4 days trekking to ala-kul lake and altyn arashan
trekking Tour to Ala Kol Lake and Altyn-Arashan hot springs
Issyk-Kul Lake – the crown jewel of the Tian Shan, Lake Issyk-Kul is 6232 sq m of sparkling blue paradise. The second-largest saline lake in the world, its name in Kyrgyz means "hot lake"– though surrounded by spectacular snow-capped peaks, the water never freezes.
Silk Road traders stopped here to recover from the grueling trek over the passes of the Tian Shan and it is still the most popular destination in Kyrgyzstan to relax and to admire the amazing nature for both tourists and locals.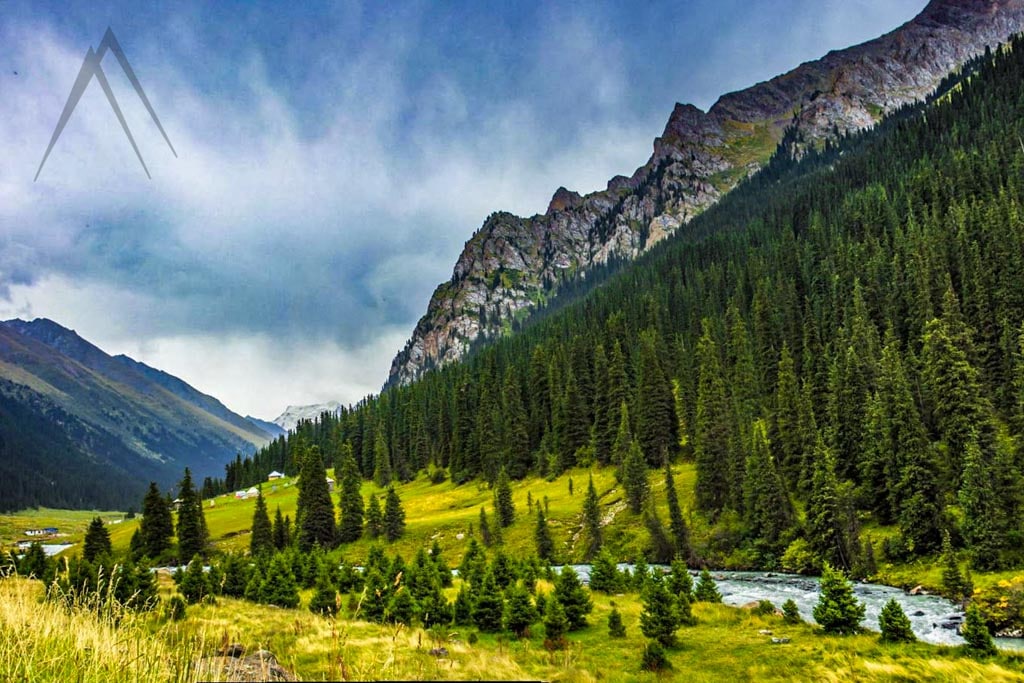 We start our tour by a transfer to Karakol Gorge from an agreed point in Karakol in the morning. The first leg is the trek till the 2nd bridge in the valley. Camping in the tent.
Service included: meals B&B intent, guide/cook/porter 
Trek time: 6 hours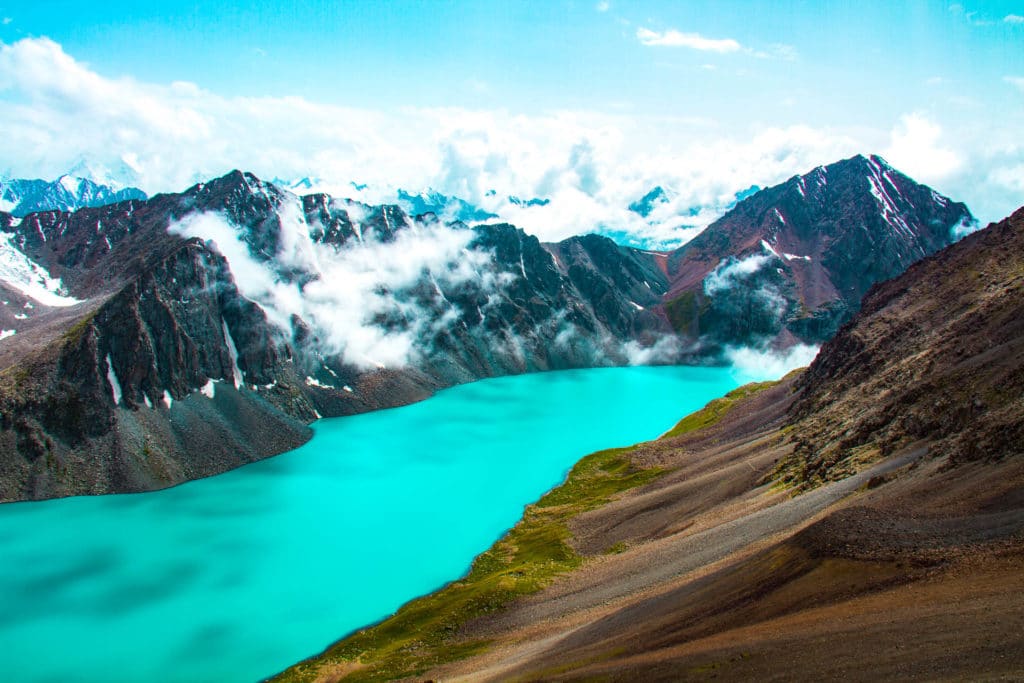 Ascent to Kurgak-Tör, 3 000 m. Amazing views of the valley. Hiking to beautiful Mountain Lake, called Ala-Köl  (3 500 m.). You will pass by two waterfalls. Hike through  the Ala-Köl pass (3860 m.) to the Keldike Gorge and from  the pass see the excellent panoramas of Takyr-Tor Glacier  and five thousand mountain peaks of Terskey Ala-Too.  Overnight in a tent.

Service included: meals B&B intent, guide/cook/porter 
Trek time: 5 – 6 hours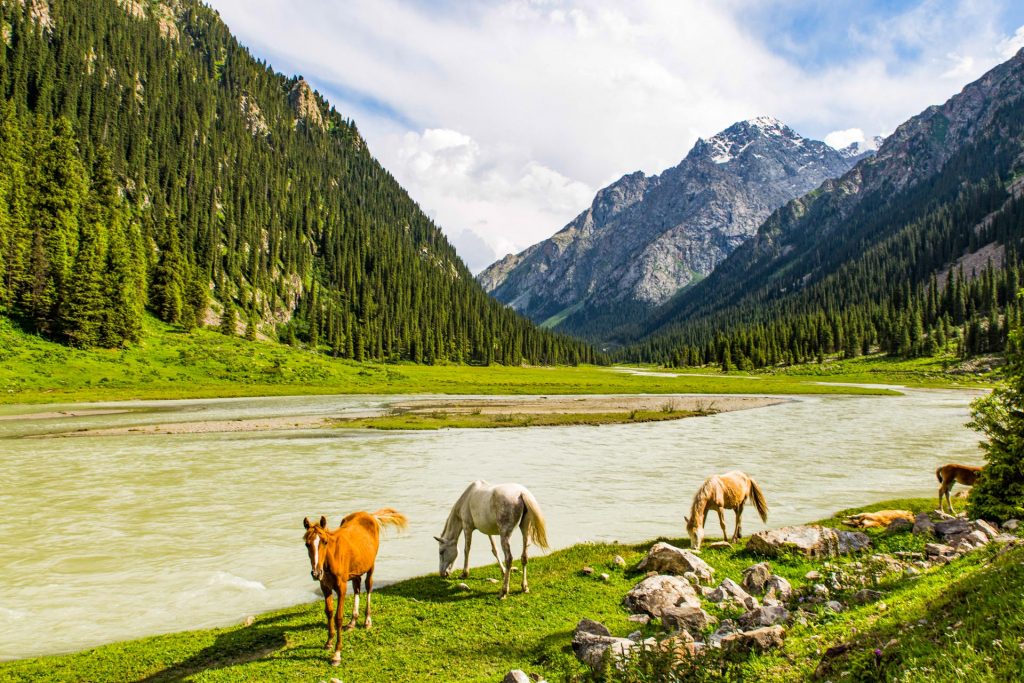 Day 3 Altyn - Arashan Gorge
Walk to the Altyn-Arashan resort, which is situated 2 450  m. above sea level. Camp at this wonderful place which is surrounded by magnificent rocks and from where a lot of streams begin from the glaciers (5-6 hours). Dinner and  B&B at the tent.

Service included: meals B&B intent, guide/cook/porter 
Trek time: 5 – 6 hours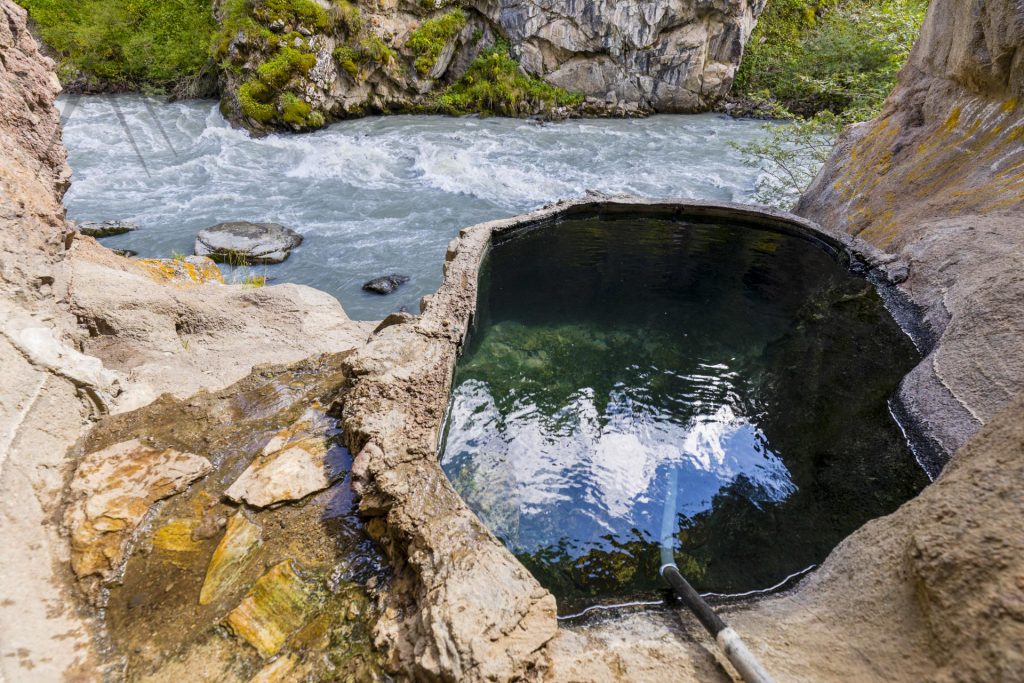 Day 4 Altyn - Arashan hot springs
Spend time in Altyn-Arashan gorge. At the Altyn-Arashan resort is possible to take a thermal water bath. You will  never be able to forget the sight of the snow on Peak  Palatka (Tent) 5260 m. or "Swallow's Nest Pool", nestling  beneath the open sky. Walk from Altyn Arashan resort  down by Arashan Gorge (4hours). Drive to Karakol (30  minutes). End of the Tour.
Trek time: 6 hours
Service included: lunch, guide/cook/porter 
Dinner at café
Accommodation in Karakol
| | | | | | | | |
| --- | --- | --- | --- | --- | --- | --- | --- |
| Group Size | from 4 person | 5 | 6 | 7 | 8 | 9 | 10 |
| | 413 | 391 | 369 | 352 | 341 | 330 | 319 |
Meals during tour (3 breakfasts, 4 lunches, 3 dinners), except alcoholic drinks

Transport from Karakol to starting point and back to Karakol

4 days trek to Ala-Kol Lake with local guide, cook and porter  
Accommodation and meals at cafes in Karakol; 

Tent rent 
Single supplement; 
English speaking touring guide
Personal expenses; activities out of the program; 
Travel insurance;
International airfare;
Boat trip and rafting
If you would like to customize your tour please don't hesitate to contact us. We are happy to organize a custom tour or to provide a modified itinerary based on one of the tours provided by us or our cooperatives.