Tashkent - Samarkand - Tashkent
Samarkand is one of the oldest cities on Earth with its age being 3000 years. Samarkand was the center of trade in the middle of the Great Silk Road and during the Middle ages, science, medicine, and astronomy were ahead of all other parts of the world here. We offer you a day tour from Tashkent, including transportation to Samarkand and back as well as delicious local lunch and a professional guide who will be taking you to the sights of Samarkand.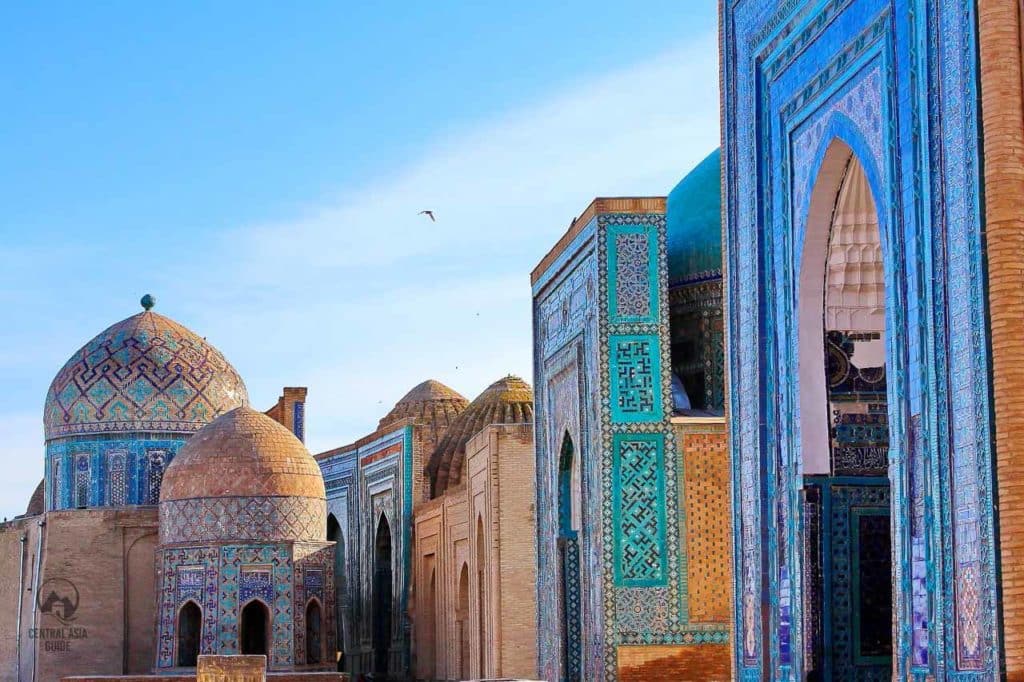 05:30 Meeting in the parking area of Uzbekistan hotel / Railway station 
06:00 Drive to Samarkand by comfortable car transportation (300 km. 4-5 hours / Afrasiyob fast train economy class (2 hours 10 minutes)
08:30-09:00 Breakfast stop at Jizzakh highway restaurant or café / Light breakfast in the train
11:00 Arrive in Samarkand & after freshening up a city tour
Places to visit:
1) Mausoleum of Imam al Bukhari (810-870 AD) – great hadith writer of Islamic world;
2) Mausoleum of Gur Emir, grave of Amir Temur (XIV);
3) Registan Square, the symbol of Samarkand with 3 huge Madrasahs: Ulughbek (XV), Sherdar (XVII) & Tillakori (XVII);
13:00 Lunch at Mubarak guesthouse home restaurant. After lunch continues city tour & visit:
4) Ulughbek Observatory (XV)
5) Shahi Zinda Complex (IX-XVI);
6) Bibi Khanom Mosque (XIV);
7) Siyab famous old bazaar for shopping (a famous bazaar for local dry fruits, sweets & souvenirs).
16-17:00 End of tour/shopping & drive back to Tashkent by comfortable transportation (300 km. 4-5 hours by bus) / Afrasiyab train economy (2 hours 10 minutes)
22:00 Arrive in Tashkent. End of travel services.
Included & Not included
Price
What to bring with you
Included & Not included
Included
Services of comfortable transport for Tashkent-Samarkand-Tashkent & to the mentioned places in the program;
Services of certified & professional guide-interpreter (any languages);
Light Breakfast on the way to Samarkand;
Delicious Lunch in local guesthouse restaurant;
Entrance ticket fees to the museums & monuments mentioned in the program;
All taxes.
Not included
Additional services during the trip;
Foto & Video making fees;
All other services are not included in the program.
Price
What to bring with you
If you would like to customize your tour please don't hesitate to contact us. We are happy to organize a custom tour or to provide a modified itinerary based on one of the tours provided by the tour operators.
Other Tours in Uzbekistan