Turkmenistan has a rich dance tradition that is closely intertwined with its cultural heritage and history. Many of the dances in Turkmenistan are influenced by the country's nomadic lifestyle, and they often feature intricate footwork, lively rhythms, and colorful costumes. 
Lezgi dance is a traditional Turkmen dance that is popular in Turkmenistan and other parts of Central Asia. It features fast-paced footwork and acrobatic moves, and is often performed in groups. 
Yulduz is a dance that is commonly performed at weddings and other social events in Turkmenistan. It features slow, graceful movements and is often accompanied by live music.
Chovgan is a type of horseback riding game that is popular in Turkmenistan, and it often features traditional dances performed by the riders. These dances often involve fast-paced footwork and acrobatic moves, and they are a key part of the chovgan tradition. Gozmelek is a dance that is commonly performed by women in Turkmenistan. It features slow, graceful movements and is often accompanied by live music and singing. Kushtdepdi is a dance that is commonly performed at Turkmen festivals and celebrations. It features intricate footwork and is often accompanied by live music and singing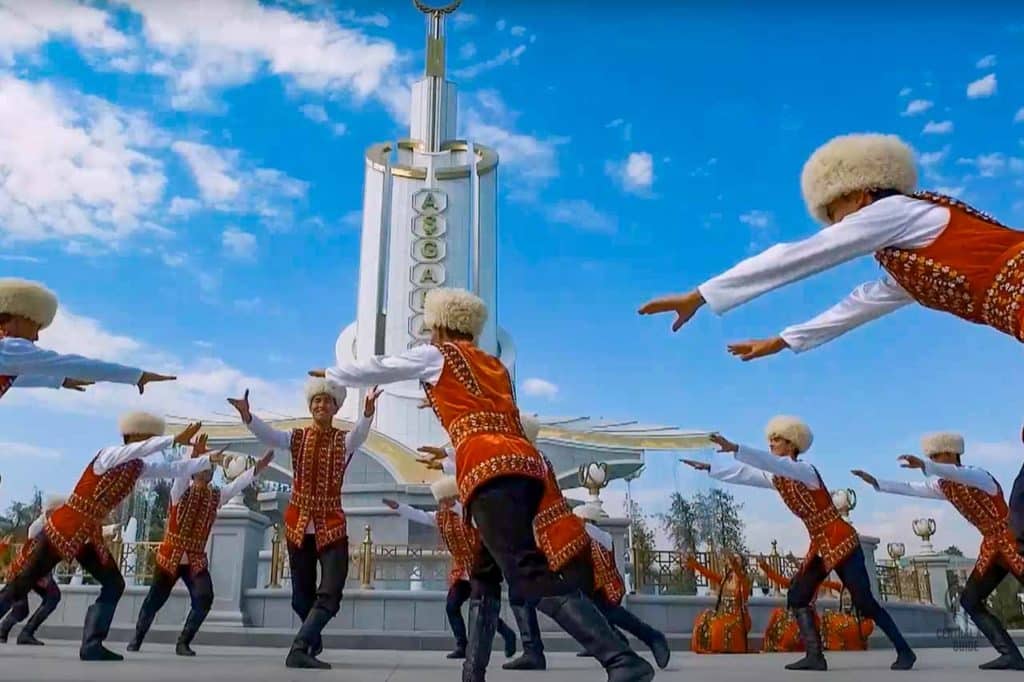 See also Music and Dance from neighbouring countries