What to buy in Uzbekistan
A significant part of your trip is bringing a gift to your close people or yourself as a memory of your unforgettable voyage. Uzbekistan is an excellent place to buy souvenirs, here is a wide variety of souvenirs available. Uzbek artisans pass on the secrets of craftsmanship from generation to generation and their works are of high quality and extraordinary taste. 
Metalworkers, potters, weavers, carvers, and many others create works of art from silk, clay, wood, and metal that are popular throughout the world thanks to their smooth lines, geometrically perfect patterns as well as the composition of the design.
Traveling through the different cities of Uzbekistan, you'll find that each place has its style of ceramics. The schools in each region differ from those in other regions, with differences showing up in the colors, designs, shapes, and ceramics techniques. Rishton, in the Fergana Valley, is particularly famous for its ceramics. The artisans here use a special blue glaze, called "ishkor". Ishkor is made from natural minerals and plants and gives the ceramics from this school a special blue tint not found anywhere else.
A traditional Uzbek knife from Chust is one of the best gifts. Chust knives has unique features a straight and wide blade with excellent blade quality and a handle made by hand and made with special inspiration.
Dried fruits, nuts, and local sweets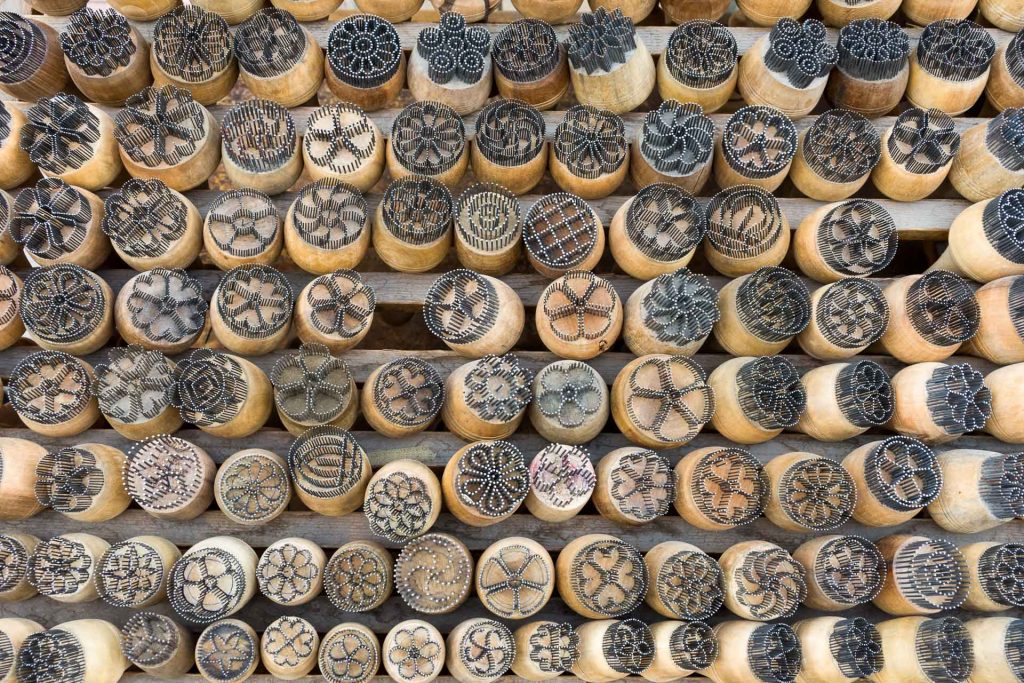 Soviet watch & old currency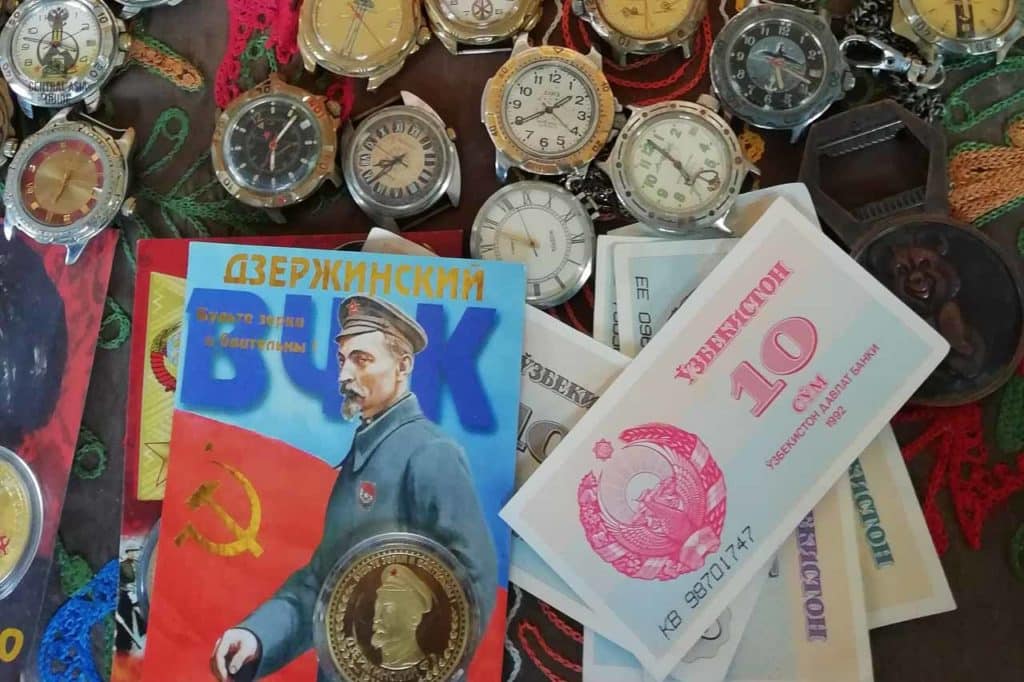 Souvenirs from Kyrgyzstan & Kazakhsttan