Chor Bakr necropolis is one of the largest architectural ensembles of Uzbekistan, situated 6 km west of Bukhara at a site known from ancient times as Sumitan. Sumitan means "wool weavers", as this was the primary occupation of the inhabitants in the past. The ancient road from Bukhara ended right at its gate. Chor-Bakr Necropolis is an essential holy site in the country that has brought religious intellectuals, ascetics, dervishes and pilgrims for centuries. In contrast to Samarkand's Shah-i-Zindar necropolis, Chor-Bakr is lack dazzling tile works. However, it is a peaceful and beautiful place, great worth exploring. Since 2008 the necropolis was entered into UNESCO's World Heritage Tentative List.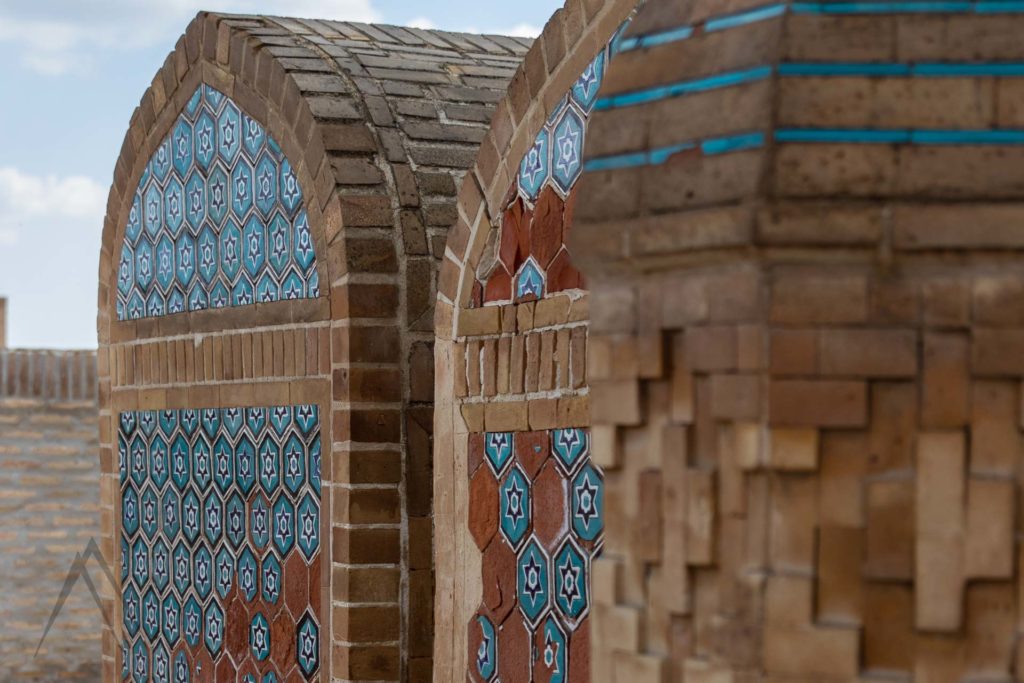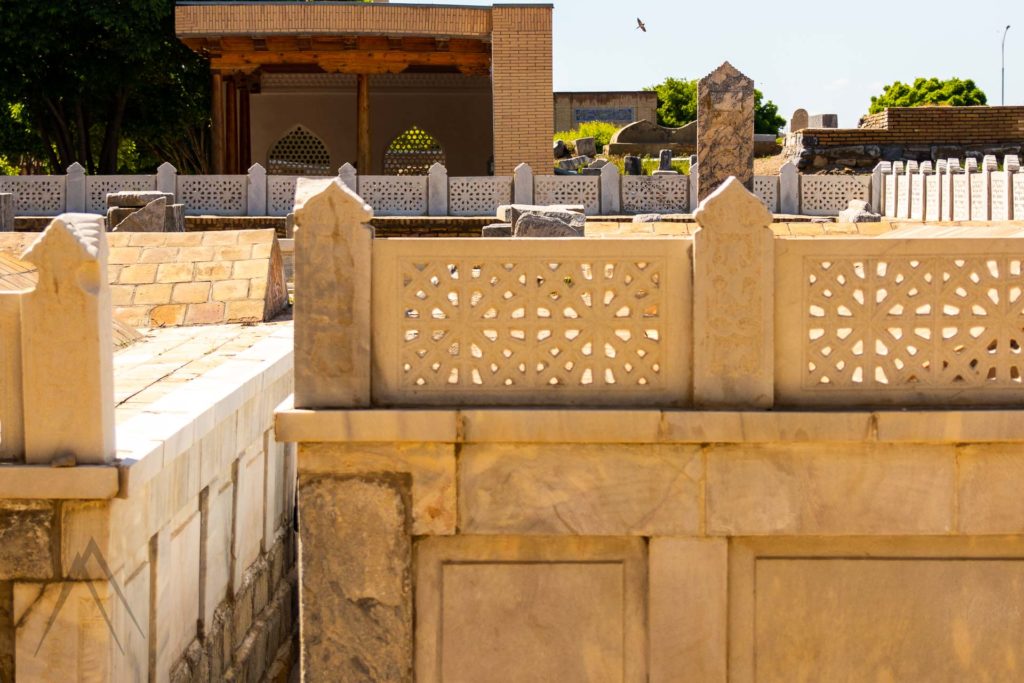 In the 10th century, a lawyer and descendant of the prophet Muhammad named Abu Bakr Said settled in the town of Sumitan near Bukhara. It quickly grew to fame due to his knowledge and wisdom, and after his death in 970 AD pilgrims traveled to Sumitan to honor his memory and visit his grave. Abu Bakr's heirs were later buried alongside him, including his son Abu Bakr Ahmad, a famous Sufi. 
Gradually, the Chor-Bakr Memorial Complex was formed around their graves and it became one of the key monuments of Bukhara. Powerful local Sheikhs known as Juybars earned particular influence in the 16th century when Sheikh Khoja Juybari served as a mentor to Bukhara's ruler, Abdullakhan II. His advice was highly valued in the royal court and the Juybars subsequently participated in diplomatic and trade missions, served as advisors for the formation of state policies and actively engaged in charitable and educational activities. 
In 1560, as a gift to his mother, Abdullakhan II built a mosque, madrasah and khaniqah (a building for Sufi gatherings) at Chor-Bakr. By order of the king, a garden was created in the nearby surroundings of Bukhara and filled with fruit trees, cypresses, willows, pines, plane trees and fragrant roses. In 1563, Khoja Juybari died and according to historical records "his body was wrapped in a shroud of several layers of Byzantine cloth, then in a special cloth from Yemen and a Kashmiri shawl". Following his will, the sheikh was buried next to the grave of Abu Bakr Ahmad and Chor-Bakr Necropolis thus became the family cemetery of the Juybar sheiks. These buildings are located very close to each other, creating a kind of inner courtyard between them. 
Overall, the architectural structures blend very harmoniously into a single ensemble. The facades of the buildings are decorated with arched portals, and the walls are made with two-tiered spacious loggias, which were quite unusual for buildings of that time. The small minaret is almost a complete copy of the famous Kalyan minaret, differing from the original only in more modest dimensions. 
To the north of the graves there used to be an amazingly beautiful garden called Chor-bog, which was filled with trees, vineyards and roses. A long road with densely planted trees stretched to this garden from Bukhara itself. The was was made in such a manner that the ruler on his way to the necropolis was constantly in the shade, avoiding the rays of the scorching sun. 
Over time, the rules of burial changed a little, and by the middle of the 19th century, also women of this family were buried in this memorial complex. Additionally, there is a legend among the locals that any pilgrim visiting this necropolis can make a wish. If he manages to pray in one day in all four tombs of the saints, then the wish most certainly will come true.
Other sights near Chor Bakr