Mohammed Amin Khan
Madrassah

Mohammed Amin Khan Madrassah
Mohammed Amin Khan madrassah (1852-1855) is the largest of its kind in the whole of Central Asia and one of the first buildings a tourist arriving to Khiva will see. Its area is 78×60 m and it can hold 250 students, or more precisely serve 137 tourists as it has been renovated into a hotel. The building of the Madrasah includes a tour agency, hotel, currency exchange office and a cafe now. This structure is placed situated opposite the Kunya-Ark at the Khiva western gate. 
The architecture of the madrasah building is astonishing. The majestic, restored portal leads to a left-hand mosque/hotel bar and a classic courtyard layout that in times past held sessions of the city's supreme Muslim court. Entrance to the twisting corridors is largely unfettered, to reveal unique double roomed cells that look uncharacteristically outwards and also a series of rooms in the northeast corner of the madrassah that allow reluctant access the Kalta Minaret.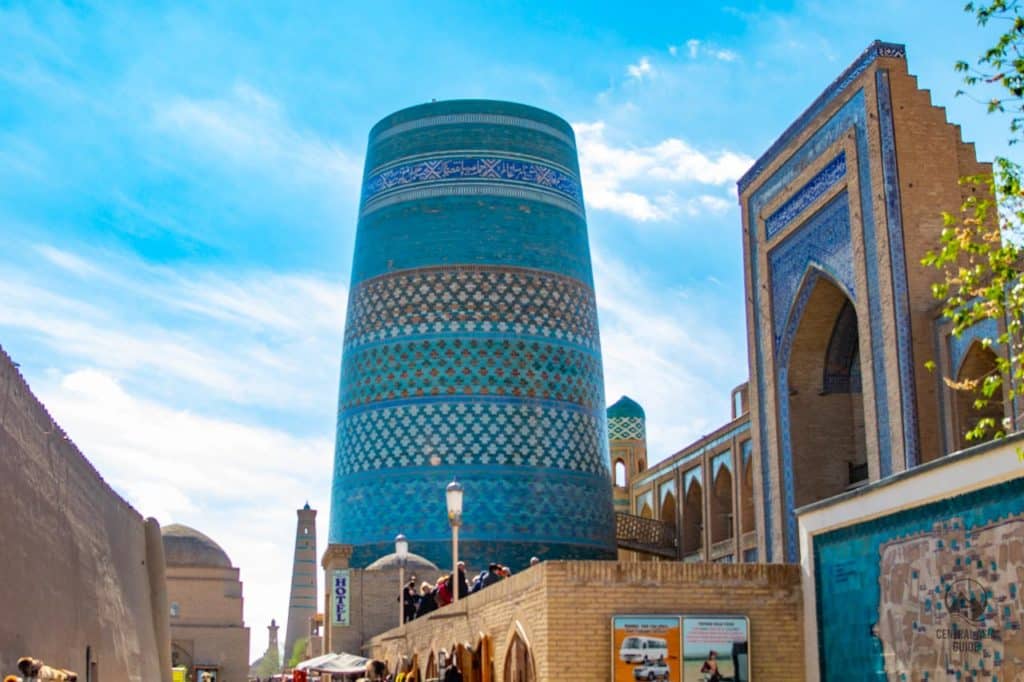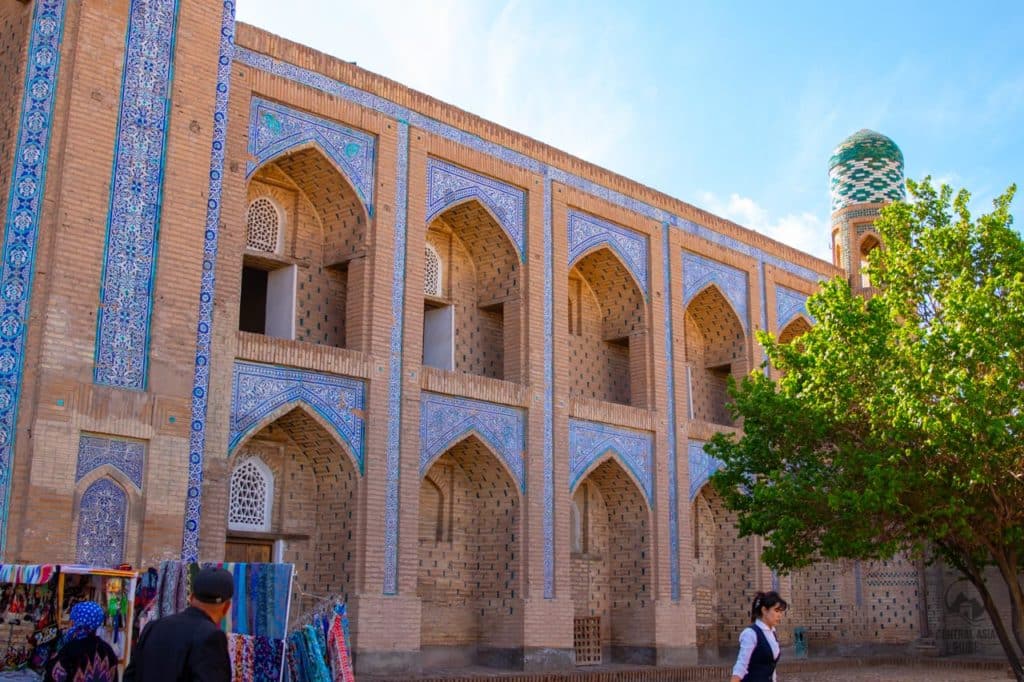 Along with the unfinished Kalta Minor, the madrassa was intended by its patron, Mohammad Amin Khan (r. 1845-55), to be the centerpiece of a grand new ensemble alongside the west gate to the city. But, the Khan's short reign (interrupted by his beheading at the hands of Turkmen raiders, who sent the head to the Shah of Persia) prevented him from fully materializing his architectural ambitions.
Other Sights in Khiva & Uzbekistan