The Ak-Bulak ski resort is located east of Almaty. It is considered the second most popular resort in Kazakhstan, after Shymbulak and its slopes are located in the picturesque gorge of the Trans-Ili Alatau. They are open to the public throughout the year as the resort offers its visitors different entertainment options depending on the season. The skiing season in Ak Bulak is usually from early December to early April.
The slopes of Ak Bulak are roughly from 1650 to 2700 meters from the sea level and cover the length of 10 kilometers. The slopes are generally on the easy side that are great for beginner and intermediate level skiers but there are also lots of possibilities for the ones requiring more demanding spots. 
Outside the main areas there are great off piste points to find the powder among the woods and drops and also non marked slopes with steep gradients.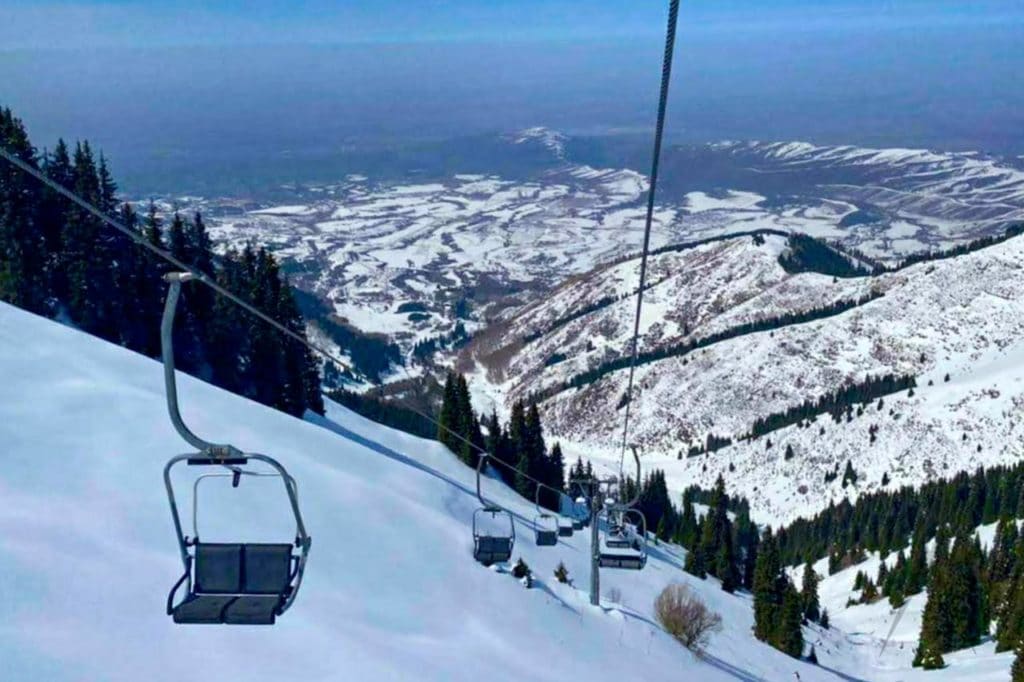 Ak Bulak resort facilities
Ak Bulak ski resort has 4 chairlifts and a gondola lift complementd by a baby lift and a T-bar lift. Food is available in Ak Bulak, but the reviews are rather on the mediocre and expensive side so bringing your own foods is also a good option.
In addition to skiing facilities, there is also a hotel complex with spa and even a skating rink in Ak Bulak. It is also possible to rent all the equipment needed for skiing plus snow mobiles complemented with other activities.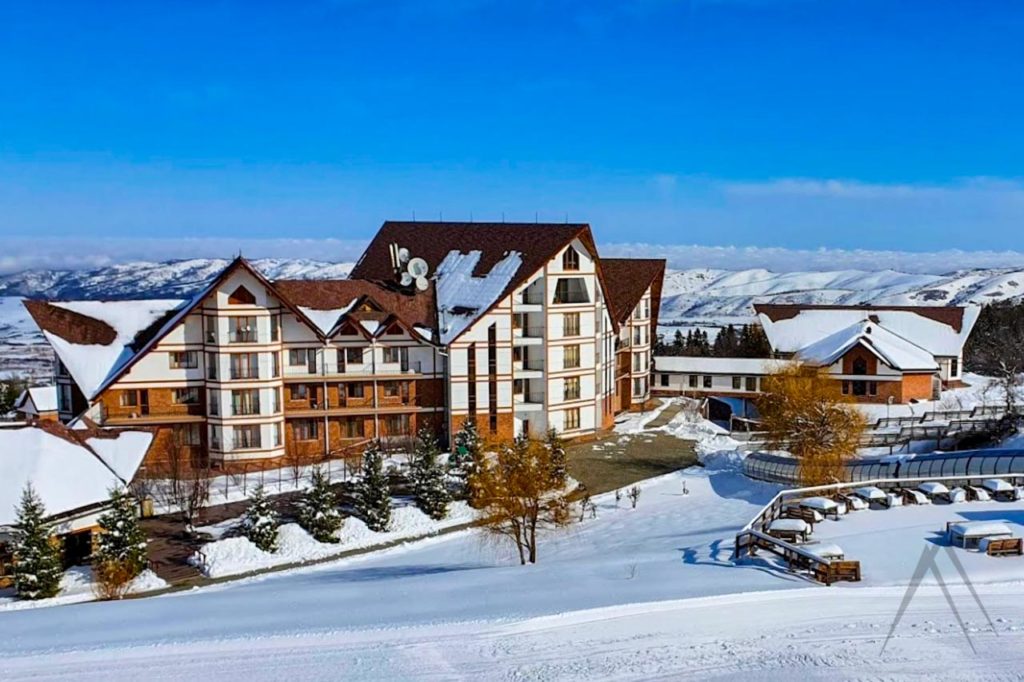 How to get to Ak Bulak Ski Resort
Reaching Ak Bulak can be somewhat challenging without your own car. The road passes through Talgar town, where there is continuous marshrutka transportaion from Almaty's eastern bus station. From Talgar there are taxis available to get to Ak Bulak. Easiest way is to contact us to organize day trip with our local guides.
Other sights & destinations near Ak Bulak