Сhychkan gorge is located at the Northern part of the Jalal-Abad region between the Ala-Bel pass where the Suusamyr valley ends and until 20 km from lake Toktogul. The gorge lies along the Bishkek-Osh pass at the altitude of 2200 m and  basically you will follow it for tens of kilometers if you travel between Bishkek and Toktogul. 
Locals call it the wooded Chychkan gorge as the slopes are covered with Tien Shan spruces and other trees and the wild river Chychkan flows along the bottom of the gorge, which finally settles into the Toktogul reservoir. 
The name of the Chychkan gorge translated from Kyrgyz means "a mouse", and a lot of field mice really inhabit the area.
There are also opportunities to see wild boars, mountain archers, ibex and eagles with the wingspans reaching 2,5 m higher in the gorges that origin from the the Chychkan gorge. According to the locals the largest predator birds are able to lift lambs into the air.
It-Agar Waterfall, Itagar Valley & Saz-Kel Lake
If you have time when travelling through the gorge we suggest that you stop at the point where the river It-Agar joins with the Chyckan river. Venture about 200-300 meters northeast and you will find a road going up towards northeast along the It-Agar river in the same named gorge. If you hike for about 1 km along the river you will find a very nice small but picturesque lake named Saz-Kel.
The lake reflects the blue sky, neighboring mountain peaks and trees like a mirror during windless moments. The lake is exceptionally beautiful in the fall when surrounding trees turn to their autumn colors. Saz-Kel means a "swampy lake" in Kyrgyz but the name does not give the lake the credit it deserves. This site is a bit hidden and unknown so it is still definately off the beaten path. Walking Westwards you can reach the marvelous and powerful Itagar 8-meter waterfall. Along the Chyckan gorge here are also numerous other streams enhancing the Chychkan river coming from the glaciers in the surrounding mountains along their own gorges.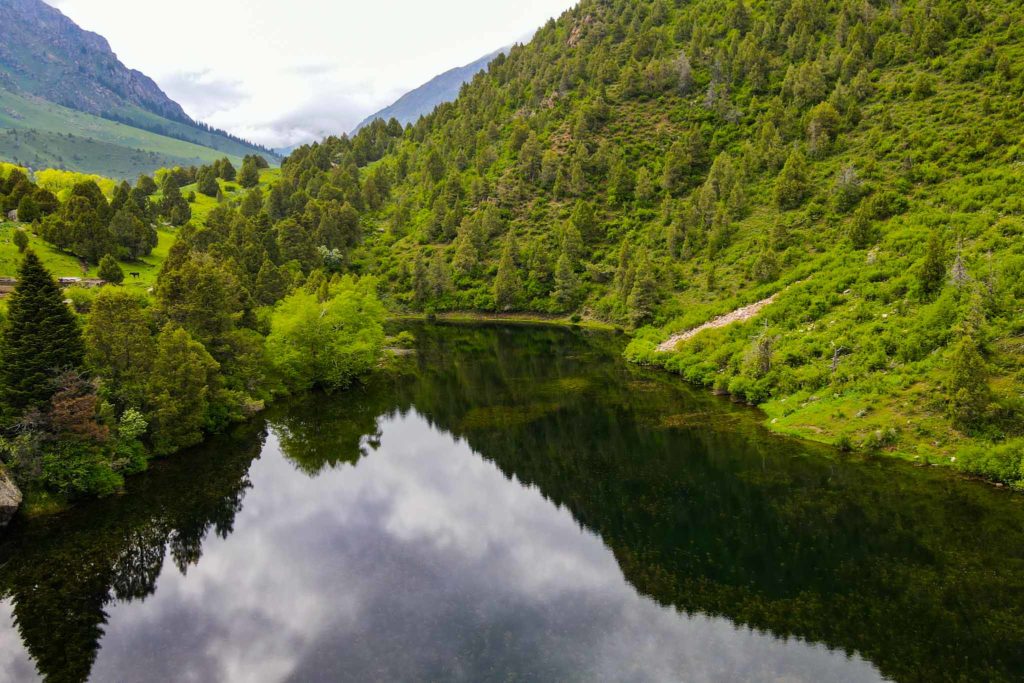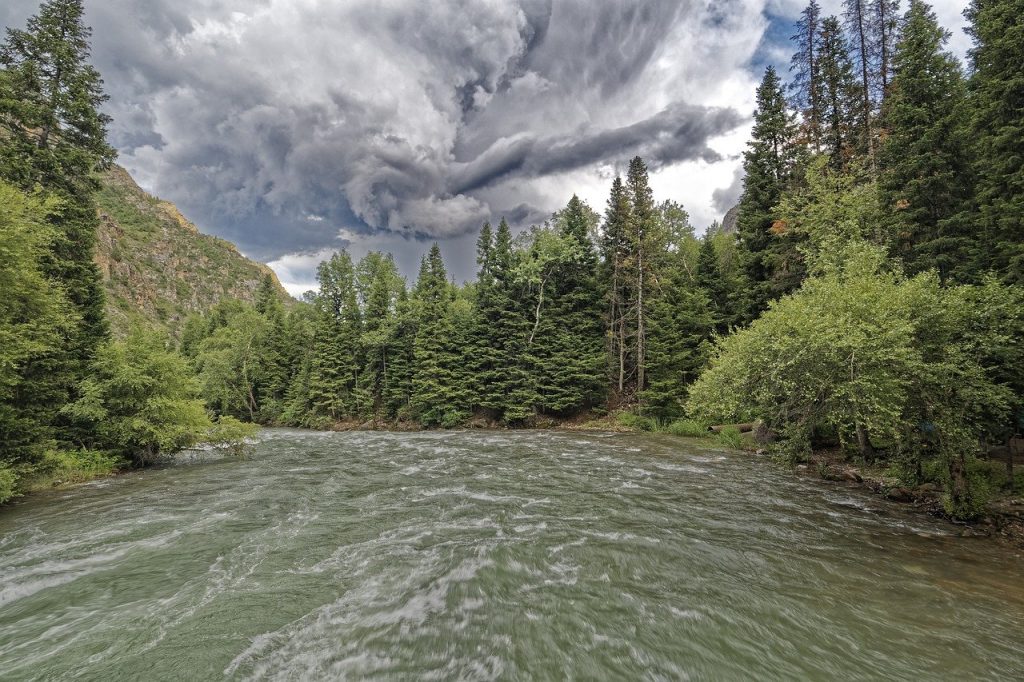 On the slopes of mountains surrounding the valley Chychkan there are juniper, spruce, wild blackberries and barberry among other species. The natural world of the gorge is extraordinarily diverse and exceptionally beautiful. During the summer time residents of Toktogul come with buckets to collect raspberries and some of them sell their catches along the road. Chychkan is famous for its honey.
The gorge is rich in flowers and herbs, and therefore honey here is unusually fragrant and tasty. Also, there are many medicinal plants that are used to make tea and prepare various decoctions. Along the main road north-south, there are several hotel or more like hostel complexes where you can spend the night if the route is taking its toll on you.
Other sights & destinations near Chychkan