Kaba uulu Kojomkul was born in 1889 in a small village in the Suusamyr valley. His family was poor and therefore he worked for wealthier people already from young age. He got particularly popular at his adult age due to his physical appearance. It is believed that he was about 2,3 meters tall and weighed around 164 kg. His abilities to lift heavy things was admired and he was good at wrestling due to his immense size.
Kojomkul was a gentle giant and gained widespread fame and respect for his kindness and care of the poor in his village. Once he took part in a wrestling competition in the Toktogul area where he beat many best-known wrestlers and won the prize of 50 sheep and several mares, which he is said to have distributed to the poor of his village. By the late 1920s, there was no one to rival him in Kyrgyzstan and in the region as a whole, the only challenge came from the Kazakh wrestler called Cholok Balaban who he eventually fought and beat Kojomkul at the 23rd minute of an inter-republic wrestling contest.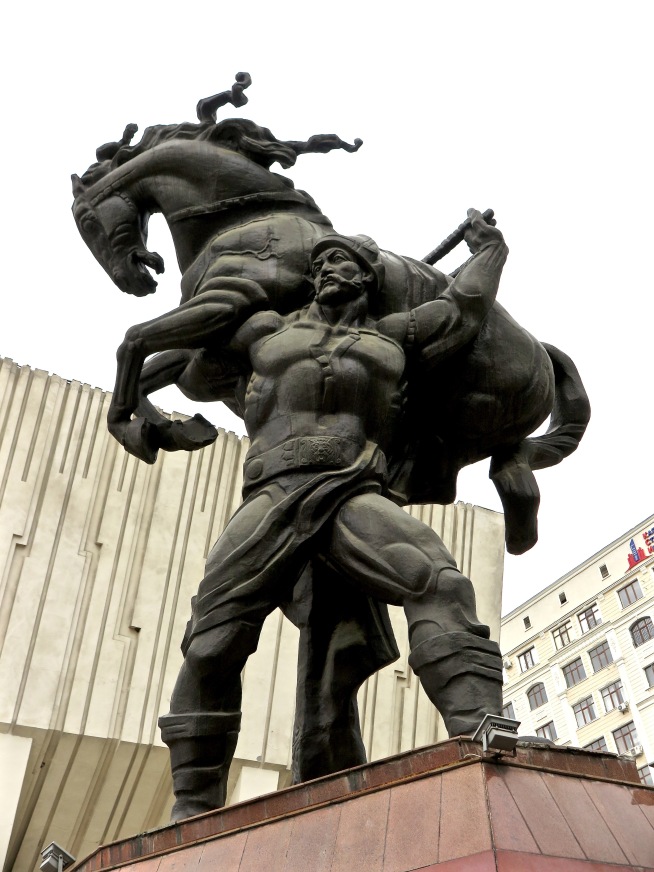 Following the revolution and the region's inclusion in the USSR, Kojomkul adapted well to Soviet ways and served as chairman of the Suusamyr valley. Kojomkul was among the first chairmen of collective farms in the Kokomerensky Village Council of Kyrgyzstan for 20 years. 
He made a great contribution to the formation of the economy of the Suusamyr valley in the Chui region and raised a school on the collective farm. During this time he was forced to spend 1 year in prison as a result of his unwillingness to write a damning testimony against the chairman of a neighboring collective farm. 
His reputation grew further in prison where he became widely respected by prisoners and guards alike. Later, during World War II, he helped many poor villagers with food, thanks to his skills at hunting. In 1937 he was repressed and finally died in 1955.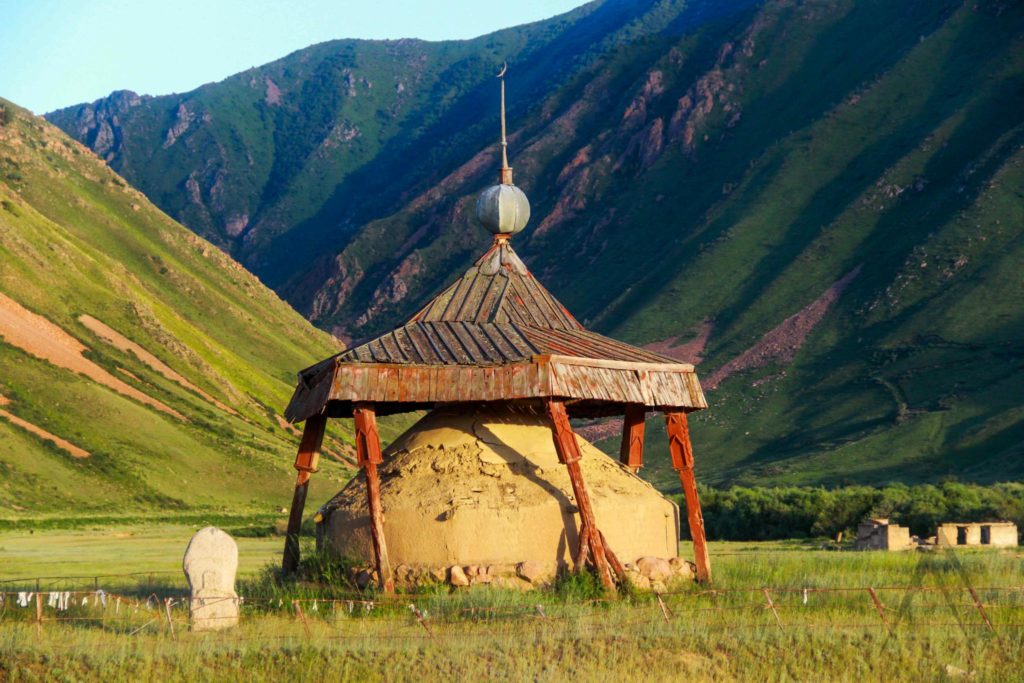 After his death, the village he was born was eventually named after him. Today there is a museum (photo below) that houses a collection of Kojomkul's belongings in the village and some pictures of him lifting heavy weights. The Sports Palace in the center of Bishkek is named under Kojomkul and his monument carrying horse stands in front of the building.