Horse riding Tours in Kyrgyzstan
Kyrgyztan is the ideal destination for horse tours. Kyrgyz horses are well adapted to the mountainous landscapes and are well behaving even for first time riders. Kyrgyzstan is full of amazing horseback riding routes in different parts of the country. The lengths start just from 1-2 days up to even two weeks and there are different terrain types, landscapes and difficulty levels fulfilling all the possible horse tour desires. 
Kyrgyz horseback tours are often coupled with yurt accommodation where one can get a glimpse of the nomad life that is still very lively in Kyrgyzstan.
Kyrgyz country side is full of horses and during April – May the pastures are filled with newcomers, the newborn foals that are being taken care by their mares. In general Kyrgyz horses are small in size which helps them to survive in the sometimes harsh Kyrgyz mountain environment. 
If the tours offered below do not meet your needs, please don't hesitate to contact us. We will gladly organize a tailored horse tour for you in Kyrgyzstan or combine your Kyrgyzstan horse tour with the neighboring Stans.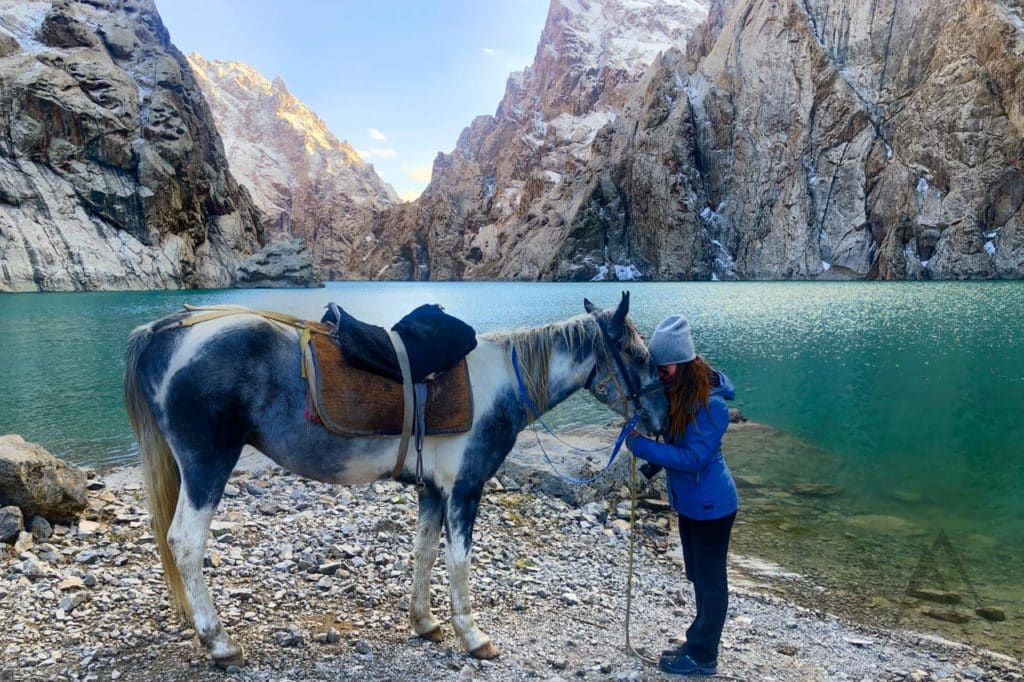 Kyrgyzstan horseback riding tours
Kyrgyzstan winter horse Riding tours