Tattybubu Tursunbayeva (1944-1981)
Film actress
Tattybubu Tursunbayeva is know as an honored Artist of the Kirghiz SSR. She was born on July 12, 1944, in Chaek village, Naryn oblast to the family of a collective farmer. By the age of 16, she performed for the first time in a short film called "Salima's Song". At the age of only 17 years old, she began her studies at the Tashkent Theatrical Institute, from which she graduated in 1966 and joined straight the troupe of the Kyrgyz State Academic Drama Theater.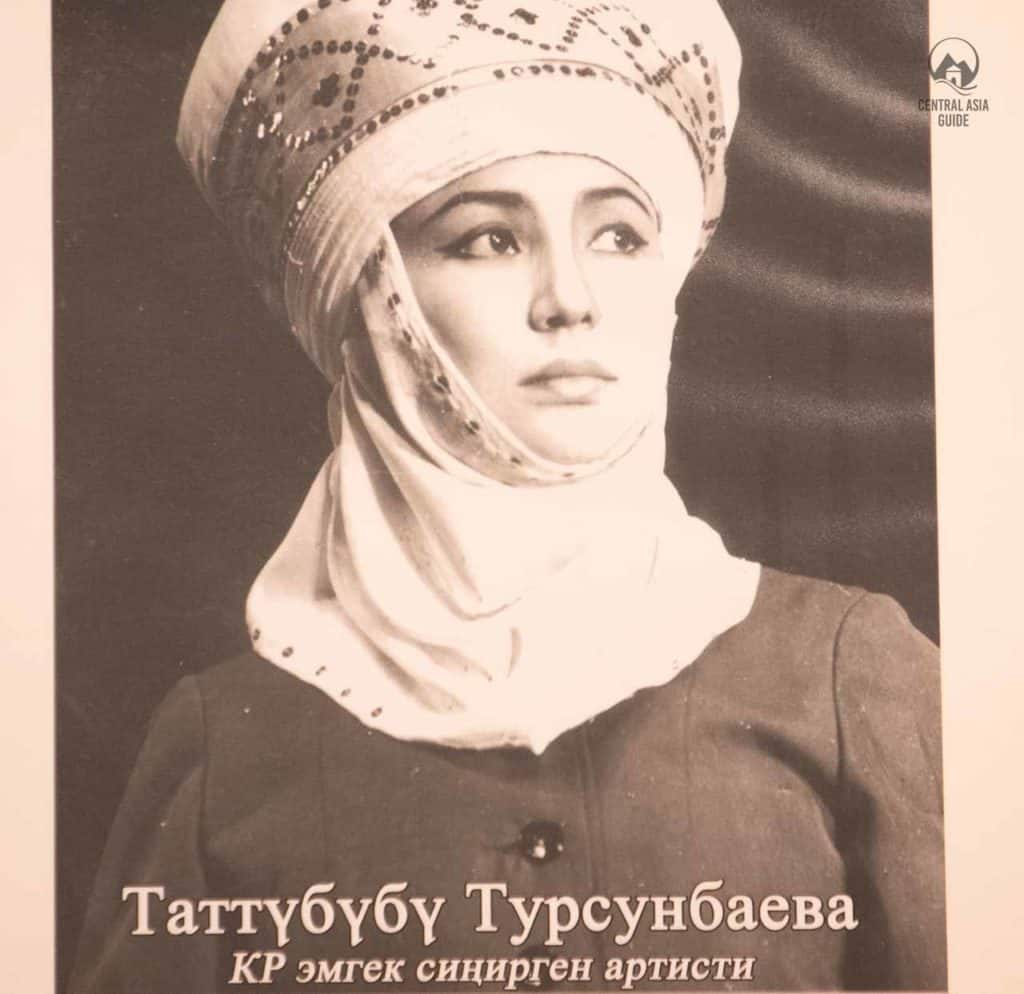 Talent, excellent stage performance and her great singing voice allowed Tursunbaeva to become one of the leading theater actresses of the republic quite fast. Tursunbayeva's first big role on screen was as Ak-Meer in the movie "Ak-Meer" by Melis Ubukeev, which resulted in national recognition for her talents. She also played the characters of Juliet ("Romeo and Juliet"), Amelia ("The House of Bernarda Alba") and Bianca ("Taming of the Shrew"). Her best achievement is considered the role in the movie telling about the first female chairman of a collective farm in the Southern part of Kyrgyz republic, called Urkuya Salieva. During her career she did over 30 roles on stage.
It was told that Tattyburu revealed the rich spiritual world of her heroine with exceptional skill and inspiration. Her selflessness and devotion to the ideals of the Soviet party were widely admired and also by ordinary Soviet people like farmers. Despite her successful career life, she married and had children and divorced 10 years later. She was rewarded as Honored Artist of the Kirghiz SSR and in April 2014, a monument in Bishkek was revealed in her honor. Tursunbayeva died suddenly in December 1981, at the young age of 37 years from tuberculosis. 
Read more about Kyrgyzstan