Shahritus is a city located in the Khatlon Region in the southwest of Tajikistan deep in the south of Tajikistan, not far from the Afghan border. Shahr-i-tuz city is situated near the Kofarnihon and serves as the administrative center of the Shahritus District. The city was established in 1938, it is famous for its cotton production.
Shahr-i Tuz is just another pleasant town on standard Soviet lines, with wide tree-lined streets and pretty parks. There is a Hukumat (mayor) office is in the centre of the town as well as the former Soviet hotel. Shahr-i-tuz is a convenient base from which to explore some of the country's most important historical sites such as 44 springs of Chasma Chehel Chahor, Utapur Fortress, Khoja Sarboz mausoleum and Aywaj with remains of Nestorian Church.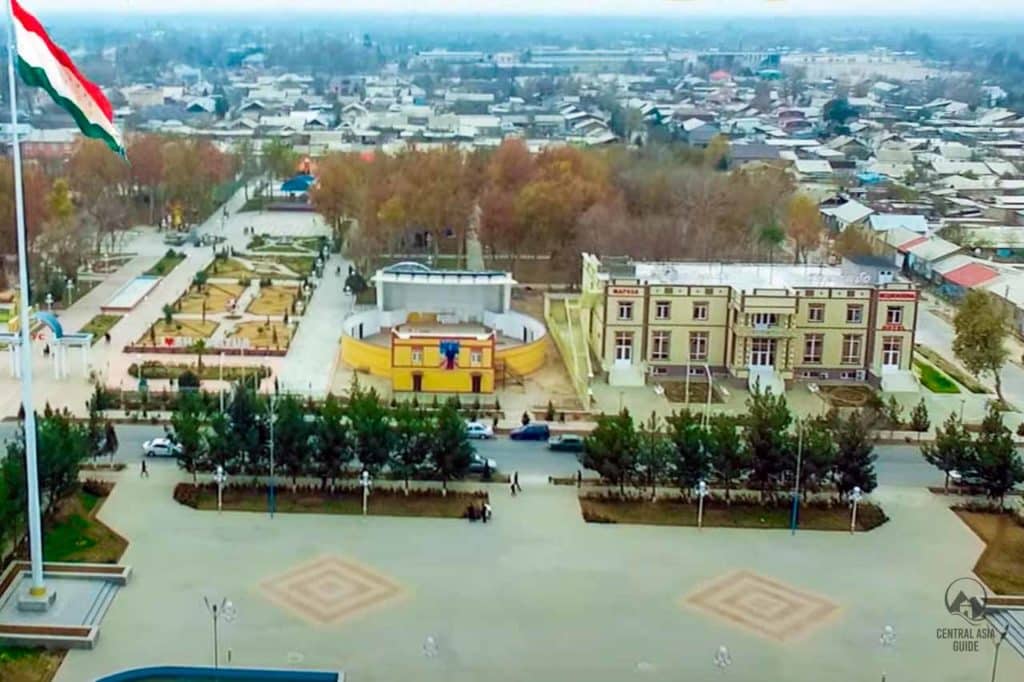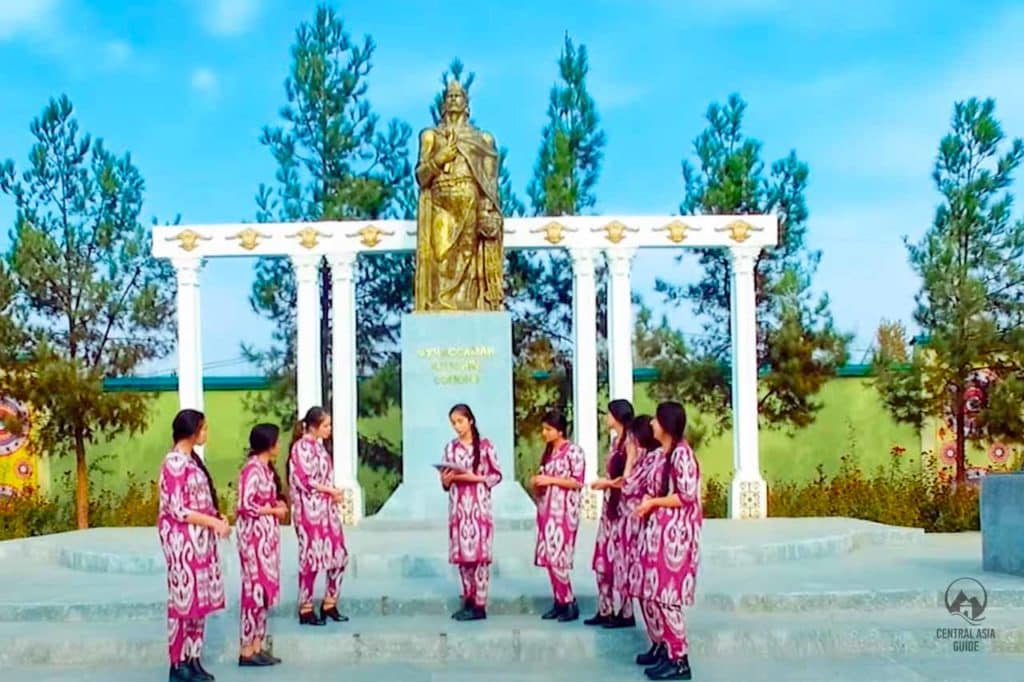 The 15th-century Utapur Fortress lies 10 km southwest of Shahrituz. Dating from the 1600s, Utapur is unique amongst forts in Tajikistan because it has a canal, which would have been supplied with water from Chashma Chehel o Chahor. It was not hit by the Red Army and is in a fair state of preservation. The fortress has impressive walls with some finely carved alcoves. The walls are fairly well preserved and the fine stone carvings show the skilled craftsmanship used in the fort's construction.
Khoja Sarboz is written as Chodscha Sarbos is a mausoleum of the 11th-12th centuries preserved as a ruin made of adobe bricks. It is on the main road 4 km south on the road from Shahrituz, just before the turning to Khoja Mashad. Some walls remain structure belonged to the widespread early type of square one-room domed buildings in a form characteristic of southern Tajikistan.
Khoja Sarboz consisted of large adobe walls on a square base. The entrance portal was on the northwest side. The mausoleum represents a special South Tajik architecture school of the 11th – 12th centuries. The mausoleum was devoted to one of the seven holy brothers. The part of the name "chodcha" is a traditional Muslim honorary title in Central Asia. Some "chodcha" trace their ancestors back to the Prophet Mohammed through Fatima bint Mohammed and her husband Ali. Today's ruin is exposed to the weather without protection, it suffers from erosion from strong winds and temperature fluctuations between hot summer and cold winter months.