Childukhtaron
the valley of 40 girls
CHILDUKHTARON THE VALLEY OF 40 GIRLS
Childukhtaron in Tajik translates as 40 girls. The name comes from a legend related to the attack of a foreign force and the heroic locals defending their children and pride. The legend further tells that 40 young girls attempting to protect their village during the invasion of Mongols realized the inevitable defeat approaching and for that reason prayed for a release from the advancing Mongol troops. It is said that their prayers were answered and their bodies turned into stone so that they would forever stay pure. Today, the Forty Girls of Tajikistan is a local pilgrimage site. Residents from the nearest villages come to decorate the rocks with flowers and ribbons every spring.
In addition to the legend, Childuktaron valley is also known for its Nature Reserve. The valley is surrounded by the Hazrati Shoh range of mountains with great areas for hiking and trekking.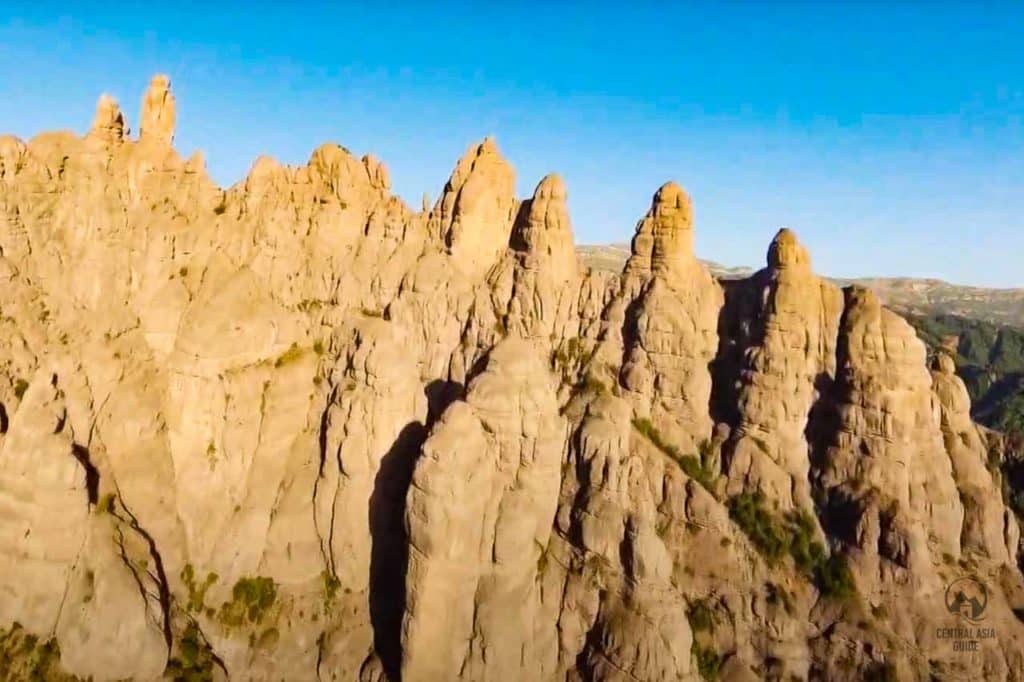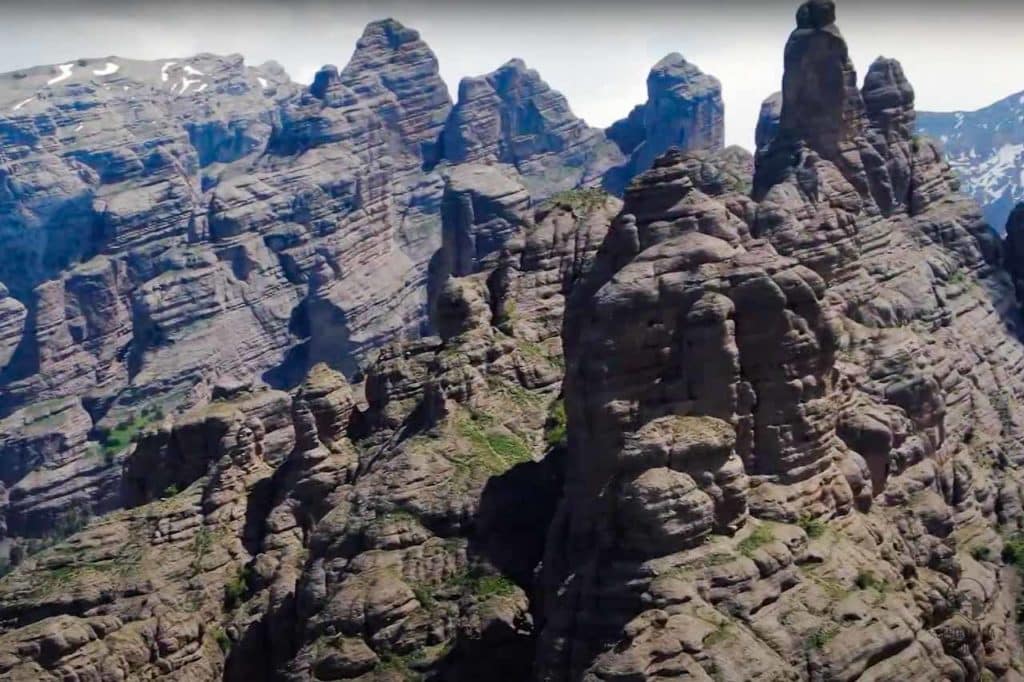 Childukhtaron wildlife sanctuary
Established in 1959, the Childukhtaron wildlife sanctuary in the Muminobod District is well worth exploring. Comprising of the vast 14 600 ha of hilly roads and valleys, you will need at least two or three full days of trekking to see the full sanctuary. Dirt biking and four-wheel driving in the area or trekking the nearby Hazrati Shoh range and Yakhsu Valley area also great options for the ones seeking a more adventurous off the beaten path visit in Tajikistan. 
The best time to visit the Childukhtaron wildlife sanctuary is in the spring when the hills are at their greenest. The cool weather of these still off-season months is also ideal for trekking. A trip to Tajikistan's Chil Dukhtaron nature reserve and mountains is often combined with a trekking trip to the Seven Lakes of Tajikistan and the Chiluchor Chashma. 
Other sights & destinations near Childukhtaron