Nurek dam is currently the tallest earth fill embankment dam with the height of 300 m and the second highest of all the dams in the world. The dam is located in the Vaksh (or Kyzyl Suu) river East from the town of Nurek. The town was formed mostly due to the construction phase of the dam and a big portion of the current population also works with professions related to the dam maintenance. Nurek town is usually fairly quiet but during the summer time it wakes up to life when Dushanbe residents flock there to escape the heat. 
The Nurek reservoir formed behind the dam is the largest reservoir of Tajikistan, located between two mountain ridges that actually make the western starting point of the Pamir mountains to the east. The reservoir with its resorts is a popular weekend destinations for the residents of Dushanbe during the summer weekends meaning the roads and the destinations can be somewhat crowded those times.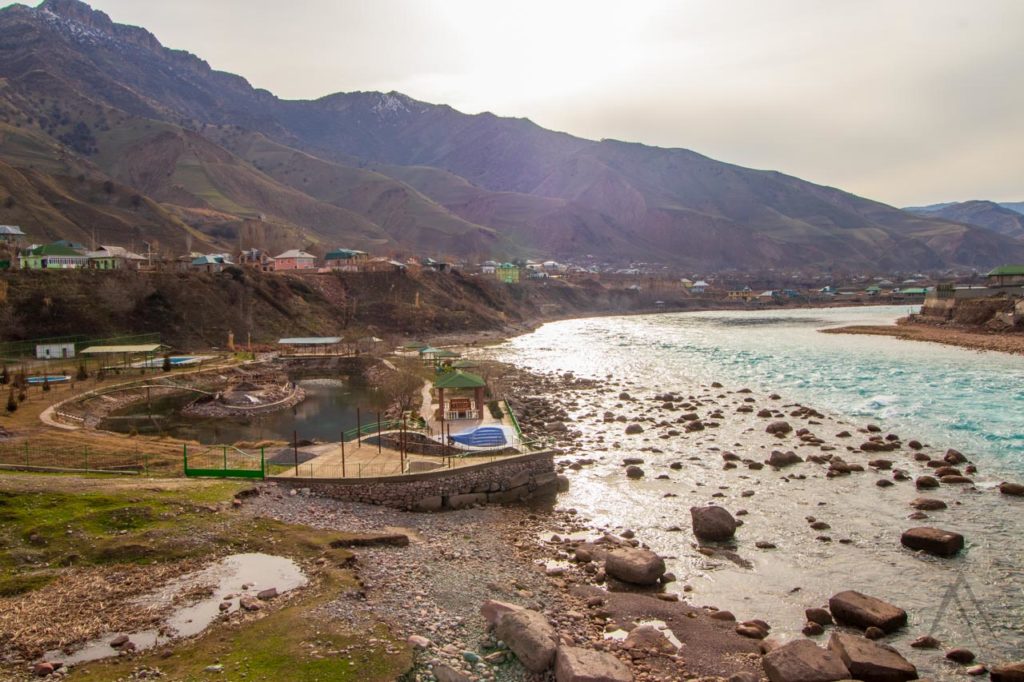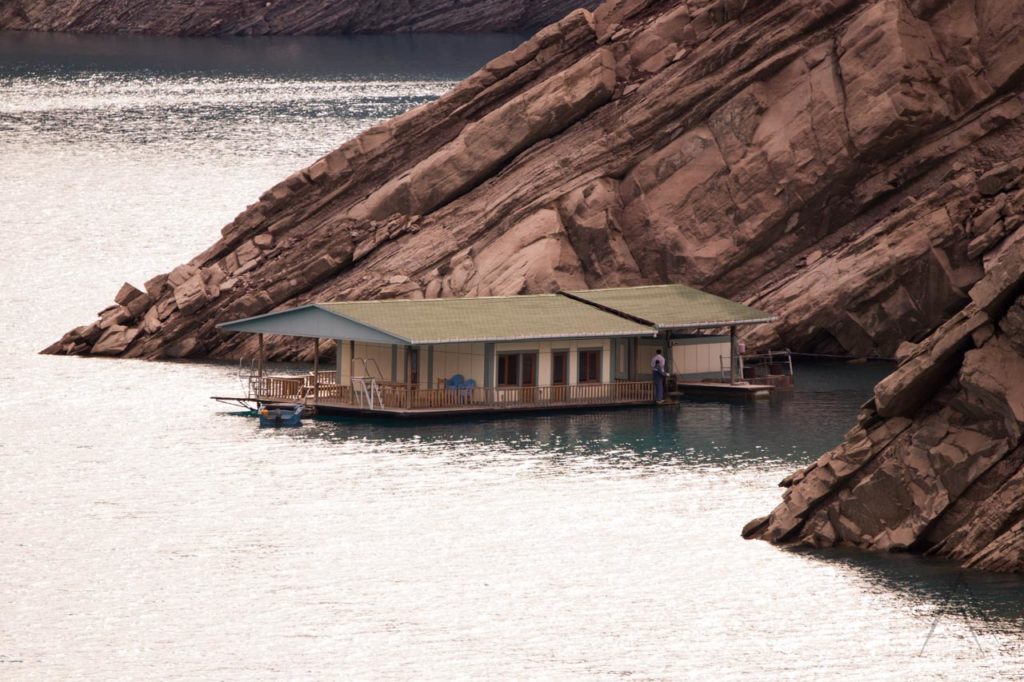 The Nurek town itself is a green and quiet small town with few cafes and restaurants. There are several resorts by the river shore in the Nurek town but the best ones are at the reservoir and often have large rafts where people can enjoy floating over the cold water in cover from the shade. The resorts by the river are on both sides of the river and reservoir and provide everything from balloon rides, water skiing, paddling catamarans to great Tajik meals. Most of the places are still in the Soviet era but there are few more advanced as well. Some offer separate pools for swimming as the water originating from the glaciers of Pamir in the river and reservoir is fairly cold.
The Nurek dam has a road leading to the top of it through a maintenance cave but it is not available to be visited by foreigners without a special permission. The permission can be acquired by contacting the ministry of internal affairs info@vkd.tj beforehand. With adequate language skills it might be still possible to negotiate your way to the top to see the view to the reservoir but it has been still denied to look downwards along the river.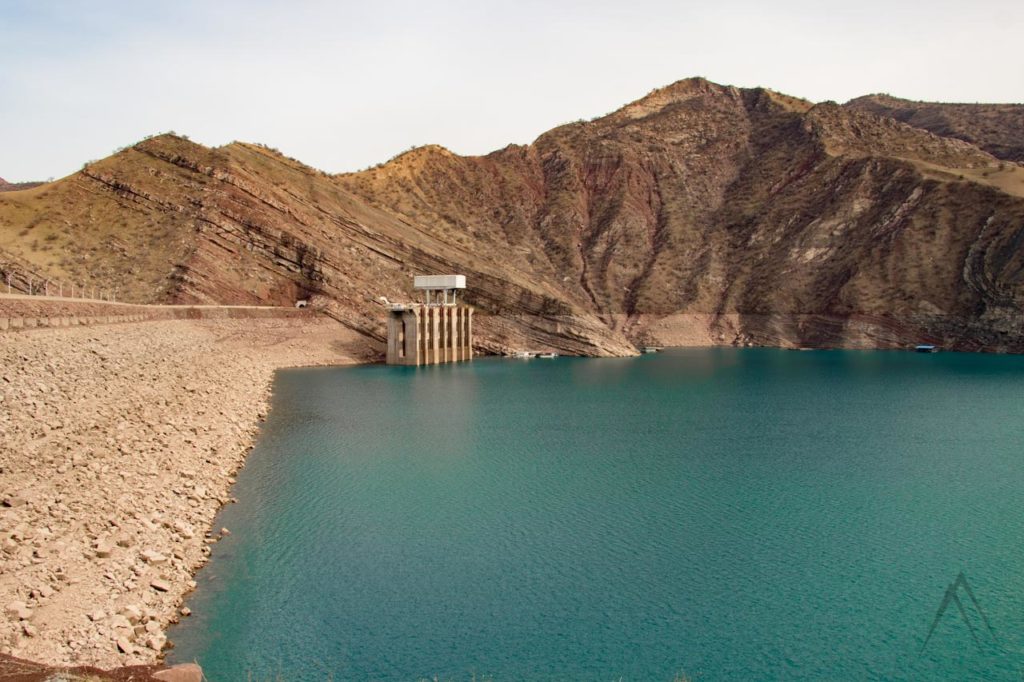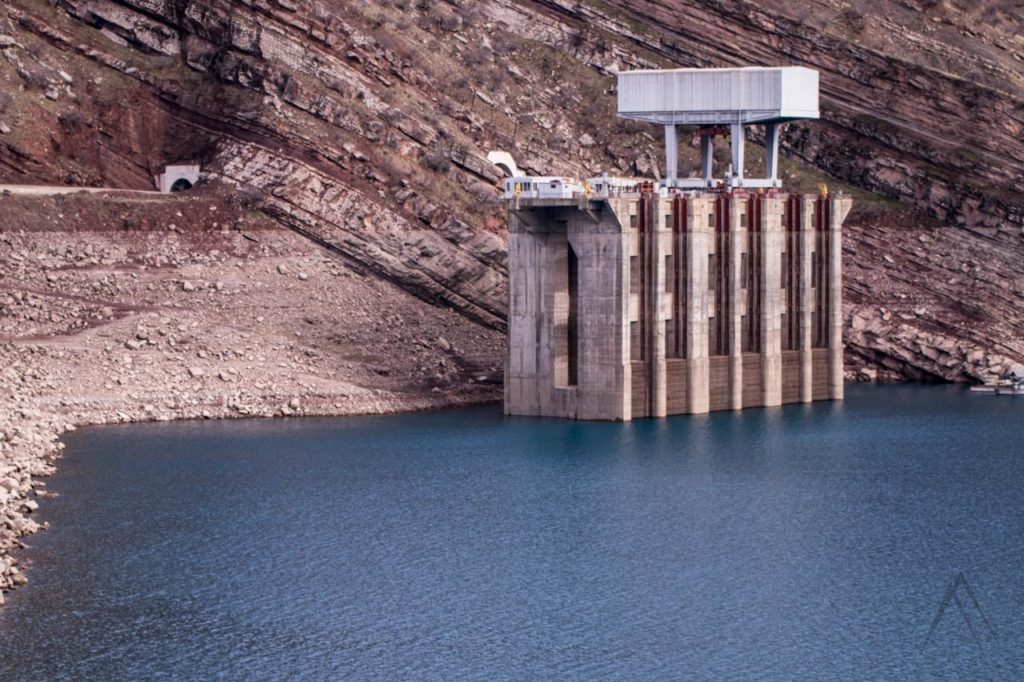 Travel to Nurek dam & resorts
The Nurek dam, town and reservoir can be reached from Dushanbe by driving East through the city of Vahdat crossing the Kafirnigan river by the A385 road and turning East before crossing the Vaksh river in the Vaksh valley. Many hotels will provide a driver for a day trip to reach Nurek area. Shared cars can be also taken and they will be considerable cheaper priced around 25-30 somoni for one way trip per seat. 
On the way there are some nice river views and Tajik villages that dot the views in the large plains visible from the mountain sides. The trip should take about 1 – 1,5 hours from Dushanbe. Most hotels in Dushanbe also offer day trips to Nurek dam.
Other sights destinations and in Tajikistan