Unique Culture of Turkmenistan Tour
Unique Culture of Turkmenistan 8 days tour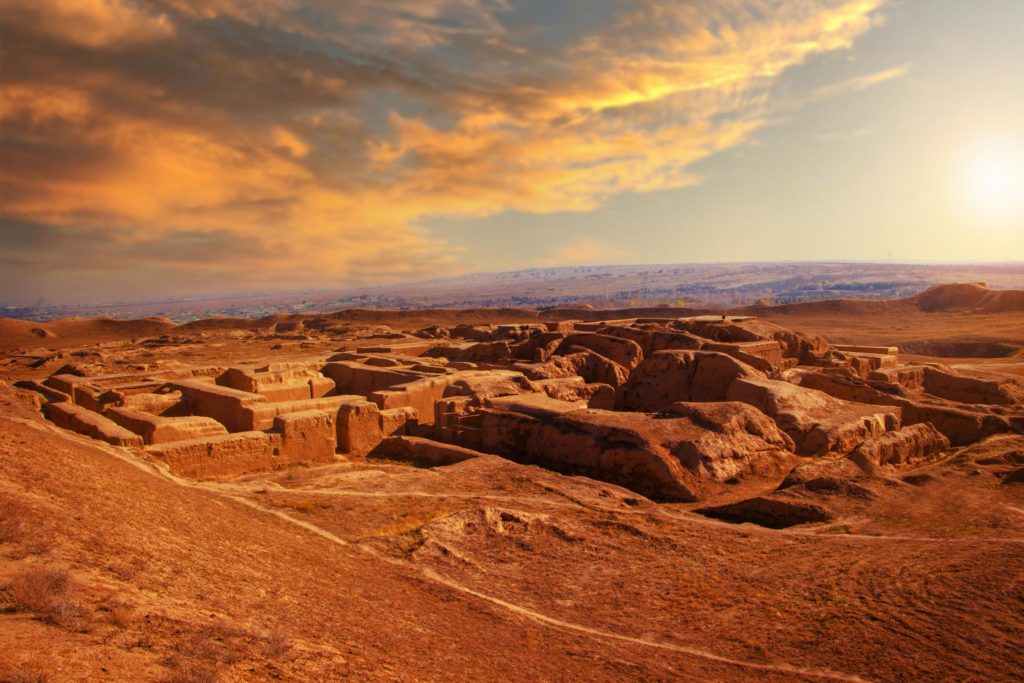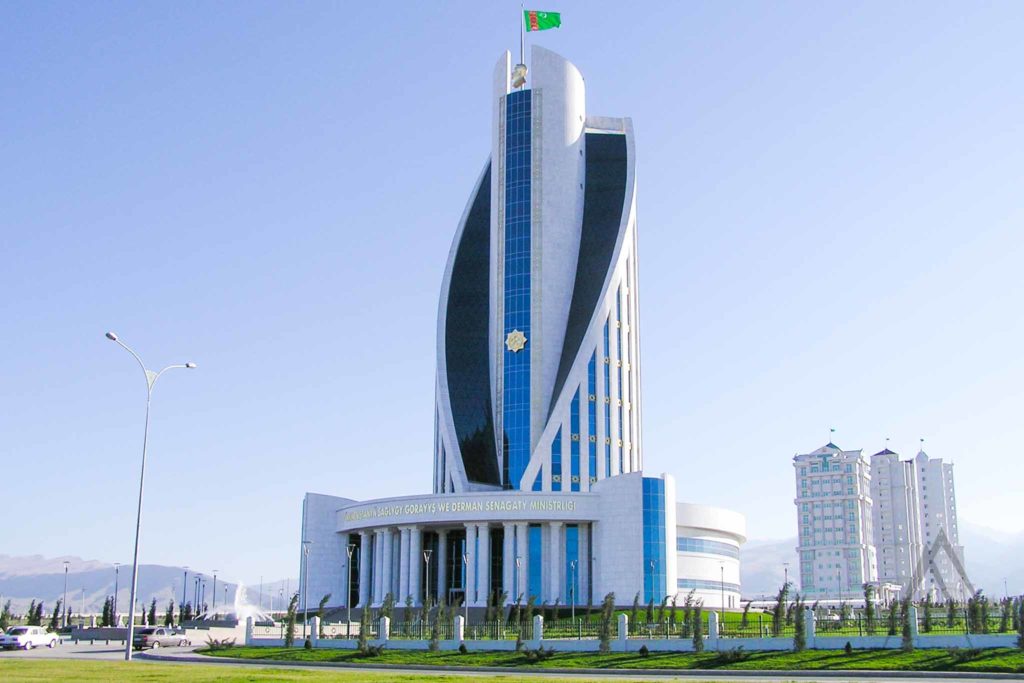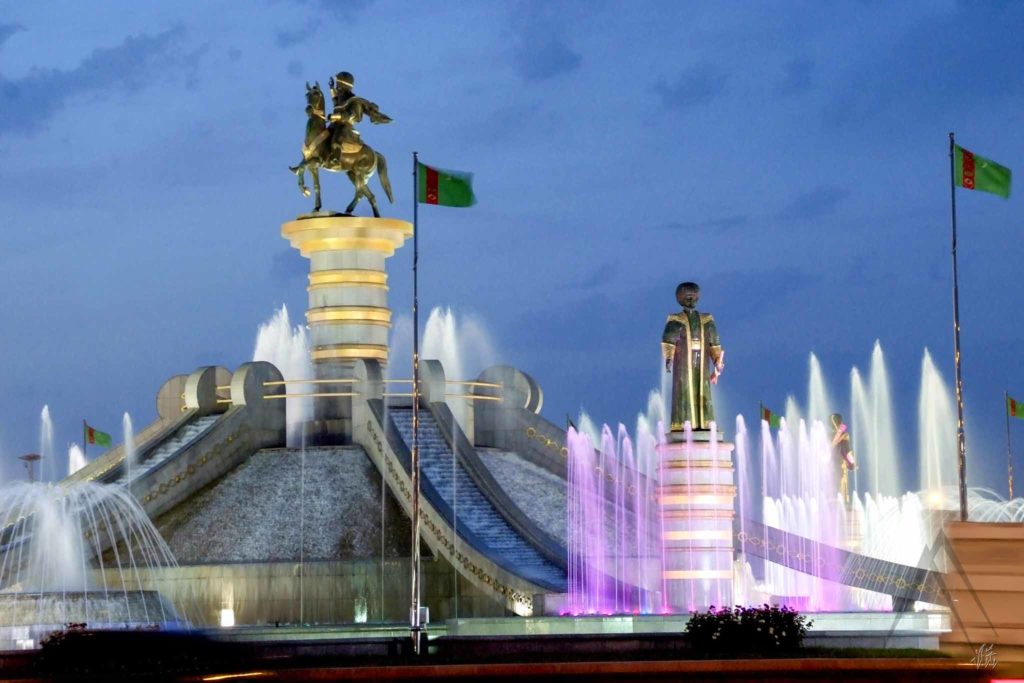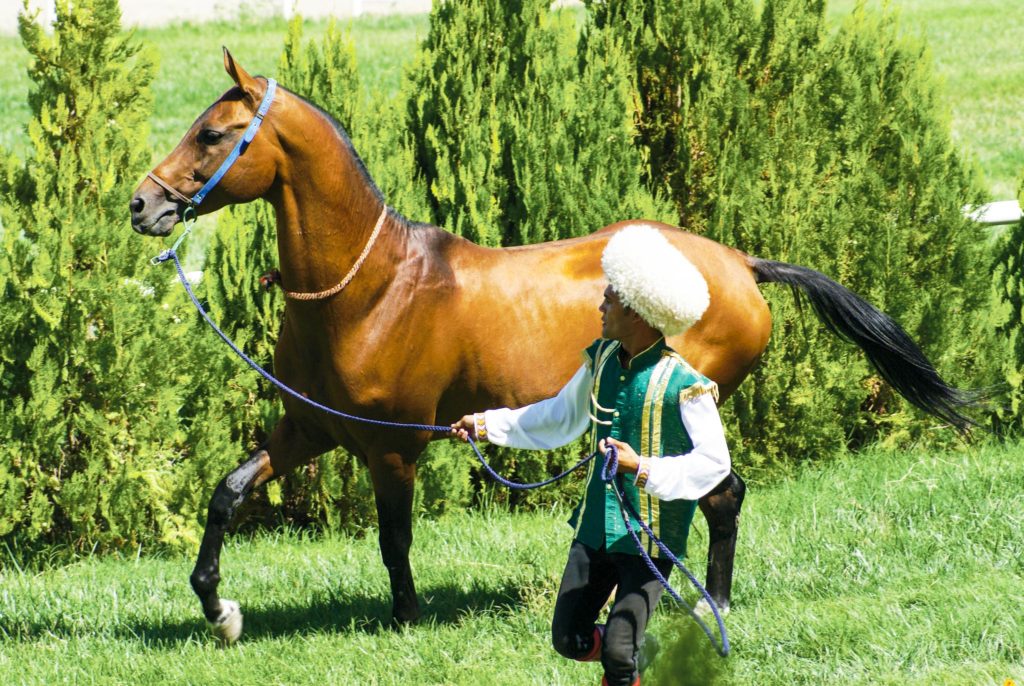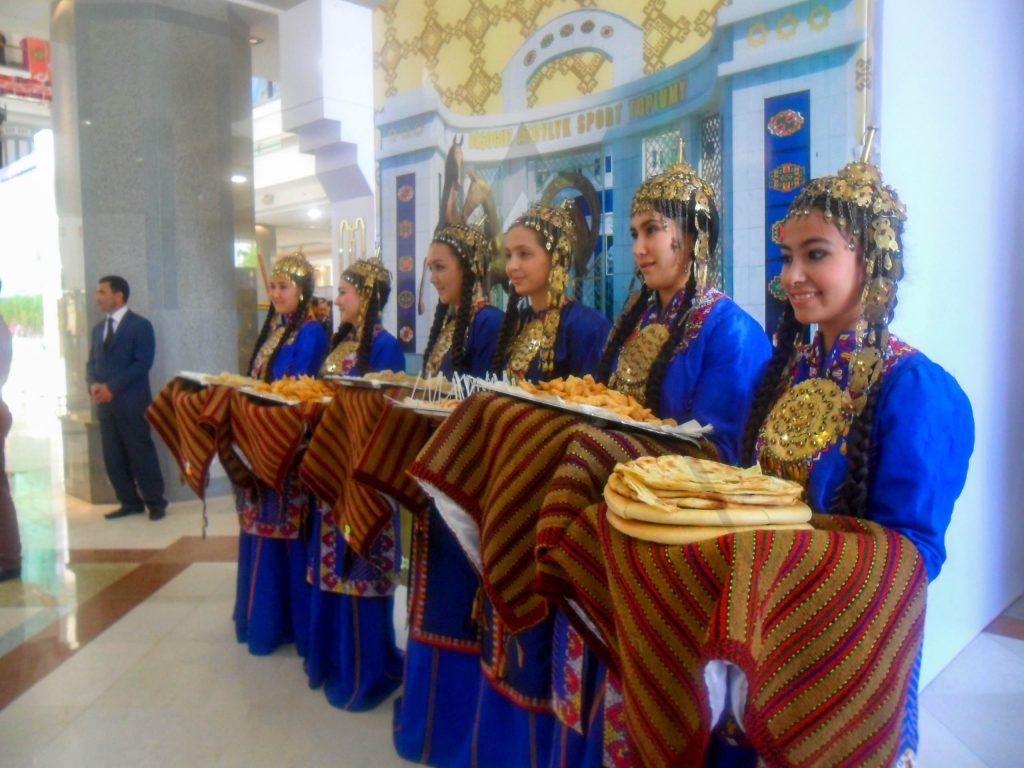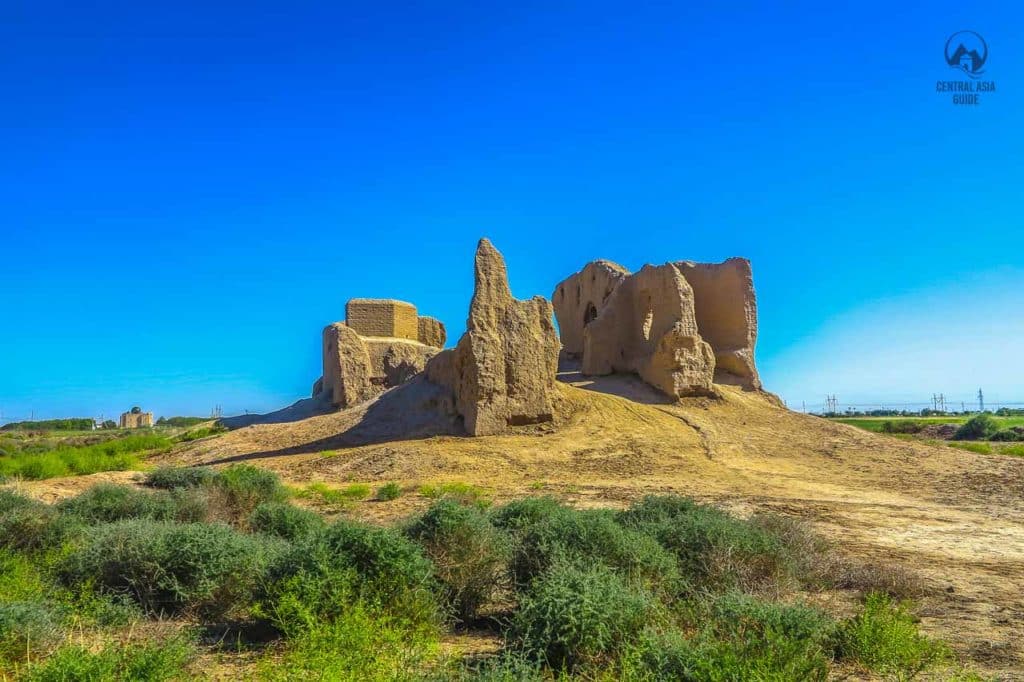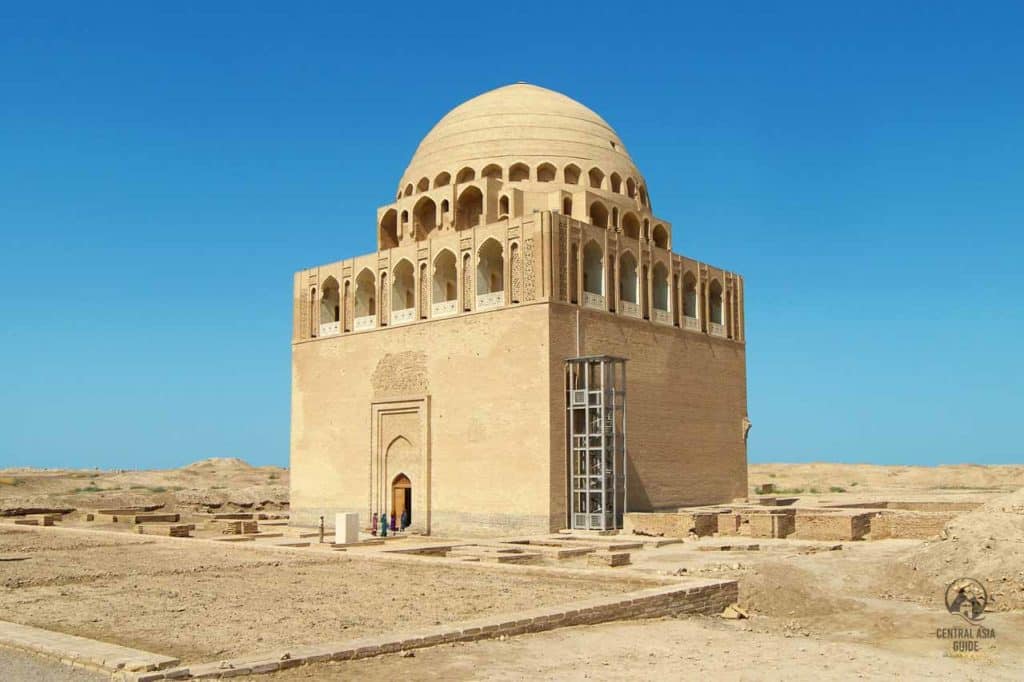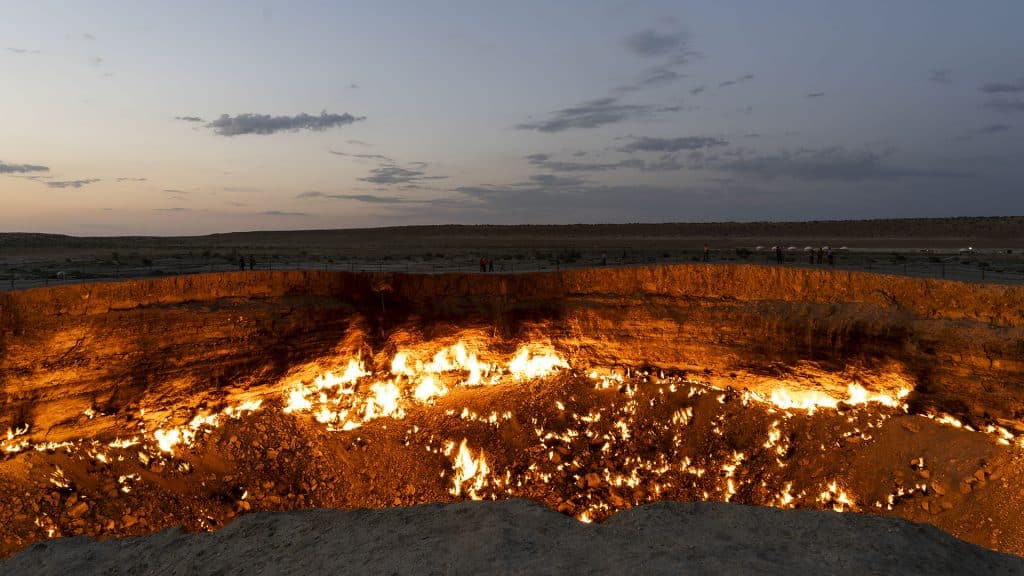 Tour: Turkmenistan culture tour
Destinations: Ashgabat – Kowata – Nohur – Mary – Darwaza – Ashgabat
Transport: Private air-conditioned transport, economy class domestic flights, and train tickets
Accommodation: All comfortable class accommodation with private facilities
Guides: Fully escorted by our English speaking guide
Tour starting point: Ashgabat
Ending point: Ashgabat
Day 1
Ashgabat (B): Arrival at Ashgabat International airport. You will be met by our representatives and transferred to the hotel. Free time. You can walk around the hotel and near the hotel you can visit the beautiful monument of Akhalteke horses, the park of "Ylham" (Inspiration), "Altyn Asyr" trade market and "Gulistan" market (the so called Russian bazaar).
After lunch there will be a half-day tour of Ashgabat including a visit to the Park and Monument of Independence, the National Museum of History and Ethnography, Arch of Neutrality, a 75 m-high monument with a revolving golden statue of the Turkmenistan's first President Turkmen-bashy. Hit the viewing platform of the Arch of Neutrality to see the beautiful panorama of Ashgabat. Panoramic tour to "Alem" Ferris wheel, "Bagt Koshgi" (wedding palace).
Continue the tour to the historical and archaeological site of "Ancient Nisa – the Residence of the Parthian Kingdom" UNESCO site from 2007. The Parthian Empire was one of the most powerful and influential civilizations of the ancient world, and a brilliant rival of Rome which prevented the expansion of the Roman Empire to the east. Accomodation: hotel in Ashgabat.
Day 2 
Ashgabat (B): Breakfast at hotel. Later drive to the east of Ashgabat into the desert to visit Horse stables to see a national pride of Turkmen people – Akhalteke horses, the nicest horses in the world. 5000 years ago, Turkmens begin to breed Akhalteke horses. The World's unique breed was never mixed with other breeds. Such illustrious Emperors like Alexander the Great, Darius I desired to own Ahalteke horses. Per superstition, every sick person who touches an Ahalteke horse will get well soon. 
On the way back to Ashgabat you will make a stop to see the ruins of the Seyitjemalledin mosque in Anau. The mosque was built in 1456, By the nineteenth century, the subsidence of land had already damaged the building heavily, and during the 1948 Ashgabat earthquake, it was destroyed completely. Now, only lower parts of the portal and some fragments of the walls are extant. Nowadays it's famous as a pilgrimage place for locals.
Then visit the National Museum of History & Ethnography. The museum has s rich collection of ancient artifacts from Turkmenistan. More than 500,000 exhibits are displayed here. It has 9 halls, each dedicated to a certain period or theme. The museum reveals the variety of Turkmenistan's landscape its flora and fauna, fossils and rare geological finds. The Hall of Independence, illustrating the modern development of the country. The Hall of Ancient History presents a collection of flint tools from the Mesolithic era (50 000 years B.C.), used by primitive people in Western Turkmenistan, along with Neolithic ceramics and ornaments from the first human settlements along the northern slopes of Kopet-Dag. Accommodation: hotel in Ashgabat.
Day 3
Ashgabat – Kowata – Nohur (B,D): After breakfast, drive to Nokhur Mountain Village by 4WD car (190 km, 3,5 h). En route stop to visit the "Kow-Ata" underground lake. A warm hydrogen sulfide lake lies in a cave at the Kopet Dag foothills. 276 steps lead into the lake. On your way down you will admire marvelous grapes and lines of stalactites and see bat's bevies. This cave impresses with its greatness. It has a length of 250 m, width 50 m, depth of 65 m. The lake is available all year round due to the constant temperature of water (33-37◦C) and air.
Arrival in Nokhur village. Short sightseeing of Nokhur village and visiting of "Gyz Bibi" Pilgrimage site & its unique cemetery where each tomb has the horns of mountain goats, the Great Tree – the oldest tree in the village thought to be 800 years old. Evening short introduction with local silk textile weavers and having dinner at a local family. Accommodation: Tent or at local family's house.
Day 4
Nohur – Ashgabat – Mary (B): Breakfast at homestay. Drive back to Ashgabat. Transfer to Ashgabat railway station to travel to Mary. Arrive in Mary and transfer to hotel. Accommodation: hotel in Mari.
Day 5
Mary – Chashgyn – Merv – Mary (B): Breakfast at hotel. Then drive to the north to visit a local village where we can see the demonstration of crafts such as carpet making, felt rug making, dying yarns, weaving, broom making and other crafts. Locals will show milking camel and demonstrate making national instruments. 
Drive to Merv to explore ancient Merv – "Queen of the world", was one of the most important capitals of Islam along with Baghdad, Cairo and Damascus. Sightseeing of ancient Merv includes Greater Kyz Gala & Lesser Kyz Gala (VI-VII), Complex of Askhabs (VIII-XIV), Erk Gala (VI BC), Gyaur Gala (IV BC), Hoja Yusup Hamadani complex, Sultan Sanjar mausoleum, Muhamed Ibn Zeid mausoleum. After sightseeing, drive to Mary city. Accommodation: hotel in Mary.
Day 6
Mary – Ashgabat – Damla – Darvaza (B,L,D): Breakfast at hotel. Transfer to airport for flight to Ashgabat. Arrival in and departure for an overnight trip to Karakum desert; after 2 hours on tarmac road, drive off-road to Damla desert semi-nomadic settlement; and further off-road to Darvaza gas crater located in the middle of Karakum desert. Arrive at the crater, set up the camp. Enjoy a delicious fire-cooked meal for dinner near the burning gas crater. Accommodation: in tents.
Day 7
Darvaza – Ashgabat (B): Picnic-style breakfast at Darvaza followed by a drive back to Ashgabat. Transfer to hotel. Free time in Ashgabat. Accommodation: hotel in Ashgabat. 
Day 8
Departure (B): Breakfast at hotel. Transfer to Ashgabat International airport.

This tour is suited for all.
What to bring with you: comfortable shoes, sunscreen, a cap for the sun and sunglasses, personal medications.
Mirzan Hotel
Sport Hotel
Oguzkent Hotel
Pax – Price per person USD
Economy option
Comfortable option
Luxury option
If you would like to customize your tour please don't hesitate to contact us. We are happy to organize a custom tour or to provide a modified itinerary based on one of the tours provided by the tour operators.
Other Tours in Turkmenistan