Kalta Minor Minaret in Khiva
Kalta-Minor is a short, yet extremely gorgeous minaret stands in front of the facade of the Muhammad Amin-Khan Madrassah in Khiva. The minaret and Muhammad Amin-Khan Madrassah were aimed to finish the design of the big square next to the western gates of Ichan Kala. Kalta-Minor was once expected to become the largest and highest minaret in Central Asia. 
Its extensive base is 14,2 m in diameter but the construction was suspended at a height of 29 m upon the death of Muhammad-Amin-Khan in 1855, following a battle with the Turkmen. The name Kalta minor means "Short minaret" and is quite obvious due to its unfinished appearance. Nevertheless, Kalta-minor is a great looking and unique minaret as it is completely covered with greenish glazed tiles and majolica and is one of the most recognized buildings of Ichan Kala, Khiva and even of all Uzbekistan. It is also located in a very center location of the Khiva old town, just next to the main alley and the most used western gate and can be seen from many locations inside and outside the walled city. The entrance to the Kalta minor minaret is unfortunately not always available.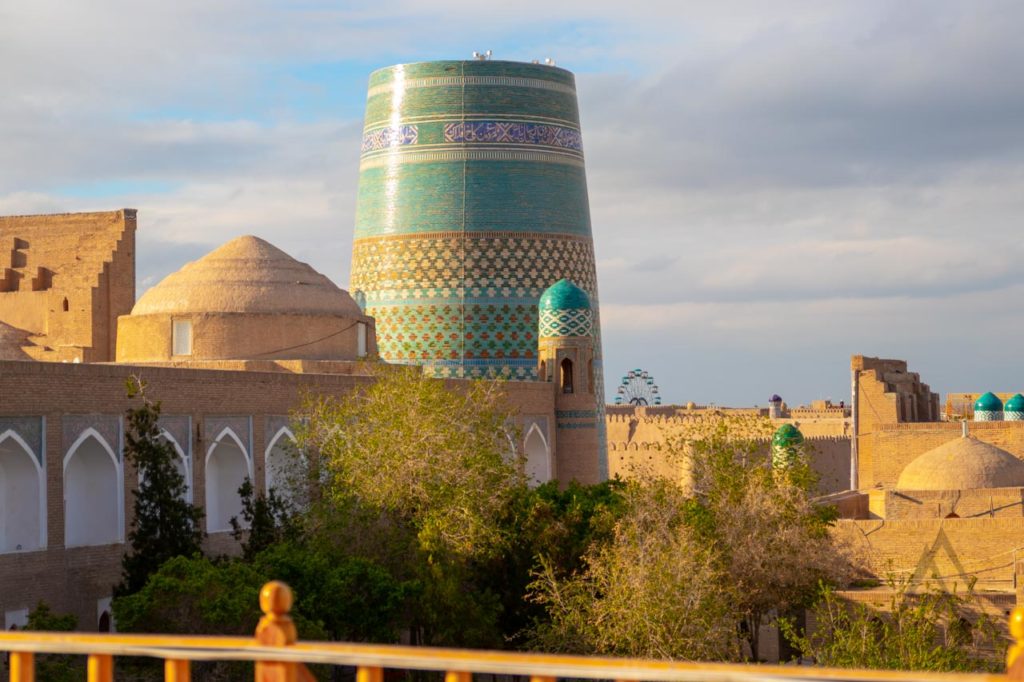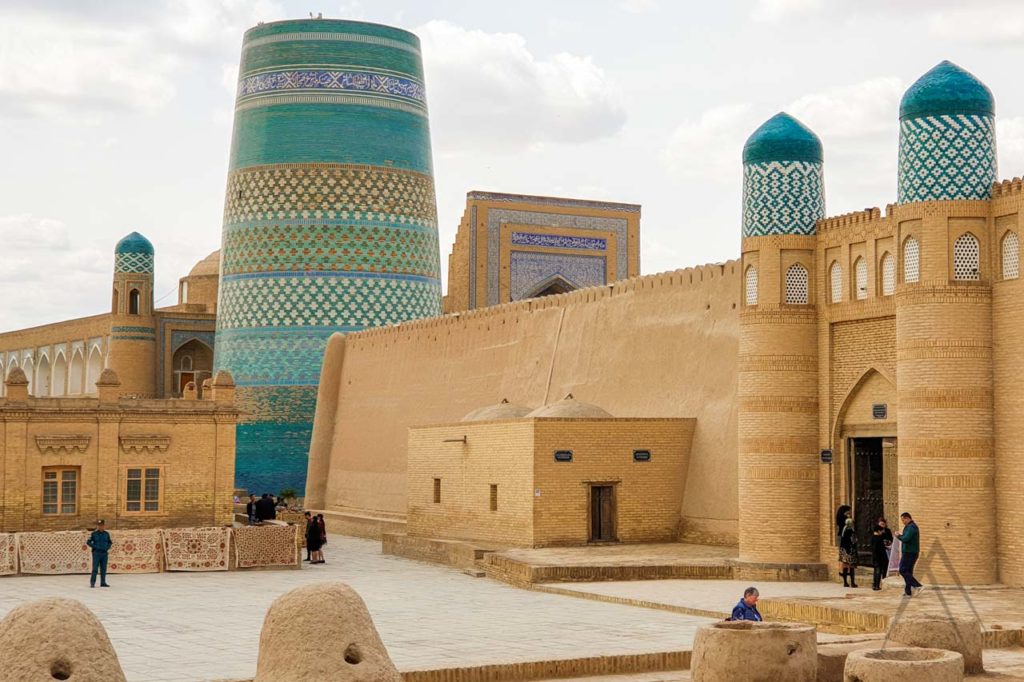 Muhammad Amin-Khan wanted this minaret at the nearby madrasah to be larger than anything ever built in the whole Khoresm or the muslim world. He ordered people to work free of charge for two years to build this construction. According to the legend, one of the masters, who had refused to fulfill the will of the khan, was immured alive inside the building. 
Other legends tell that the Emir of Bukhara, having learned about the  construction of an unique minaret in Khiva, wanted to create a similar structure in Bukhara. The Emir agreed with the master that he would make it as soon as he had finished his work in Khiva. The Khivan Khan discovered these plans and gave the order to execute the master right after he would have finished the building. When this news reached the master, he ran away, leaving the minaret unfinished.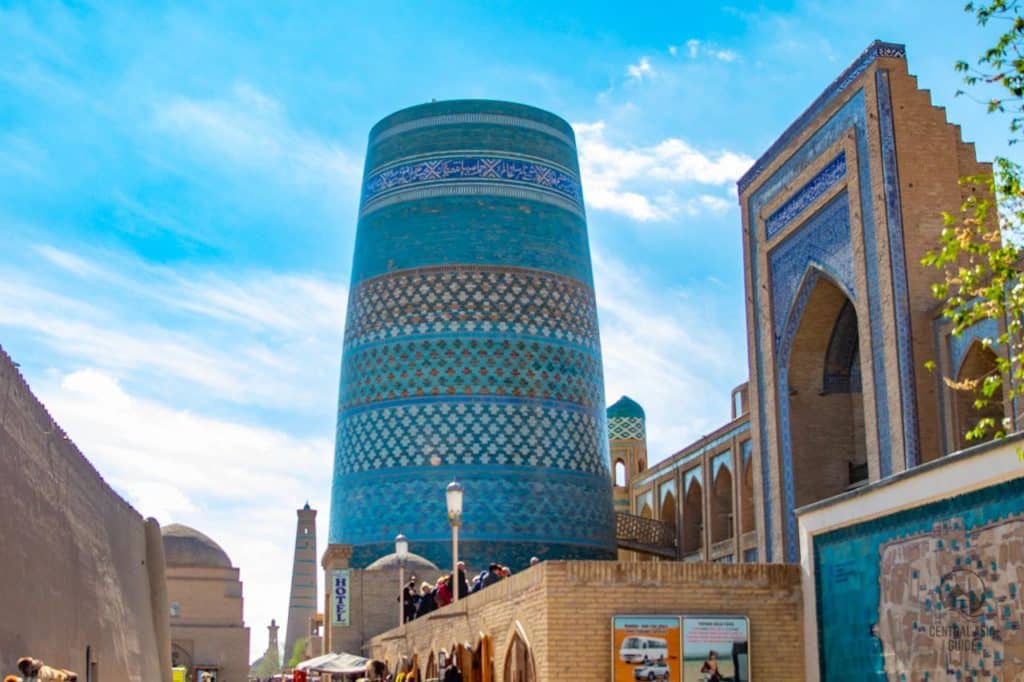 Other sights & destinations in Khiva, Uzbekistan and Turkmenistan