Kukeldash Madrasa has a special place among madrasas that are institutions of Islamic study and religious law dating back to 16th century. It is an amazing example of oriental architecture as a part of the Chorsu architectural ensemble, which is located in the Tashkent Old City just next to the Chorsu bazaar and can be easily visited together with the bazar. Built-in the Middle Ages, the madrasah stands on the site of the old city center and the city gates that were part of the fortress wall that surrounded the city.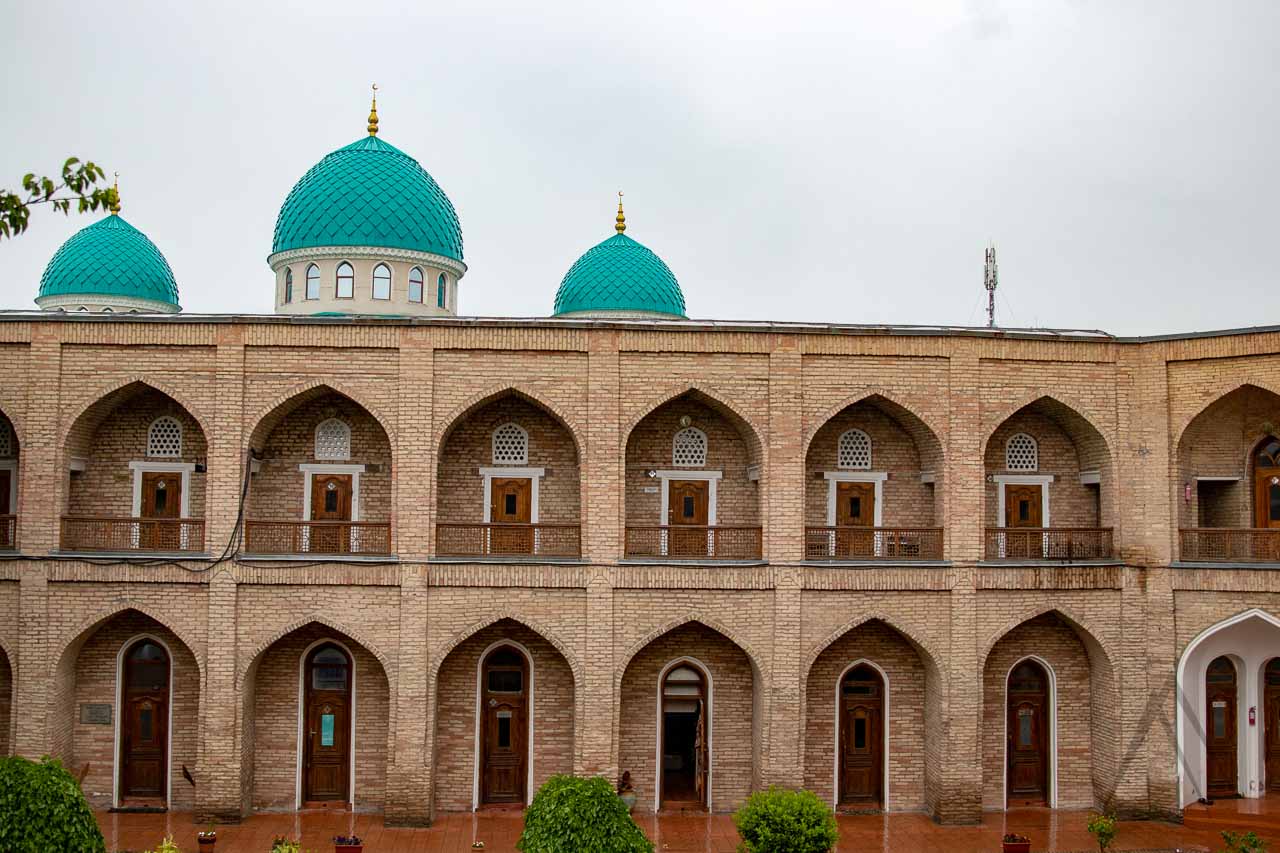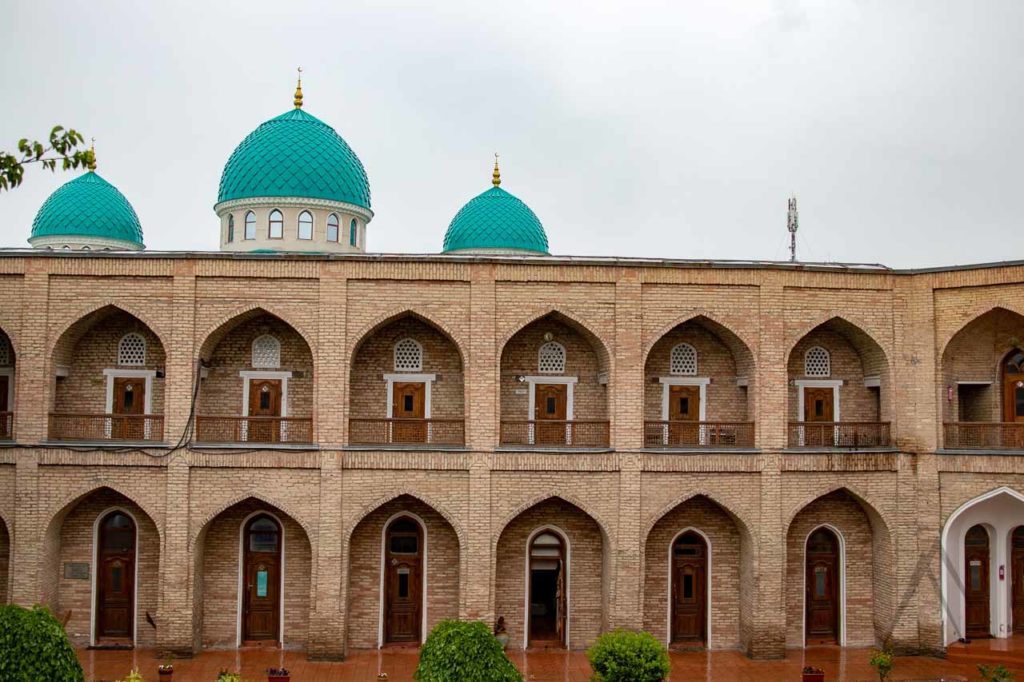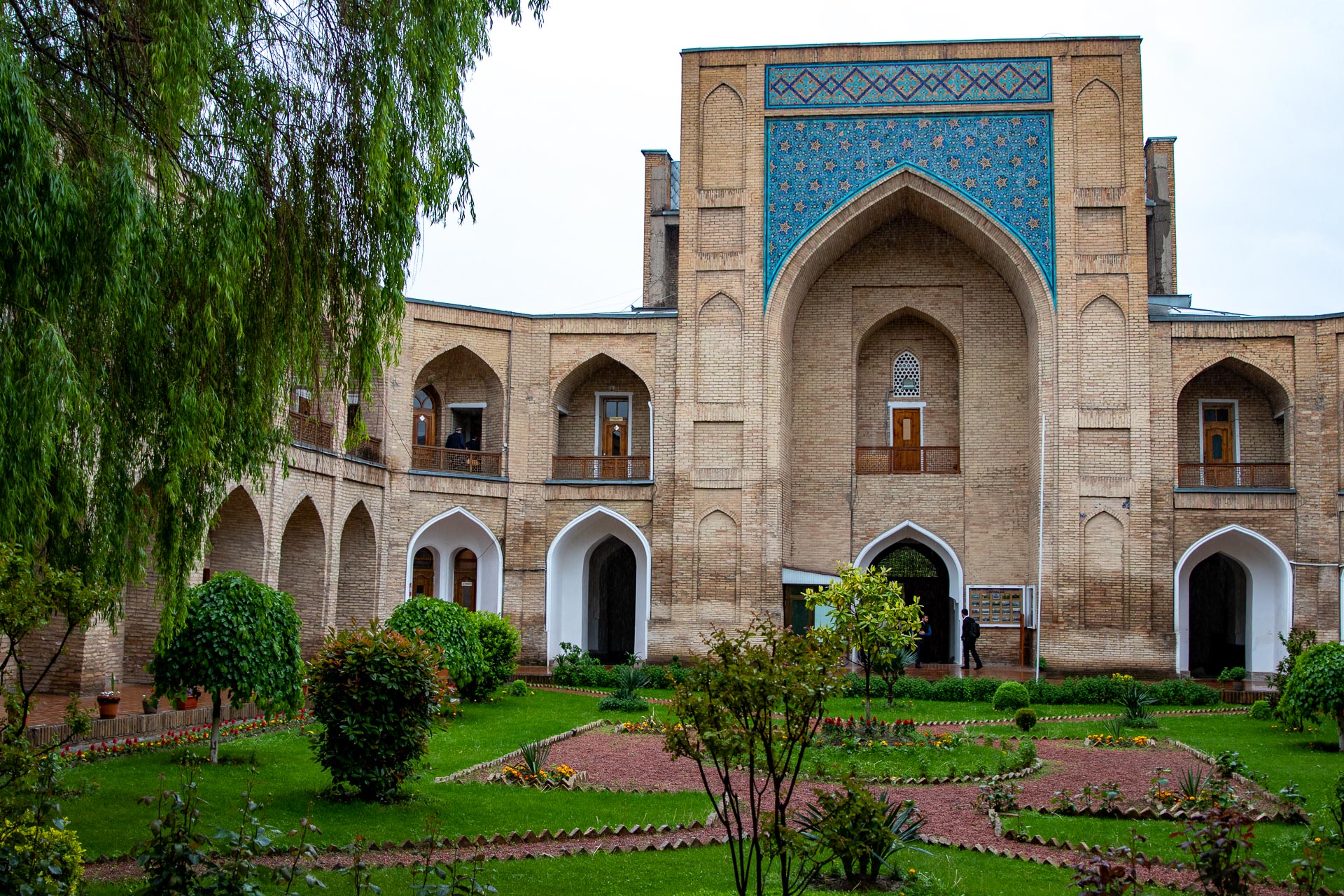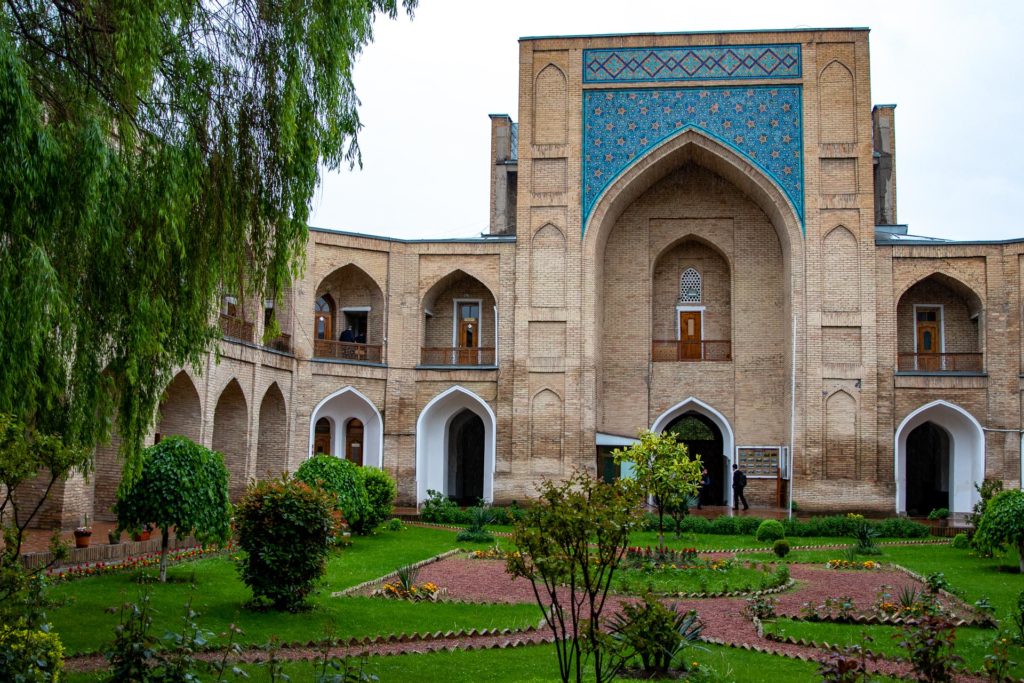 Kukeldash Madrasah is one of the most important educational institutions, where to this day boys study religious sciences, philosophy, mathematics, and astronomy. It is believed that the Hokim Dervish Khan was the initiator to built this madrasah. He was a vizier of the Tashkent Khans dynasty of Sheibanids with a nickname "Kukeldash" meaning"milk brother"in Uzbek, since he was the younger brother of one of the Khans of the dynasty.
The construction of the Kukeldash Madrasah represents the style of traditional architecture with the characteristic of all madrasahs of the sixteenth century. It was built of baked bricks (hay and clay) and decorated with colored majolica, typical for this region and consists of two floors with a courtyard. The large territory is mostly made up of the rooms (hujras), where the students lived. In the corners or the madrasa, there are minaret towers. On the main portal, in front of the entrance to the madrasah, elements of the original tile decor characteristic to the sixteenth century are preserved.
Like almost any historical site, the building has several legends. One of them says that the madrasah served as a place of execution for unfaithful wives, who were thrown in sacks from the highest portal for the edification of local residents. Another legend tells of a sacred pistachio tree that a grew on one of the domes of the madrasah. 
Tashkent Kukeldash madrasah (not to be mixed with the same named madrasa in Bukhara) has been utilized for various purposes during different periods. In the 18th century it was used as a caravanserai for merchants and in the 19th century it was used as a place to shoot with cannons at the protesters demonstrating against the khans. Mainly it has though served as a meeting place for local Muslims. At the end of the 19th century, even the great Uzbek poet Zakirjan Furkat lived here for some time. In the 20th century, the madrasa housed an exhibition with an atheistic movement and a museum of Uzbek musical instruments. Just recently the madrasah returned the original status of madrasah and today it is a spiritual educational institution for local Muslims.