The Pink Lake Kobeituz is located in the Akmola region and it turns to pink color every few years. It is believed that the pink color of the water is created by the salt resistant microalga called "Dunaliella brackish" as the same microalgae produces this famous pink color in several other lakes that are located in Australia and Canada. Kobeituz is a tiny lake lie next to the Ereimentau town in about 160 km away from Astana. 
In the Kazakh language, "Kobei" translates as multiply, and "tuz" is a salt, which can give you a clue about the properties of the lake. Moreover, the healing effects of mud and salt are very popular here. Since the lake turns pink only every few years, nobody knows for sure when the next phenomenon occurs. The Kakzakh pink lake is shallow, so you can go there even with children without hesitation. In the middle of summer, you can lie down in the water and sunbathe while floating around. The water is very salty so if you put your hand or any object into the water, a white cover appears on top very soon. If you wish to swim properly, you can go to Lake Teniz which is located nearby the pink Kobeituz lake.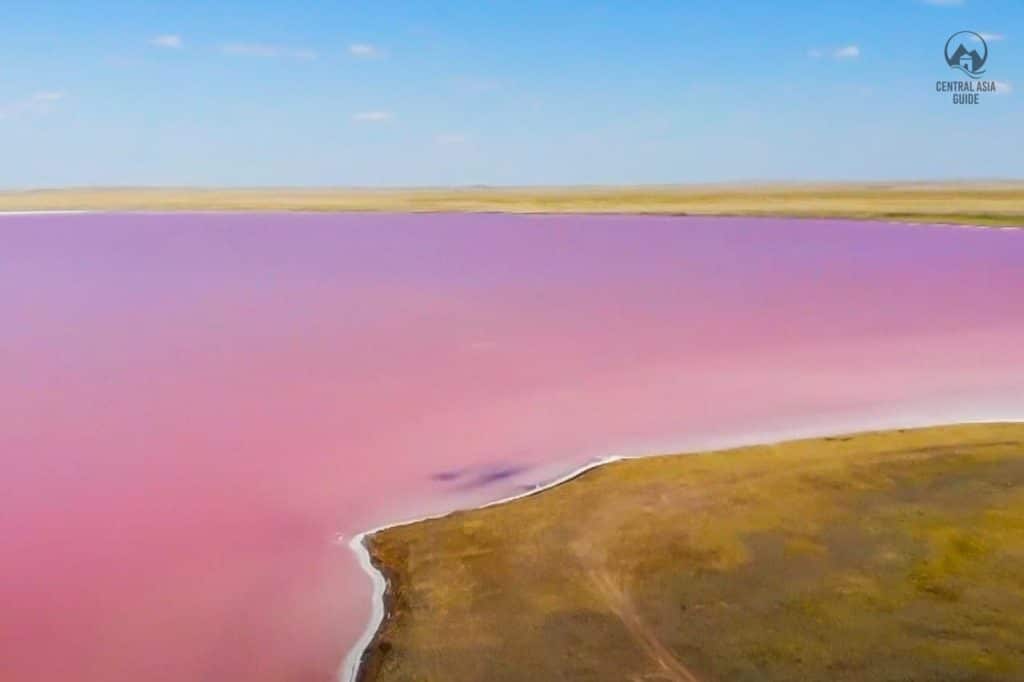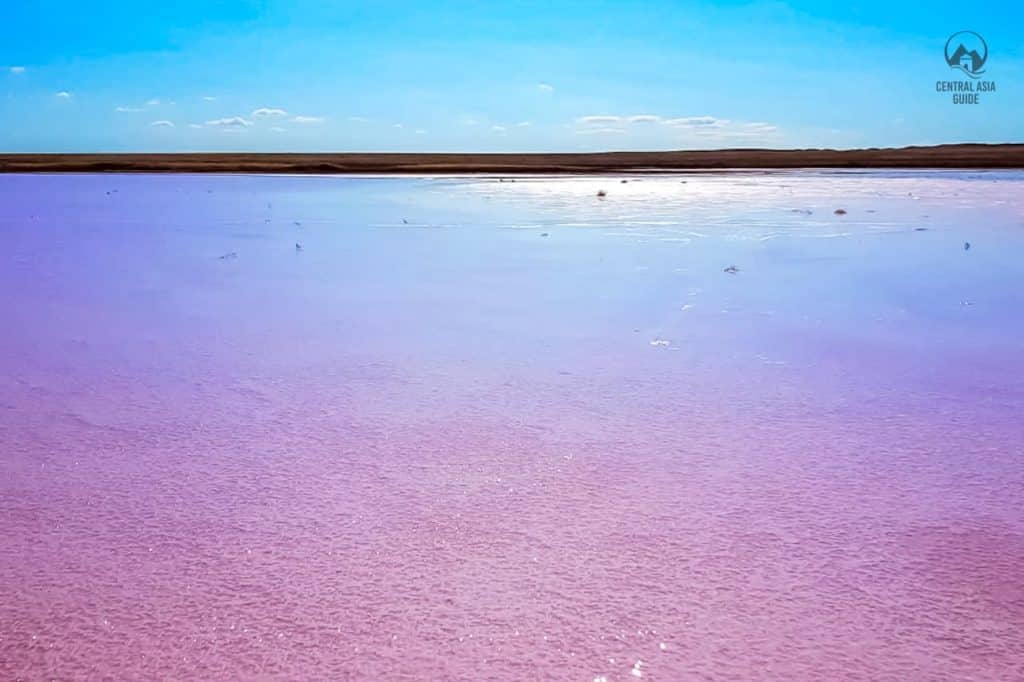 Travel to Kazakh Pink Lake
The nearest settlement in the Kobeituz lake area is Ereimentau town, which is located about 35 km southeast. Since no road signs are leading to the lake, most travelers take a long time to get there. If you are driving from Astana, the road to the lake will take you more than two hours. The first choice for a road is the Astana-Pavlodar highway as the road condition is best there. 
On the way, there will be two junctions to Yereymentau, which you must skip and keep going straight. At the 177 km marker there will be a road sign saying "Korzhynkul Stations". This is a spot from where the search for the lake begins as you have to leave the main road and there are no further signs to the pink lake. After leaving the main road towards Korzhynkul, you must drive along the main road to the opposite direction until you see a tunnel and pass the tunnel under the highway to the other side of the main road. There you will find a roadside complex called "Akzhol". It is a cafe and a hotel where you can overnight if you wish. From here onwards it is just about 2-3 km to the lake.
Please note that the access to the Kazakhstan's pink lake has been denied since 2020 until further notice!
Other sights & destinations near pink lake