Kashka-Suu gorge is a branch of the Ala Archa valley, located east from the "gate of Ala-Archa". This valley is located 35 km south from Bishkek at the altitude of 2100 m above the sea level. The gorge is occupied by many ski resorts and equipped with several recreation facilities. The entire area is used for grazing of domestic animals, growing various herbs and barley and wheat. Here you can see the small but turbulent river Kashka-Suu. In the early 2000s, a powerful mudslide destroyed one of the summer settlements placed near Ala-Archa. From the top points of the ski resort there are panoramic views up to the mountains as well as to the Baitik and Chui valleys.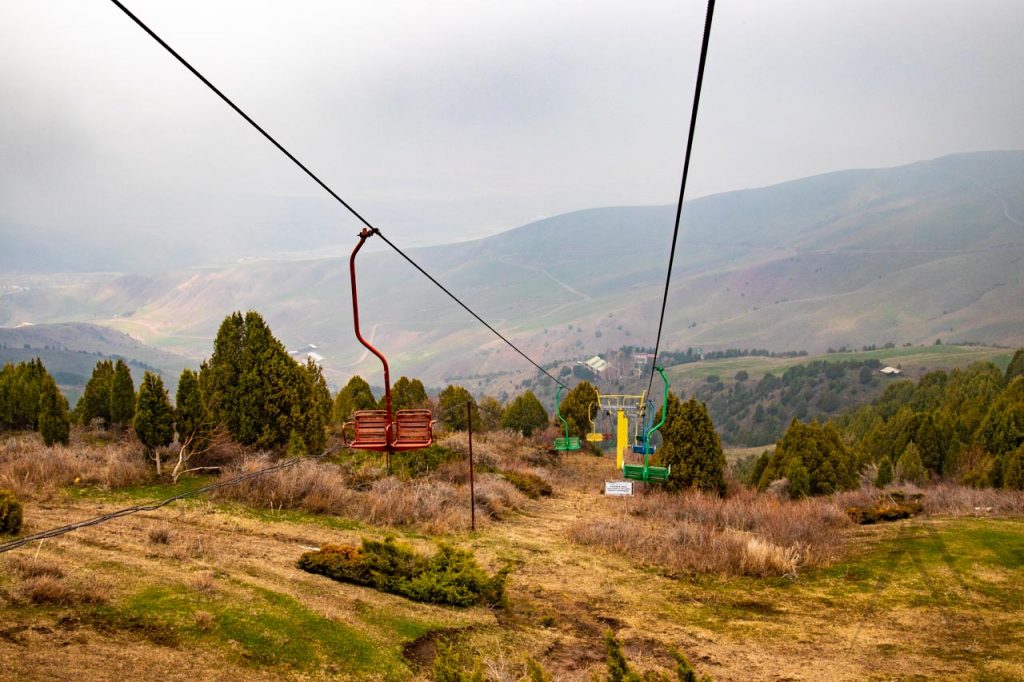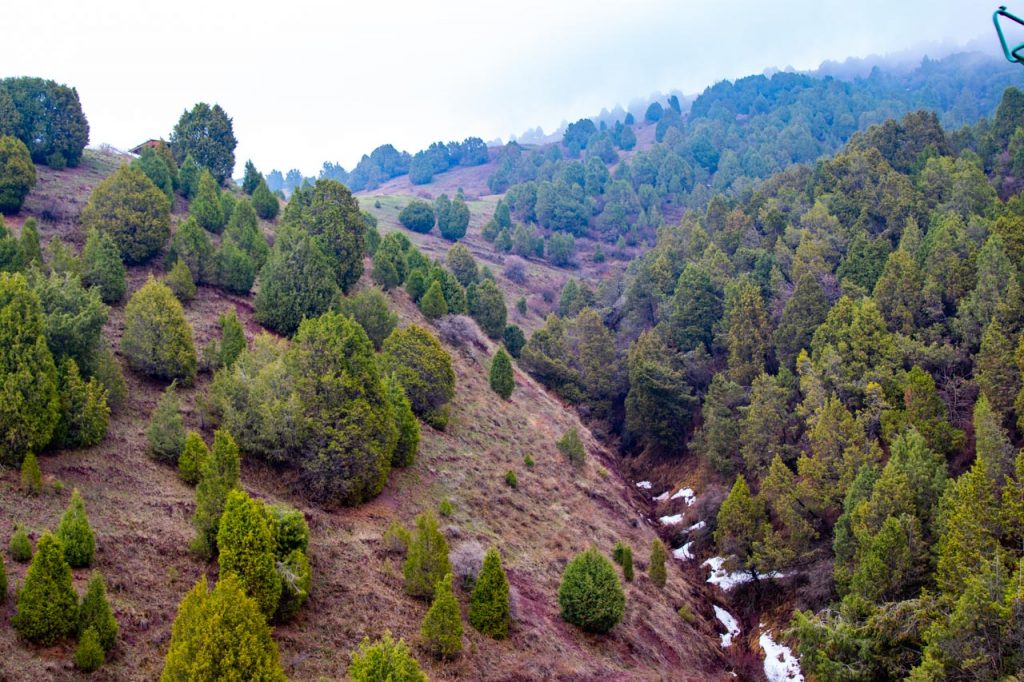 The Kashka Suu tourist center has complexes of facilities for year-round activities, mountaineering and active recreation in the mountains at an altitude of more than 2000 meters above sea level.  
There is a ski lift with a length of 1,5 km, 6 slopes of different levels of complexity and 1 rope tow. The length of the elevation of the ski lifts vary from 1165 to 1365 m with height difference from 110 to 380 m. The length of the elevation of the rope tow varies from 200 to 860 m with height difference from 60 to 260 m.
The height of the waterfall in Kashka Suu is 10-15 meters high at the altitude of 2160 m. The waterfall is located on the Eki-Tyushtuk stream which is is a branch of the Kok-Moinok river. It is a a beautiful small waterfall with a step in the wooded gorge, 3 km above the forestry cordon.
Destinations & sights near Kashka Suu