Tuyuk gorge, Kok-Moinok gorge &
Kok Moinok Lake

Tuyuk gorge, Kok-moynok gorge
and Kok-moynok Lake
In between Issyk Ata and Kegeti gorges there are two smaller gorges (which start as the one Tuyuk gorge) – Tuyuk and Kok Moinok which are connected with each other by the Kok Moinokpass at 2911 m above the sea level. Under the high peaks of the gorge lies the Kok Moinok lake which is often the target of the hikers in the gorge. 
Tuyuk and Kok Moinok are part of the Issyk-Ata system of gorges, and all rivers of these gorges flow into the Issyk-Ata river that finally joins with the Chui river at the border of Kyrgyzstan and Kazakhstan. The Tuyuk gorge is very wide with low slopes and heavily overgrown with bushes and barberry. At a distance of 12 kilometers from its beginning, the gorge is divided into 2 sections: East one continues as the Tuyuk gorge and West one continues as the Kok-Moinok gorge.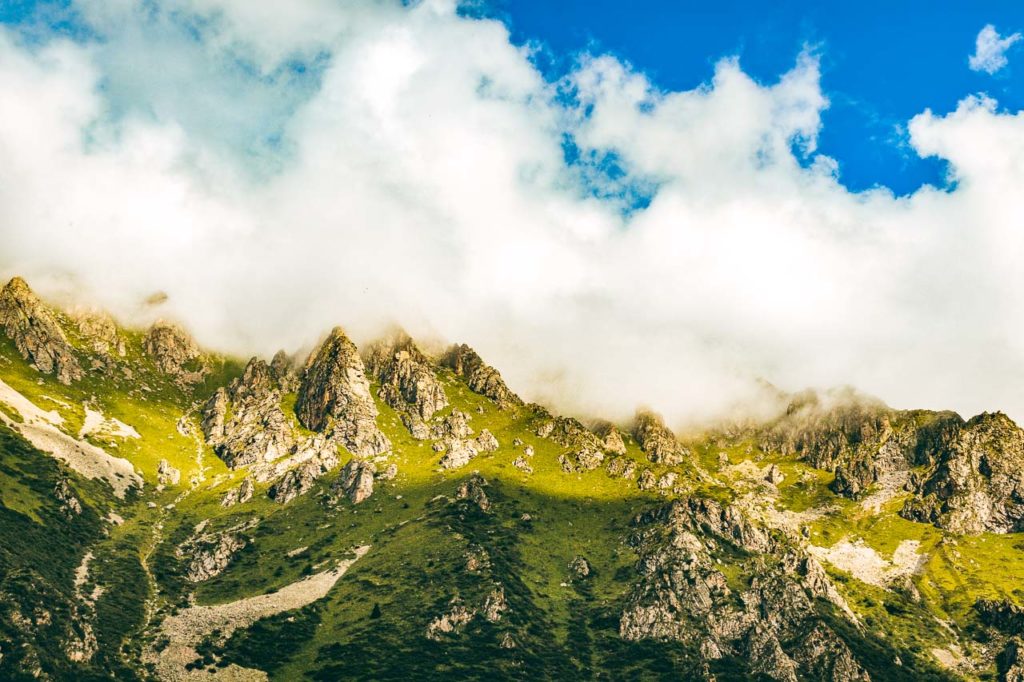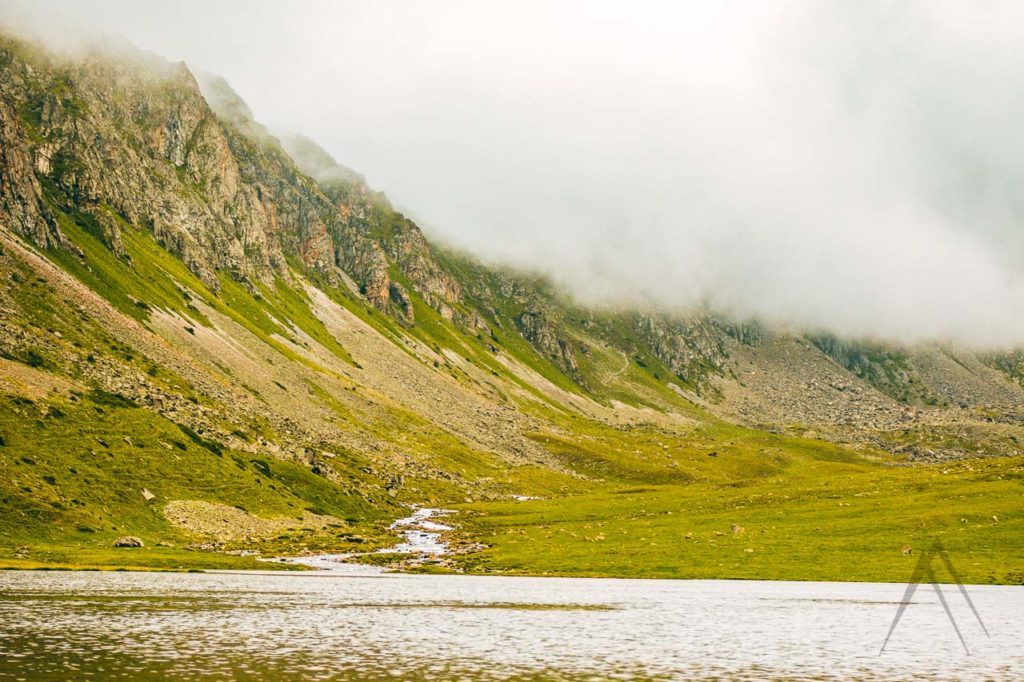 Tuyuk gorge is a very charming area where a path runs near a stormy river amongst the trees and scenic slopes are visible on both sides of the gorge. There are many flowers, shrubs, juniper, raspberry, and birches, spruces and even pines. To get to the lake you need to cross the river couple of times from rapids areas where the water is shallow. Tuyuk gorge is getting more popular thanks to Instagram and lately more trekking communities started organizing tours to the gorge. 
Kok-Moynok is the West branch of the Tuyuk gorge and it is a less steep and beautiful gorge, which is mainly populated with evergreen Tien-Shan spruce. In the vicinity of high slopes and cliffs, the gorge looks majestic and beautiful all year round. In Kok-Moinok gorge, the trail for hiking goes far above the river and goes along a grassy slope with rare cedar trees.
Kok-Moynok Lake is located 75 km from Bishkek at an altitude of 2700 meters. You can observe the reflections of mighty peaks in the crystal clear water of this shallow lake. The length of the path to reach the lake one way is about 11 km. Therefore getting to the lake is not easy for physically not prepared hikers. If you are ready for new challenges you should certainly visit this lake. From the beginning of the gorge the elevation upwards to the lake is about of 1100 meters. 
The trip is often made so that the hike starts from Issyk-Ata through the Tuyuk gorge up until the Kok-Moinok pass to the Tuyuk side and back north to the Kok-Moinok lake and back to Issyk Ata through the Tuyuk gorge making it almost fully a ring trip with the total distance of 23 km.
Nearby the lake Kok-Moynok there is also a waterfall called Kok-Moinok. Unfortunately we have yet no further information of this.
Other Destinations near Tuyuk Gorge