Merzbacher lake is an amazing glacier lake located in the most eastern part of Kyrgyzstan on Tien-Shan mountains at the altitudes of 3500 m above the sea level and next to the border of China. Merzbacher Lake is also known as a "disappearing lake" for its annual drainage and is placed in between the north and south wings of the Inylchek glacier. 
The lake is situated in the corner of Kyrgyzstan that wedges itself between Kazakhstan to the North and China to the South, west from Karakol. This area of ice, snow and unexplored peaks, is extremely steep and too cold even for most Kyrgyz nomads. The word remote is an understatement when describing the location.
The Central Tien Shan creates the summit of the Tien Shan mountain range, from Chinese the name translates as "Celestial Mountains" which appears highly relevant. This citadel of huge, snow captured mountain peaks is identified collectively as Maztag, the "Ice Mountain" and it is this area of twisted valleys and mountain peaks joined by rivers of ice and is the base to Kyrgyzstan's highest mountain "Peak Pobedy" (Victory Peak). n addition being Kyrgyzstan's highest peak, peak Pobeda was also the second-highest in the former USSR and has the world's fourth-largest glaciers.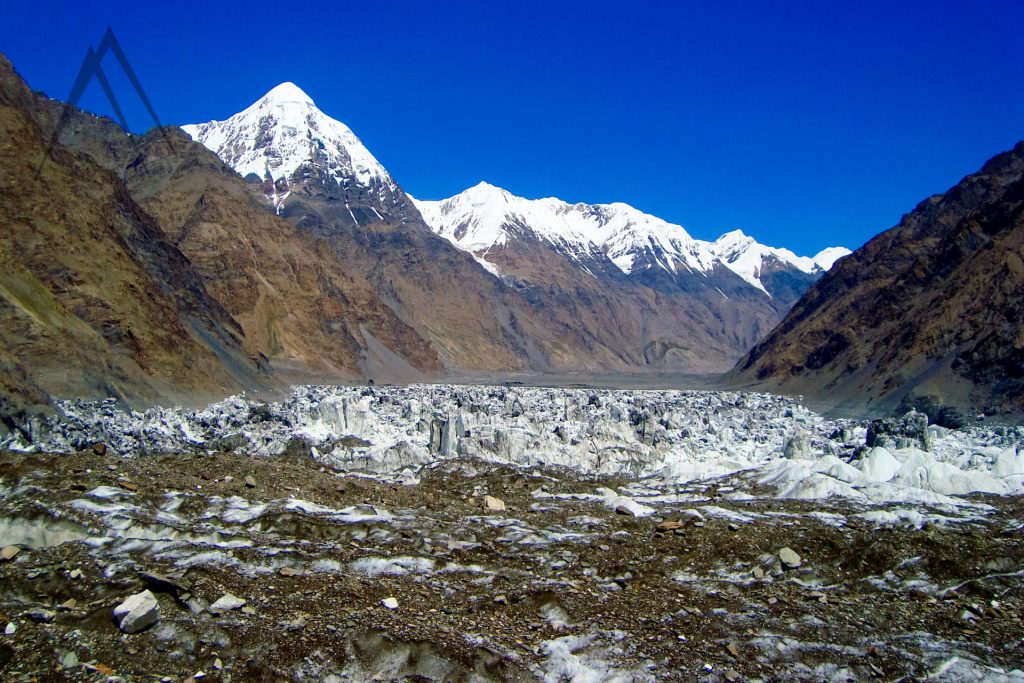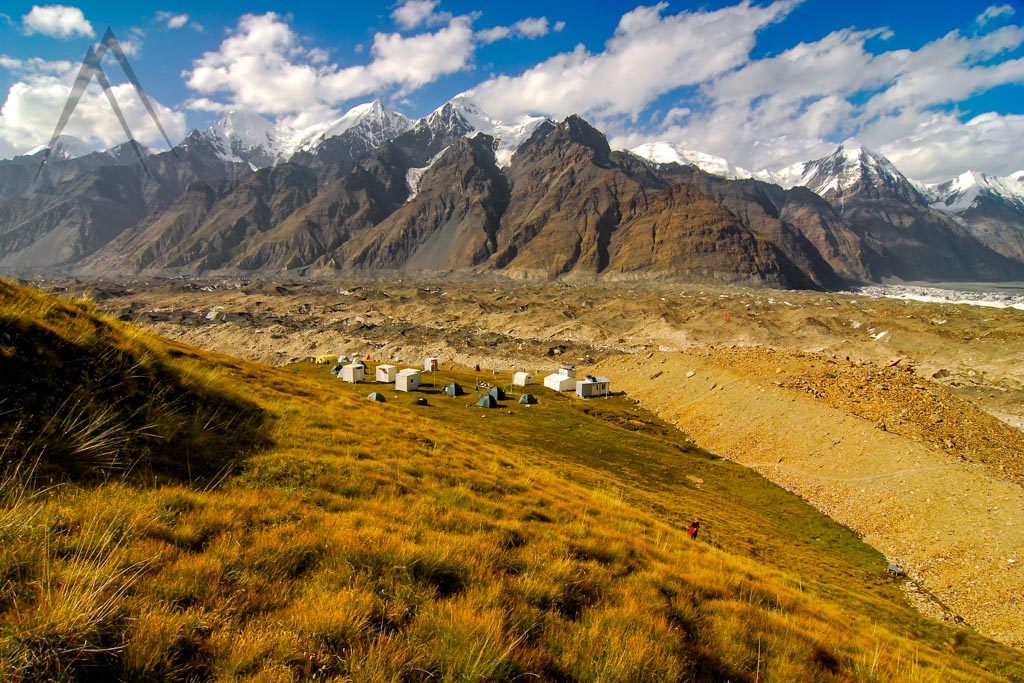 History of Merzbacher Lake
The Merzbacher lake was discovered by a German mountaineer and geographer Gottfried Merzbacher in 1902 and named after him. During the expedition for the Russian Geographical Association, trying to reach Khan-Tengri peak through the South Inchilik Glaciers, Merzbacher found the rare phenomena of a glacial lake that diminishes all of its water just in three days. While spring starts, the ice melts forming a lake in the lake valley that's closed by an ice dam. However in August, when the temperature is rising further in the area, the dam melts, and the lake drains into the river Inylchek.
Even though the draining of the lake might seem to be an unusual phenomenon there are some similar occurrences in the world in Iceland, Switzerland and Greenland and also sometimes in Kyrgyzstan with the lake Kel-Suu. Due to the remote location, only few people have experienced Merzbacher lake emptying itself. 
Getting there is hard, trekking takes a minimum of 4-5 days and requires substantial experience of trekking in high altitudes and proper equipment and an experienced guide. The easiest access is by a helicopter that can be arranged with the local travel agencies. Yet it is worth reaching one of the rare places in the world to experience this pure, majestic nature. Trekking any place beyond Inilchek needs a border zone permit which you may obtain from any tour operator in Karakol.
Next Destination near Merzbacher Lake