The Chil-Ustun caves are located in the Northwestern part of the Osh Region, approximately 3.5 km Southwest from the village of Aravan. The caves lie in the limestone hills above the Ak-Buura and Aravan river basin. 
The caves are not set up for tourist visits due to accessibility issues. In order to climb up to the caves, it requires special climbing training and equipment such as ropes, hooks, and a knowledgeable local guide and you need to be in good physical shape to reach the cave system. Having said this, if you feel adventurous enough, no one is stopping you from going.
The caves include three various sized halls joined by corridors, the largest is 100m long, 50m wide and 20m high. Other caves nearby are Sadyk-Unkur 140 deep, Sulvi-Kamar 120m, Chil-Mairam 10m and Teshik-Tash 180m.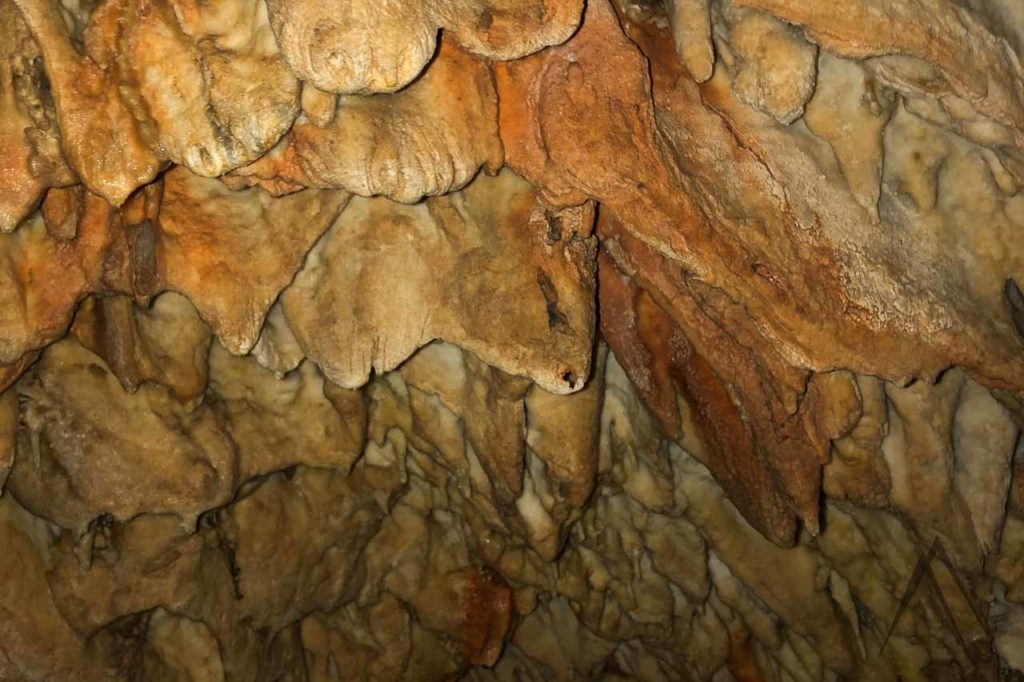 The total length of the cave system is about 400 meters. The cave rooms have a wide area and they are dotted with numerous stalactites and stalagmites and the age of the cave system is estimated to be up to 350 million years.
If you decide to climb up to the caves you better get a guide that knows the place and way wellTo reach to Chil-Ustin caves you can take a marshrutka from Osh to Aravan, a town about 30 km West. From Aravan village you need to walk towards caves 3 km. Thanks for the photos @elizbeg
Getting to the entrance of the cave is not so easy since the approach to it goes along the only steep and dangerous path palm-wide along the edge of the cliff and along a very sparse chain of cornices and crevices extending along the limestone wall of the Chil-Ustun massif.
In some places, the path is so narrow that there is no place to place your feet, and below the path, there are tens of meters emptiness and sharp stones.

The climbing begins from the Charbak grove and first goes along the inclined, weakly crossed bottom of the gorge. Then the trail becomes steeper and steeper and finally rests on the rocks.
270 meters must be passed along the big rocks before entering the cave, breaking through two vertical walls 20 and 15 meters high and series of narrow horizontal shelves above 50-60 meters deep fall.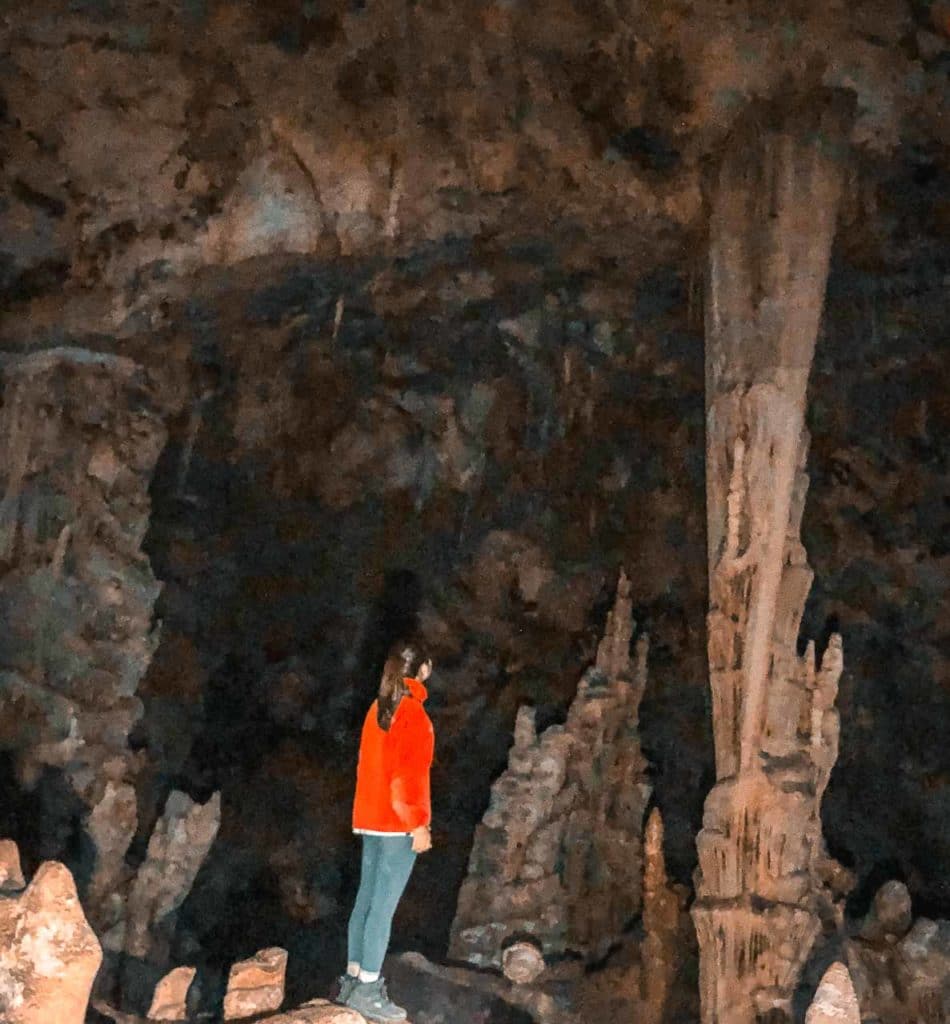 Other caves in the South of Kyrgyzstan
Another canyon in the Tuya-Muyun region 20 km south of the Chil-Ustun cave system has the deepest cave in the country with 240 m depth called the Fersman Cave. Caves are a part of the protected natural reserve which contains Arabic knitting and Sanskrit, magic signs and symbols on the walls and there are specific lizards and snakes living inside. Today there are unfortunately also autographs of mostly young thoughtless people. 
Sights near Chill Ustin Cave