Zarafshan Valley is the largest intermontane depression in Central Asia, the length of it equal to the length of the Zerafshan river 877 km. The valley is located within the Turkestan ridge in the north and the Zerafshan range in the south, as well as the Gissar range in the north. In terms of the territory Zerafshan valley belongs to the Penjikent region in the Western Tajikistan, the Ainansky region in the center, and the Gorno-Matchinsky region in the east. All regions mentioned belong to the southern part of the Sughd region of Tajikistan. 
The most ancient and known cities of Central Asia like Samarkand and Bukhara in Uzbekistan and Penjikent in Tajikistan are built on the irrigated area receiving its waters from the valley and the Zerafshan river. The major attraction of the Zarafshan Valley itself is though its majestic landscape with deep gorges and cliffs, the Zarafshan River itself with fruit and nut trees covering the mountain sides and beautiful ribbons of irrigated land. The valley has also several ancient and medieval fortifications as its inhabitants have constantly fought with one another or needed to see off invaders from outside. 
The ruined tower of Hazrati Burq in Rarz dates from the 10th century and was once part of a far large military complex. In Ob Burdon, immediately before the turn-off to the Ob Burdon Pass, is another fortress, built by the local bek in the 18th century. This site has been partially restored and is surrounded by pleasant orchards. To the south side of the valley are several impressive peaks including Samarkand Peak (5086 m) and Sery Utes (4434 m) and the potential routes for mountaineers are numerous. It is also possible to continue east to the Zarafshan Glacier, though it will require a permission from the military commander in Dehisar to venture there. The Tajik government has unfortunately lately begun to charge climbers who wish to ascend peaks over 4 000 m. Permits cost US$50 for peaks of 4 000 – 7000 m, and US$100 for those over 7000 m. 
The Zarafshan river is one of the large rivers of Central Asia. It has been the nourisher of the great cities of Samarqand and Bukhara and the civilizations concentrated around them. These cities and those all along the river have always relied on the irrigation canals to enable the production of a rich variety of crops. The regular flooding in the lower reaches provided the silt to form large areas of fertile fields. It has also been a gold-bearing river and this has added to its economic value. 
Zarafshan river flows in an especially straight line from its headwaters fed by the glaciers of both the Zarafshan and Turkestan ranges. Accompanied by numerous other tributaries, it flows to Bukhara and though it once joined the Oxus (Amu Darya), now it drains away into the deserts due to the massive irrigation.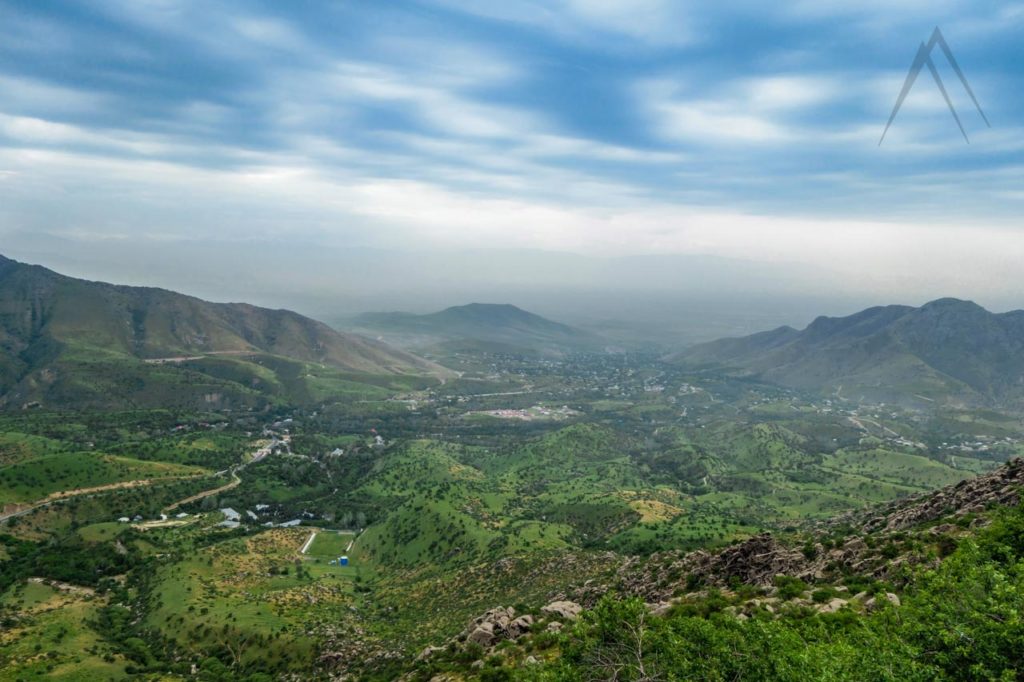 Destinations near Zarafshan river