Ak Bulun Peninsula in Issyk Kul
The Ak-Bulun (or Ak Bulung) peninsula is located at the southern shore of Issyk Kul Lake in Kyrgyzstan. It is approximately 130 kilometers west from the city of Karakol, southeast from Balykchi and at a distance of 6,5 km to the west is the village of Kara-Tala. Ak-Bulung site is part of the geographic province of the Northern Tien Shan (Kyrgyzstan) and is located at the latitude of Sukhumi-Batumi.
Ak-Bulun as a bird watching destination
The Ak-Bulung reserve is great bird watching destination, with a diverse range of bird species that inhabit the area and come here during their migration towards north or south depending on the season. Visitors can spot various birds, such as eagles, falcons, doves, and many others. One of the most notable birds that can be seen in the area is the saker falcon, which is a large bird of prey that inhabits the steppes and semi-desert areas of Central Asia. The saker falcon is considered a threatened species and is a popular target for falconry. Another bird species that can be found in the area is the demoiselle crane, a migratory bird that travels between Central Asia and South Asia. The demoiselle crane is known for its graceful movements and beautiful appearance, making it a popular bird to watch. Other bird species that can be spotted in the Ak-Bulung peninsula include the great cormorant, common tern, black stork and little grebe, among others.
Visitors can go bird watching on the peninsula by hiking through the area's trails and observing the birds in their natural habitat. Additionally, there are bird watching tours available that can provide visitors with expert guidance and knowledge about the local bird species.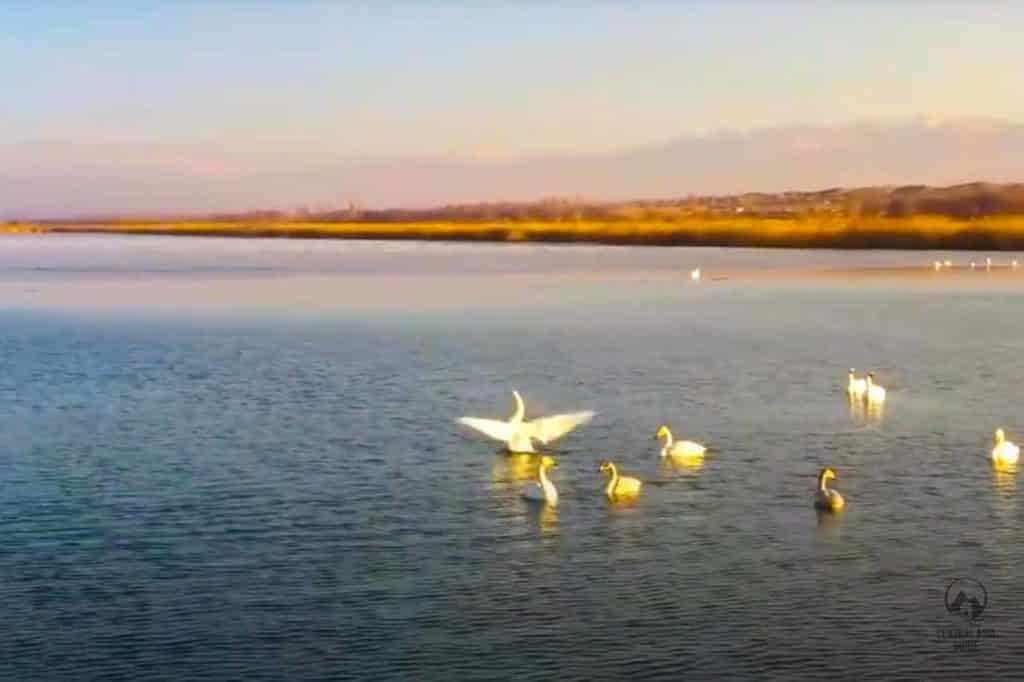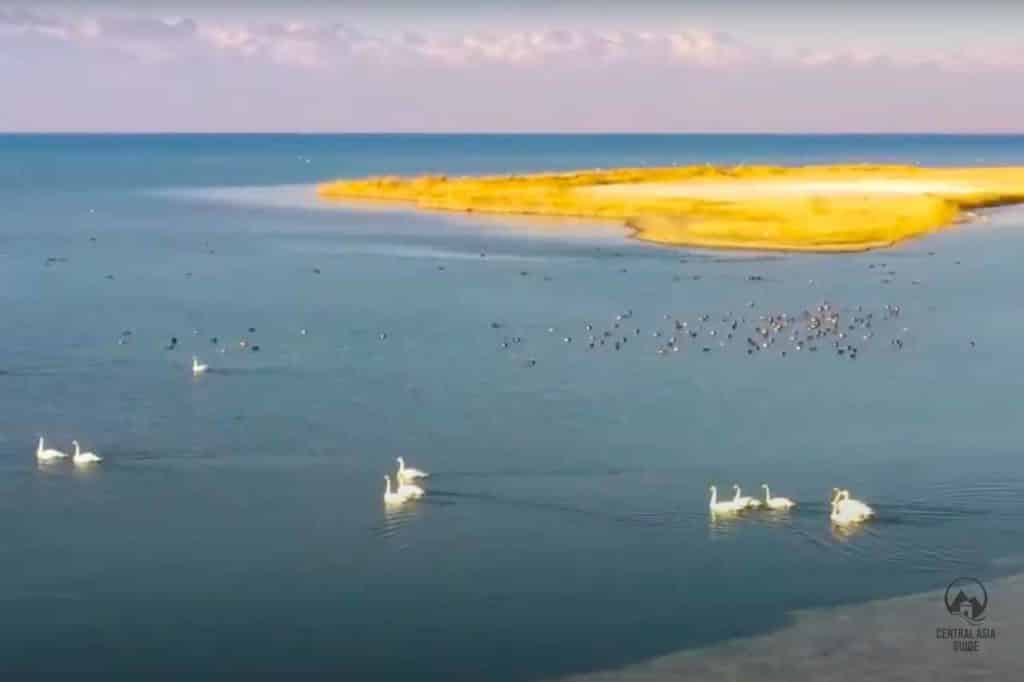 Other sights near Ak Bulun reserve