Kazarman village lies at an altitude of 1310 m above sea level in an attractive, wide, mountain-edged valley in Central Kyrgyzstan. Kazarman is the capital of the Toguz Toro district and is located northeast of Toguz Toro pass, along the banks of the Naryn River at the junction of the Fergana ridge and the Moldo-Too mountains.
Toguz-Toro district is the geographical center of Kyrgyzstan, that is bordered by Jumgal Naryn region in the north, Aktalaa district in the east, Toktogul district of Jalal-Abad region in the west and Uzgen district of Osh region in the south. Toguz Toro district holds several villages such as Aral, Atai, Karl Marx, Birdik, Chet-Bulak, Makmal, Lenin, Kosh-Bulak, Dodomol, Ornok, Kara-Suu, Tabylgyty and Kazarman, which is the regional center of the Toguz-Toro district. 
Kazarman has a reputation as a tough mining town due to the Makmal open pit gold mine. The mine however no longer provides the employment possibilities and therefore the town suffers with the familiar issues of high unemployment where all the young people left the town. Although Kazarman is relatively low in altitude at just 1230 m above sea level like Naryn, it suffers from a climate that is extreme with hot dry summers and extremely cold winters. 
Till 1916 the village was called Ak-Chiy, then Koen – Tokoy. In the 20th century, about 60 Soldiers of Tsarist Russia settled in this place and they called their place of residence Barracks and the locals also began to call the place Kazarman. Nowadays the population of Kazarman is about 10 000 people. 
Kazaman is a typical Kyrgyz village with a scabrous central square and Dom Kultury as well as several shops, a tiny bazaar and gray blocks of Soviet-era apartments. Kazarman is also the primary jumping-off point for a visit to the Saimaluu-Tash petroglyph site.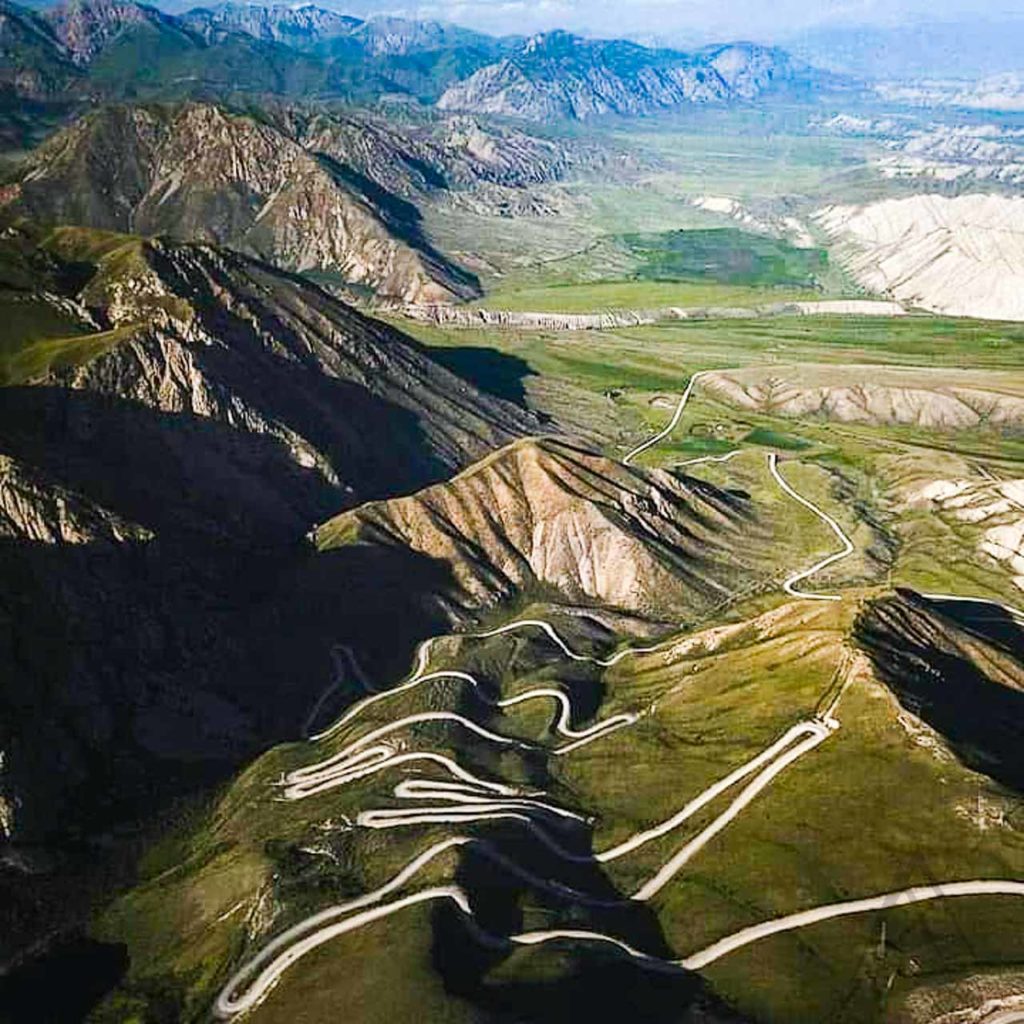 Immediate surroundings of Kazarman are undeniably beautiful, filled with various high mountains. Therefore, the area is very attractive for hiking but due to the climate it is only possible in July and August as during other times of the year, the hills and mountains are all covered with deep snow or otherwise poor hiking conditions. Kazarman is fairly rarely visited by tourists and therefore has retained its pure Kyrgyz way of life unspoilt.
The Kazarman village is connected with the other regions through highways but during the wintertime the town is often cut off from civilization, due to the heavy snowfalls in the area. The Kazarman airport used to help during the winters in the past but it hasn't been working in the recent years. You can get to Kazarman from Jalal-Abad through the Toguz Toro pass that is only open between June and August or from Naryn.