Kyzyl BEIYIT REMOTE VILLAGE
Kyzyl Beiyit village is an insignificant village in Kyrgyzstan that is only known for its very remote location. There is no car road leading to the town but only an official walking road that one needs to reach by boat, crossing the Naryn river first. The start of this route is marked only by a bus stop sign on the main Bishkek – Osh road, south from Toktogul hydropower dam. 
The village is situated on the northern bank of the water body that is formed by the Kurpsai dam in the Naryn river on the. As mentioned, the only way to get to the town is to cross the river by boat and continue by hiking through a mountainous territory for about 8 kilometers. Why would anyone want to get there is a mystery, but from the point of view of a tourist seeking something original, it is for sure something that not many others have seen and has not been spoiled by mass tourism.
How Kyzyl-Beiyit got isolated?
The village used to have a road connection but got cut off from the road connection in the 1970s when the Naryn River was utilized for hydropower production and thus cutting the village off due to the increased water level of the Naryn river.
At the same time, the Bishkek-Osh road was being rebuilt on the southern side of the Naryn river gorge to replace the one that ran along the river along the bottom of the gorge and was to be flooded after the construction of the Kurpsai hydroelectric dam was complete.
Before the construction of the dam began, the residents were offered to relocate from their village and were given the chance to receive a number of areas in the Jalal-Abad region instead but the elderly people of the villages refused. They referred to the fact that their ancestors had lived in the same location since the 16th century and that they would remain here, despite all the difficulties they may face.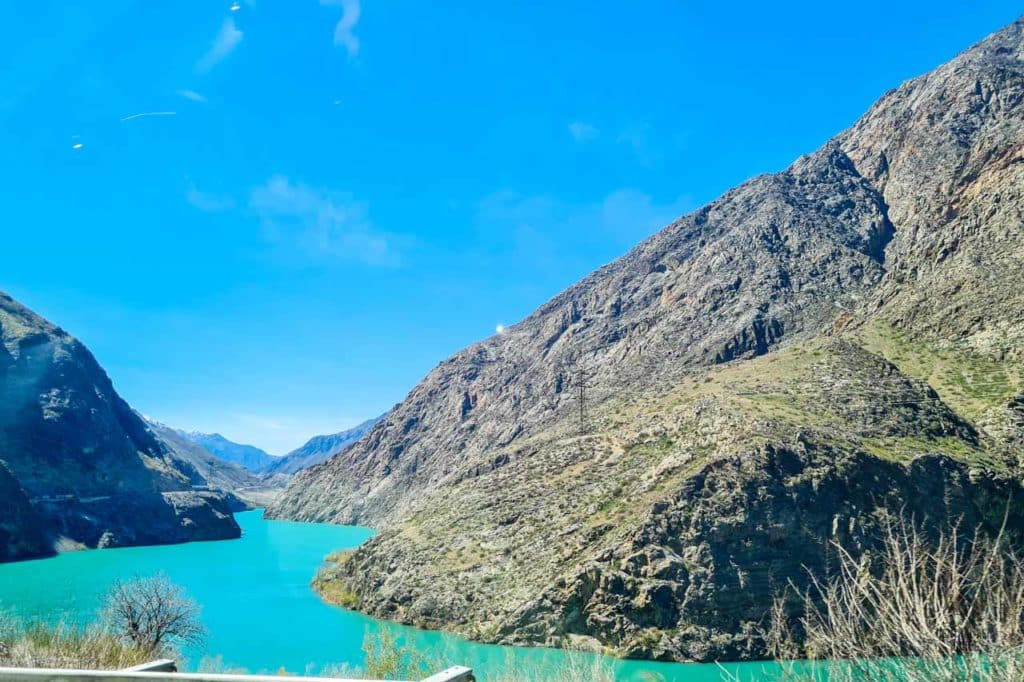 Kyzyl Beiyit translated from Kyrgyz language as a "Red Grave". Population of Kyzyl Biyit is only 300 people, mainly consisting of elderly and kids. There is no electricity nor a hospital or a school. Some residents do use the solar panels to watch TV and charge phones. Locals use the spring water for drinking and cooking. What a great place to see the old style lifestyle of Kyrgyz mountain village.
Other destinations near Kyzyl Beiyit