Tash-Komyr is an old coal-mining town located 117 km northwest from Jalal-Abad and south from Karakul by the Bishkek – Osh highway along the western shore of Naryn river stretching 6 km in length and about 0,5 km in width. The town is known for its mineral ores and coal that was mined extensively during the Soviet regime. The name of Tash Komur literally means "stone coal". It is also at the crossroad from where the road to the Sary Chelek nature reserve starts from.
The first settlements at the city of Tash-Kumyr began with the discovery of large coal deposits. The true development of coal mining started in the 1930s after the construction of the Tash-Komyr-Andijan (Uzbekistan) railway and in 1943 the village grew into a city. 
Nowadays the deserted slag hills outside the town are evidence of the collapse of Kyrgyzstan's coal industry since its independence and ending of the coal orders by the Soviet Union members. Tash-Komur was a growing town with many industries that created employment and wealth for many people living also around the town.

The Tashkmour and Shamldysay dams that were built across the Naryn River, were the sources of the electricity for the industry in the area.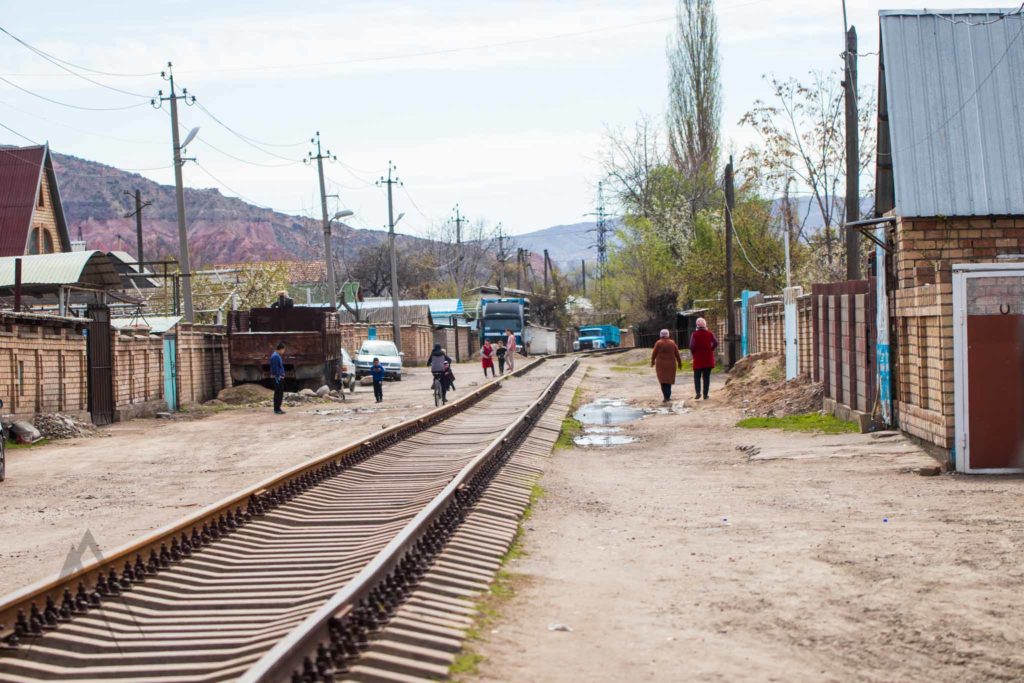 Since the breakup of the Russian Union States in 1991, most of the industrial activities have stopped and the town is now a sad sight to see but it is a place to stop and wonder for a moment on the way to Sary Chelek or when moving South towards the Fergana valley. Apart from the industrial past, Tashkomur has been a place of Paleontological interest since the finding of the fossils of the dinosaurs. 
Tashkomur can be reached from Jalal-Abad via the route M41 by driving about 150 km to the Northwest. There is also a regular bus service to Tashkomur from Jalalabad. From Bishkek to Tashkomur you can get a shared taxi from the West Bus Station that will cost about 800 som. 
There are no train services to Tash-Komur even though there is a railway going through Ferghana valley through Uzbekistan.
Jalalabad can also be reached through the Jalalabad or Osh airports.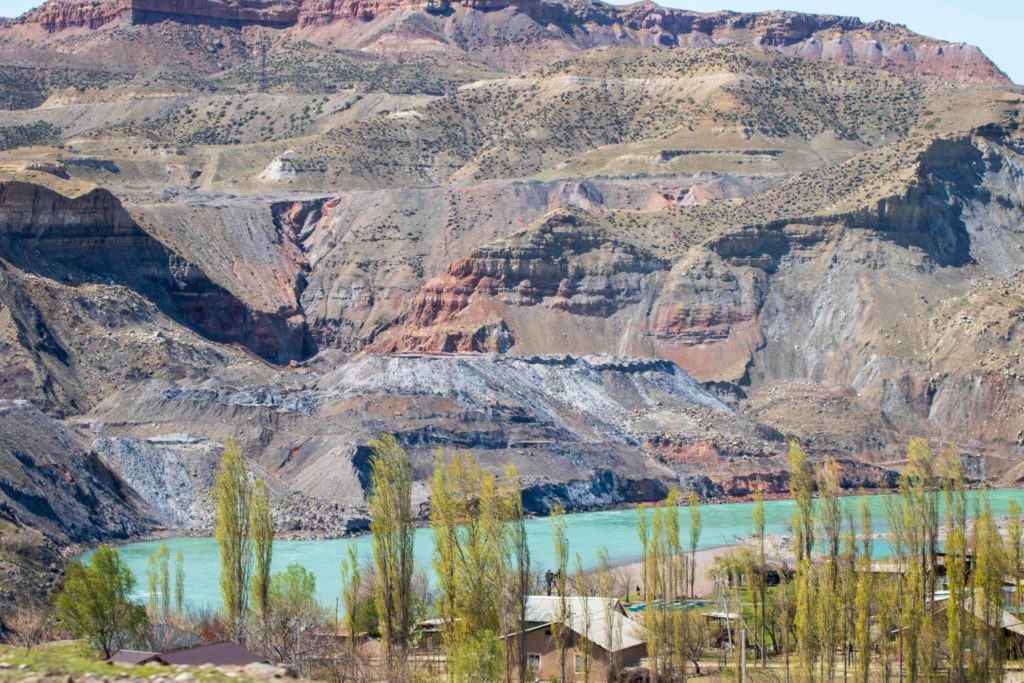 Destination & sights near Tash-Komur