Kozho-Kelen (sometimes Kosho Kelen) valley is a little known but an astonishing landscape in Southern Kyrgyzstan with magnificent orange rocks, large extremely steep mountains, a very beautiful waterfall and a cave with a pond inside it. Kozho Kelen is situated 95 km southwest from Osh, at the foot of the Alai Range.
The Kozho Kelen valley covers an area of over 300 sq. km and has streams hidden in dense greenery between the huge cliffs, dense spruce forests and green meadows making it a perfect day trip from Osh. Kozho Kelen is also a very popular hiking destination and famous for its "stone castles" as the steep mountains form castle like formations here.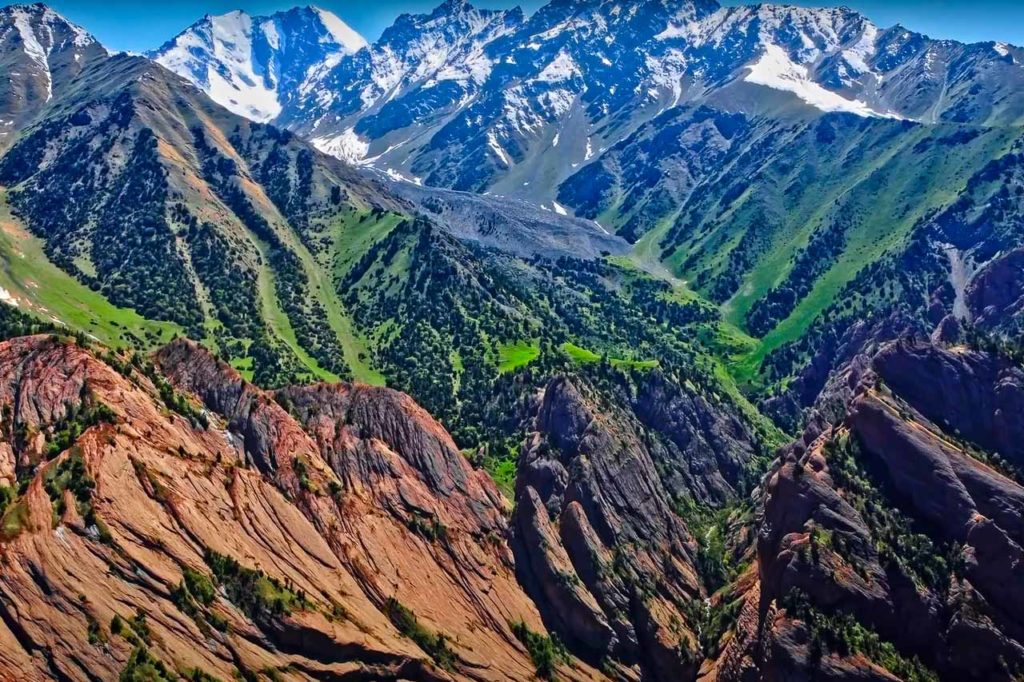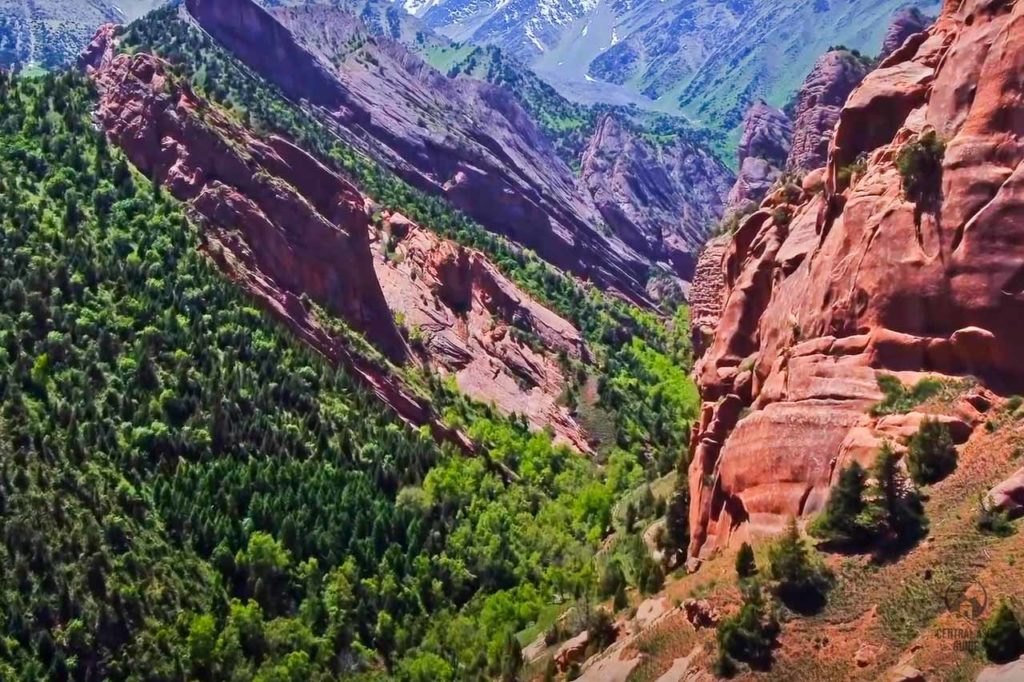 Kozho-Kelen village is settled in a wide area of the Dzhiptyk River, which is the left tributary of the Ak-Buura River. At the upper border of the village, on the western bank of the river, fabulous orange rocks start to appear. The village of Kojo-Kelen itself has excellent potential for ethnographic tourism and has some home stays. Unique houses made of red and black clay blend beautifully in the surrounding landscape.
Kozho-Kelen cave is located at the foot of the rocks or rather a pink grotto with an entrance called the Blue Grotto. The floor of this underground and a holy cave is two-thirds flooded by a blue reservoir with crystal clear water that flows down from the smooth ceiling. The underground lake is considered a sacred spring and many visitors come here to pray.
Kozho-Kelen waterfall is situated 3 km from the village and has the height of 50 meters. There is amazing untouched nature near the waterfall and bizarre red rocks with junipers growing right along the steep walls.