Tulpar Kol (or Tulpar Köl) is one of the several small but amazing alpine lakes south from Sary-Mogol village in the Alai valley at an altitude of 3500 m in the mountains of the Trans-Alai Range and one of the highlights of this high valley in the most southernmost part of Kyrgyzstan. The lake's maximum length is 1030 m, width about 200 m and has a coastal line of 3125 m. Tulpar-Kul is a favorite destination for tourists and climbers visiting the Alai Valley. 
On clear days (especially mornings), the panorama of one of the highest peaks of the Pamir-Alai – Lenin Peak – is reflected on the water surface of the lakes. Thanks to this, the lake is very much loved by photographers. For the best photos, it is best to get up early before the clouds get formed over the mountains by the heat of the sun. 
As the largest of the string of 42 small lakes, Tulpar Köl stays in between the last small foothills and the first major ridge of the Trans-Alai range. The lake contrasts very strongly with the surrounding landscapes. The soil and hills around the lake are made of red soil along with green grass growing around and white caps of peaks of the Trans-Alai Range and all together an amazing combination of colors is formed.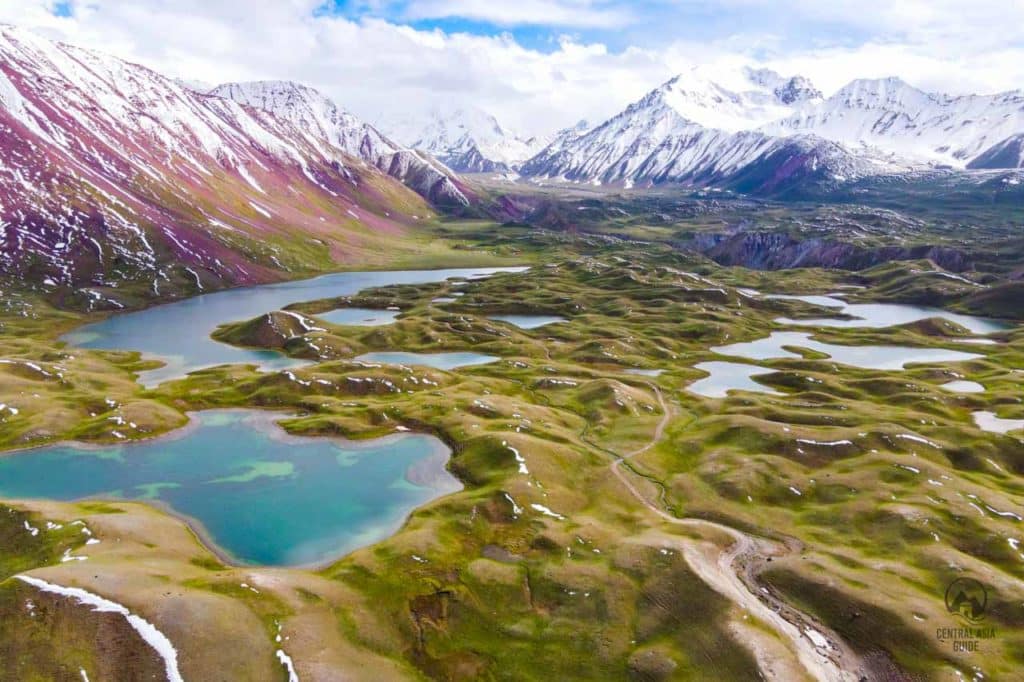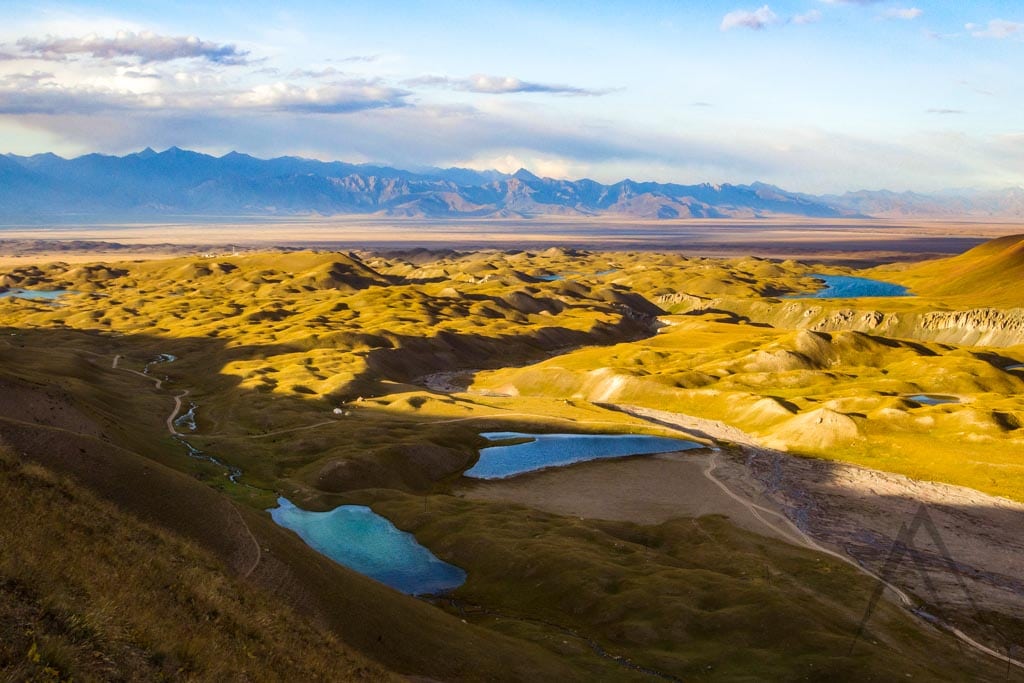 Tulpar lake is located south from Sary Mogul village on the way to the Lenin peak and is a great place to observe the mighty peak from afar. Residents of Sary Mogul offer activities like horseback riding and cycling services, so you may take a horse or ride a bike to get to the lake. There are yurts next to the Tulpar-Kol lake where you can stay overnight with meals served as well. In the surrounding fields, the rare edelweiss flowers thrive with other rare species of plants and animals. The Achik-Tash base camp of Lenin Peak is located not far from the Tulpar lake but you need to have border permit to enter it due to the proximity to the Tajik border.
Note: In order to visit the area of Tulpar Kul you do not need a border permit, but if you wander further please make sure that you obtain it beforehand for example in Bishkek or Osh.
The Tulpar Kol and Alay valley area is best visited during the hottest summer period (from June to September) as otherwise it can get quite chilly here, especially in the night times.
Thanks for the picture @_just.adi
Destinations & sights near Tulpar kol