Alisher Navoi Park in Osh
Osh Alisher Navoi park is an excellent location for walking as it stretches along the Ak-Buura river from Alisher Navoi street to Abdykadyrov street. The park and even one of the main streets in the city are named after the well known Uzbek poet Alisher Navoi. The park offers some amusement rides for kids karaoke, VR Games, Yak-40 airplane, of course some shashlyk cafes and even a small zoo but the best it has to offer are the old green trees and the calm atmosphere. 
During the hot summertime, local kids swim also in the Ak-Buura River which the park follows in the north – south direction for more than 2 kilometers, facing the famous Osh bazaar area in the north. The statue of the man who gave the this long park a name, stands proudly at one of the many park entrances.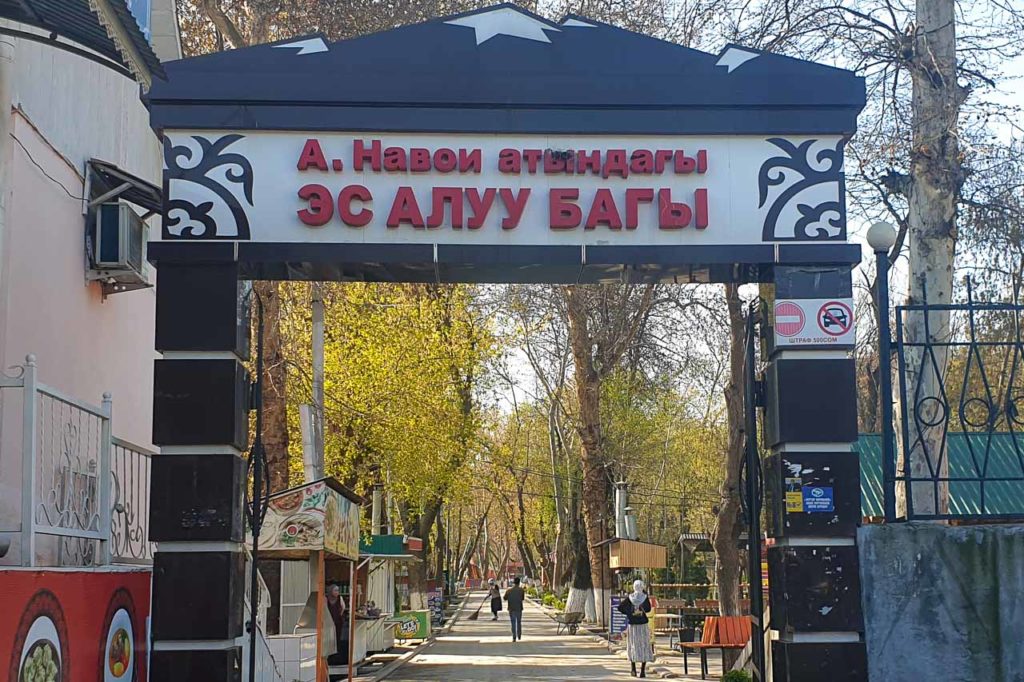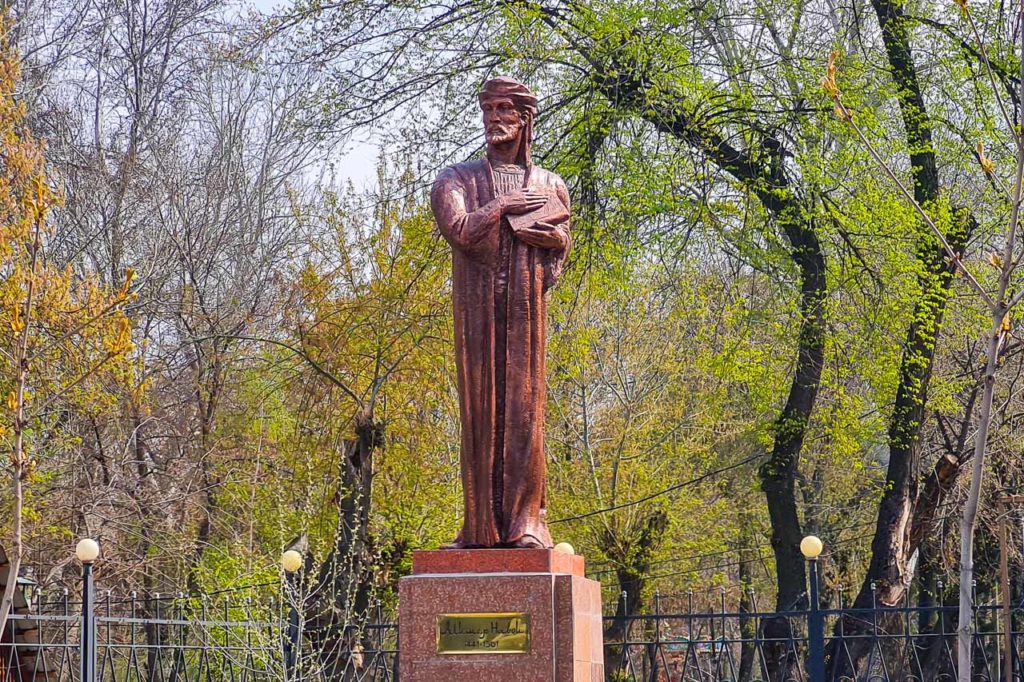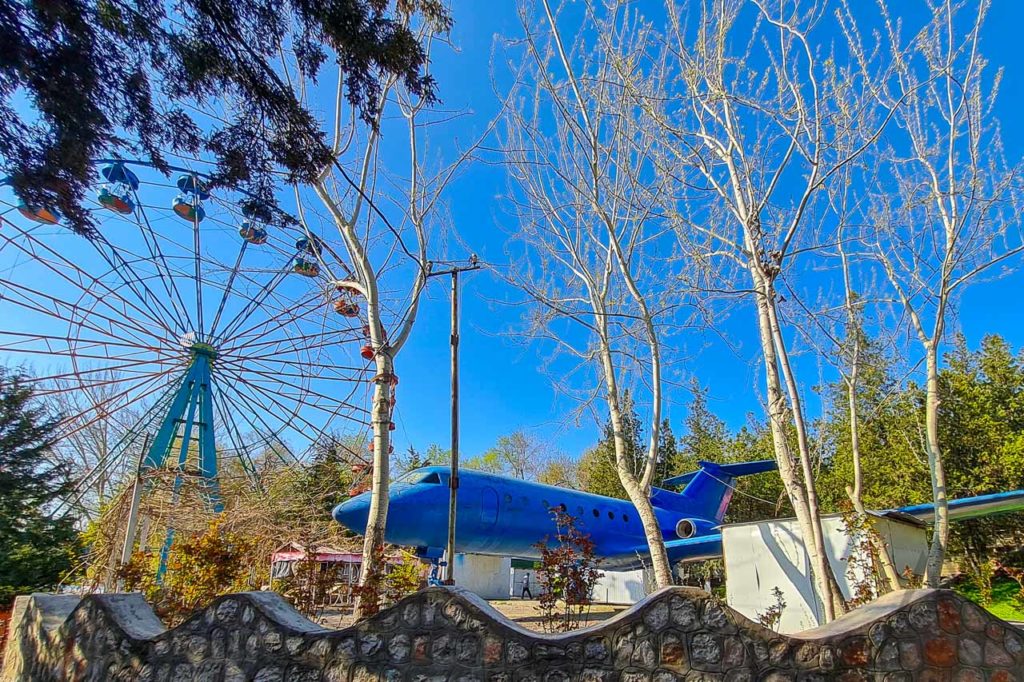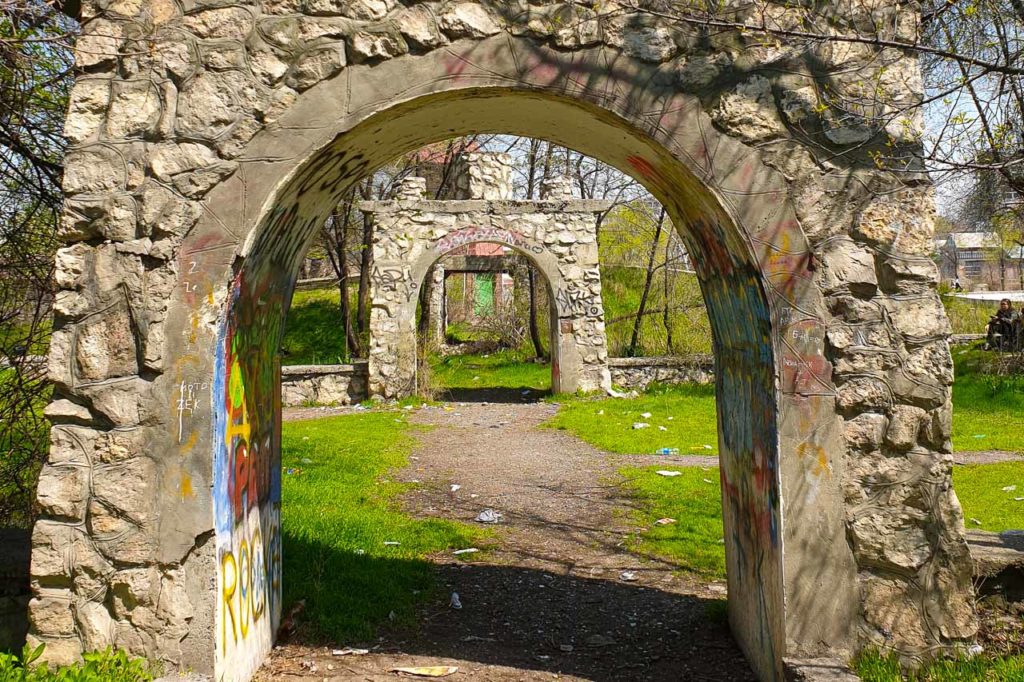 Osh Toktogul Satylganov Park
Toktogul Park is a stunning lush green park standing behind the enormous Lenin statue. The park is named after Toktogul Satylganov, who was an Akyn (improvising poet and singer) musician honored by a large statue in the center of the beautiful park with fountains and an aryk (little river) nearby.
There is also a World War II war memorial that carries the inscription (in Russian and Kyrgyz translating as "No One is Forgotten – Nothing is Forgotten" in addition to a Chernobyl Memorial. The park is rather big and a very pleasant place to spend an afternoon with ice cream watching the local youth walking by. This clean and green park is perfect for a morning jog as well.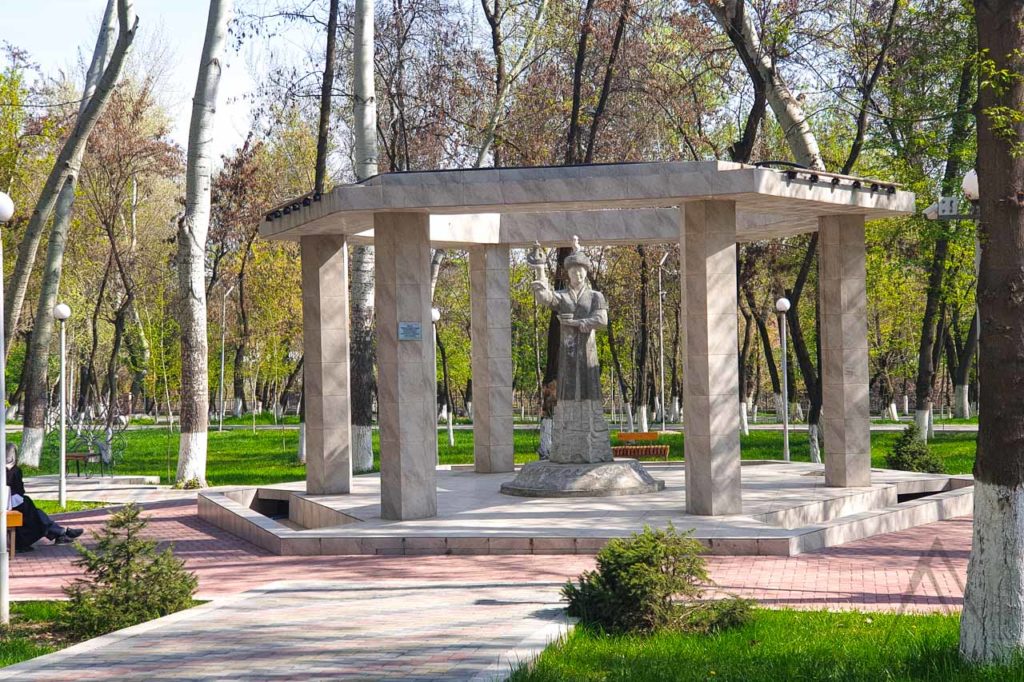 Mother's Tear park also known as a youth park located just next to the Toktogul park. It is a tiny park with benches and statues dedicated to the Great Patriotic War.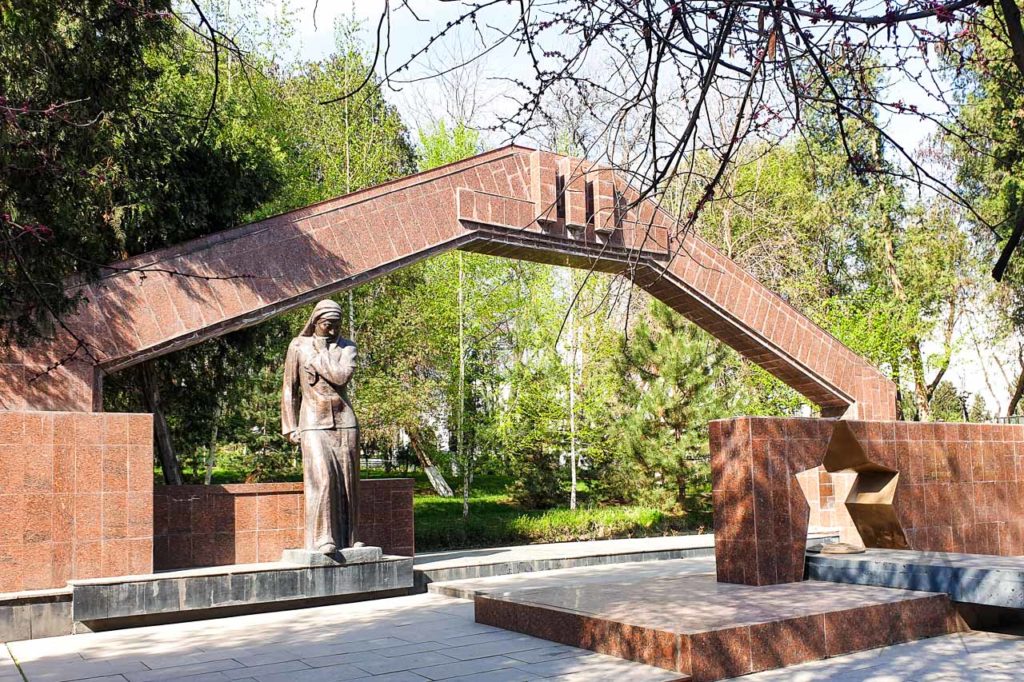 Park Ataturk Kemal located in the northern part of Osh, close to Sulaiman-Too mountain. This lively park is full of residents playing with kids.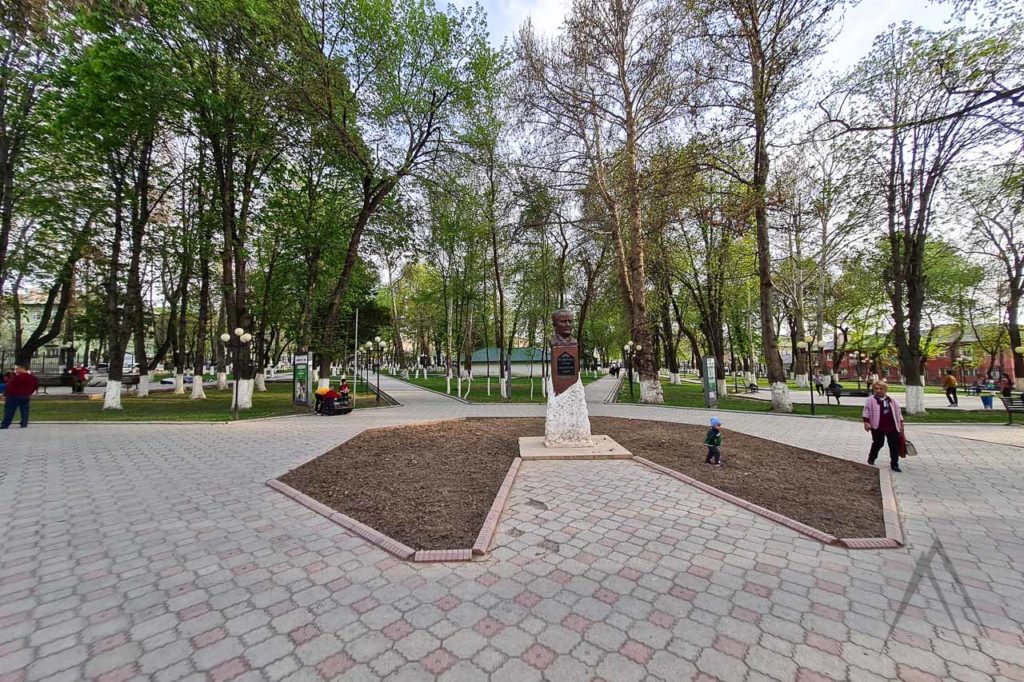 Other sights in Osh or vicinity