Fixed date 7 days tour to Mangistau
You'll visit 18 of the most visited and remarkable locations, ranging from geological wonders to historical sites and picturesque landscapes. The journey will cover approximately 810 km on-road an 700 km off-road, providing a mix of both scenic drives and off-road adventures. You'll spend 4 nights camping in tents, providing a close connection with nature, and 1 night in a Yurt and 1 night in a Guest-house, allowing you to experience local culture and hospitality. In the group will be about 3 to 15 participants.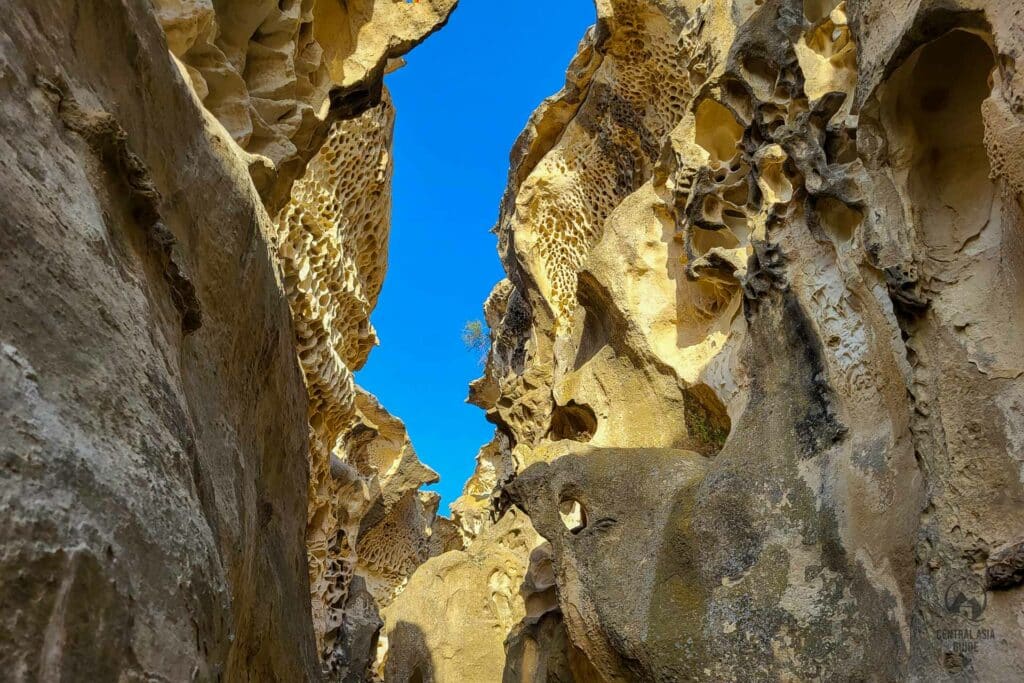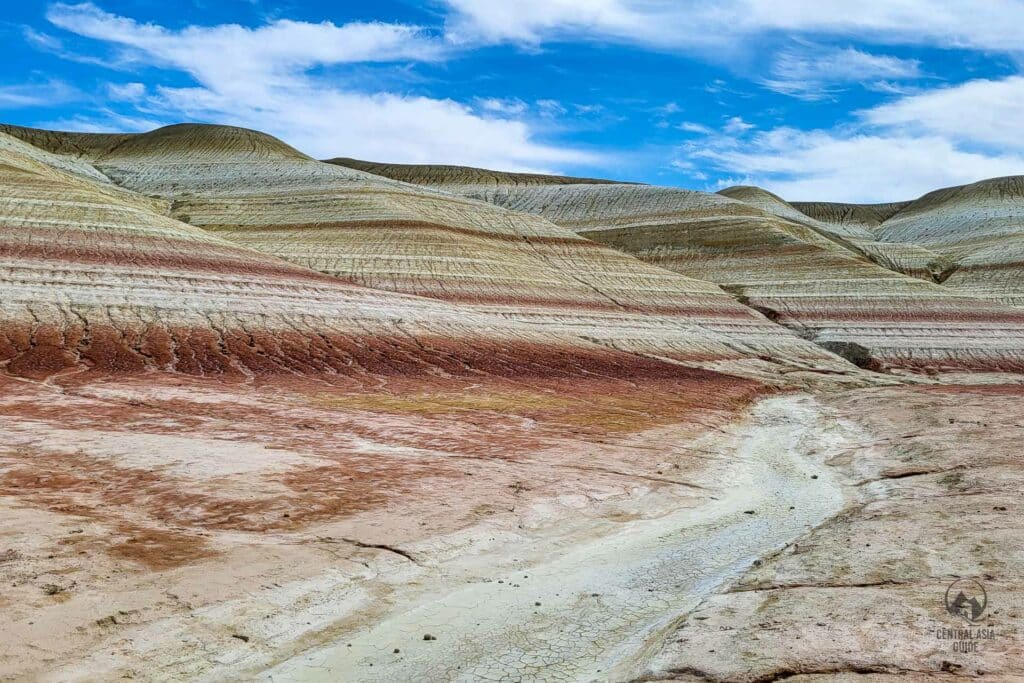 Mangustay Tour Information
Included & Not included
Price
Additional Information
Included & Not included
INCLUDED
Meals: You'll be provided with three meals a day, ensuring that you're well-fed and energized throughout the tour. Water during the tour will also be provided.
Meeting & Seeing Off: The package includes arrangements for meeting and seeing off participants at the airport or train station, making your arrival and departure hassle-free.
Local Guide: An English, Kazakh and Russian-speaking local guide will accompany the group, providing valuable insights, information, and assistance throughout the journey.
Accommodations: You'll spend four nights camping in tents, and the package includes a tent, mat, sleeping bag, bedsheet, and pillow for your comfort. Additionally, there's one night in a Yurt and one night in a guesthouse, providing varied and unique accommodations.
Travel Insurance: Travel insurance is included, offering peace of mind in case of unforeseen circumstances.
Transportation: You'll travel in a 4WD vehicle, which includes Japanese and American SUVs and a van. This ensures that you have suitable and reliable transportation for your journey.
Entrance Fees: All entrance fees to attractions and destinations as listed in the itinerary are included, allowing you to explore and enjoy the various sites without additional costs.
Camel Milk Products: You can try camel milk drinks, sweets and cheese from local farm villages
NOT INCLUDED
Visa: The cost and arrangements for obtaining a visa, if required for your destination, are not included in the tour package.
Guide: English speaking local guide is not included
Items of Personal Hygiene: Personal hygiene items such as toiletries, soap, shampoo, and similar products are not provided as part of the package.
International & Domestic Air & Train Tickets: The cost of airfare or train tickets for both international and domestic travel to and from the tour's starting and ending points is not included.
Hotel on Arrival & Leaving Day: Accommodation on the days of your arrival and departure, which may be necessary if your flights or train journeys do not align with the tour's schedule, is not covered in the package.
Price
Additional Information
Check visa policy for Kazakhstan
Find your country from the list and check possible visa requirements for Kazakhstan.
Other tours in Kazakhstan