Tashkent - Beldersay - Chimgan -
Charvak - Tashkent
Charvak reservoir is known as the pearl of the Uzbek Tien Shan Mountains. The lake is located 60 km northeast of Tashkent and is the most popular recreational area for local people making it an excellent day trip destination for tourists. 
During this tour, you will enjoy beautiful scenic mountain views, local houses, rivers & canals, and gardens and taste the delicious lunch at the local restaurant.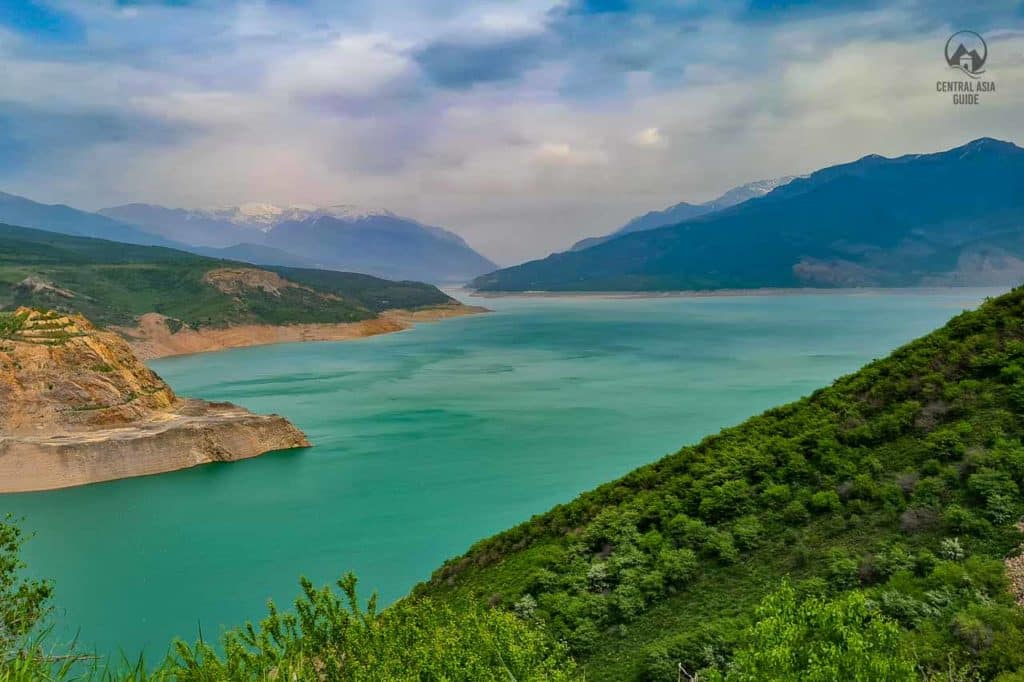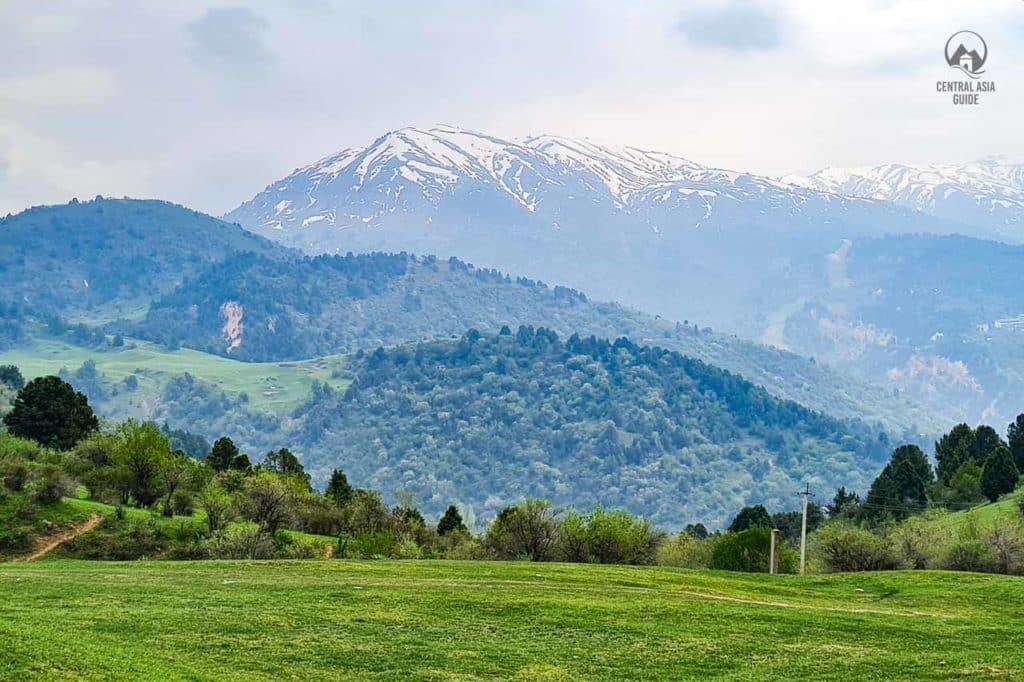 08.00 Gathering at hotel's lobby or any other planned meeting point.
08.30 Drive to Beldersay & Chimgan Mountains (approximately 100 km 1,5 – 2 hours drive) & later to Charvak lake. On the way having a beautiful view of mountains, local houses, river & canals, gardens and domestic animals. Photo-stop at beautiful panoramas & views. We stop for 10-12 minutes at a small local shopping area where local ladies sell mountain fruits, dry fruits, local cheese, horse milk & other sweets & snacks.
10.30 After reaching Chimgan & Beldersay mountains, we use the Chimgan chairlift to go to the top of the mountain to have fantastic views of the surrounding area and to breathe the fresh mountain air. (Subject to operations on the day of visit).
12.00 After coming down from the chairlift, we go back to the bus & drive towards Charvak reservoir. On the way,  westop at honey makers' place to try & buy the healthy mountain honey. Approaching the lake we can see the peculiar view of Pyramids hotels from the top not far from the lake shoreline. Photo session with the Charvak lake as a background.
13.00 – 14.00 Lunch at Bochka restaurant chain. Here we can order fish food, barbecue, osh (pilav), special rice soup & other local & European food. We will order 2 types of the above food as per the wishes.
16.00 End of the trip & drive back to Tashkent (18.00).
Included & Not included
Included
Transportation services according to the number of travelers (as per the itinerary);
Services of guide-interpreter during the trip;
Delicious lunch in Bochka restaurant;
Entrance tickets to Chimgan chairlift.
Not included
Additional lunch or/and dinner;
All other extra services &
Charges not included in the package.
Price
What to bring
If you would like to customize your tour please don't hesitate to contact us. We are happy to organize a custom tour or to provide a modified itinerary based on one of the tours provided by the tour operators.
Other Tours in Uzbekistan