Papan reservoir is located in the valley of the Ak-Bura river near the Kaptar range, 20 km south from Osh in the Southern Kyrgyzstan. The Ak-Bura river basin, is situated on the northern slope of the Alai range, which is a part of the Pamir mountain system. It is locked by the Alai range in the south, while in the north the basin's borders match with the edge between Kyrgyzstan and Uzbekistan and in the west and east, it borders upon Aravansai and Gulcha river basins. 
The Papan reservoir was built in 1980 and designed for long-term regulation of the Ak-Bura river's flow for agriculture needs in Kyrgyzstan and Uzbekistan and the water supply of the city of Osh. The reservoir dam is 90 meters long and 70 meters high and it was designed to endure an earthquake of up to magnitude 9. Until 2003, the reservoir was in disrepair. Its rehabilitation took place without flushing the reservoir and today it is one of the most stable structures in whole Central Asia.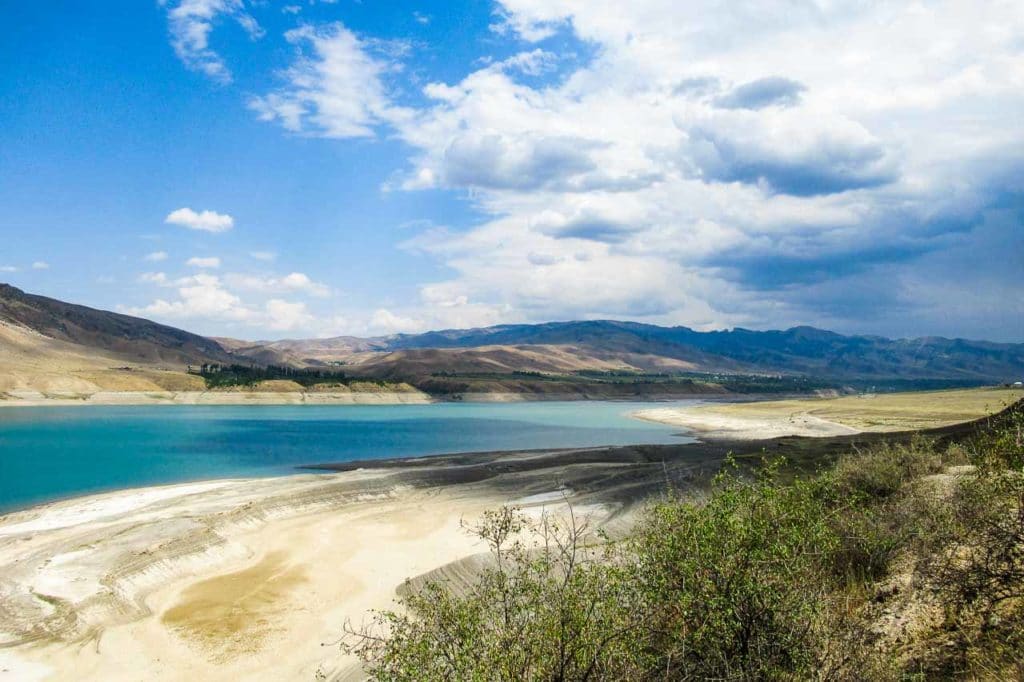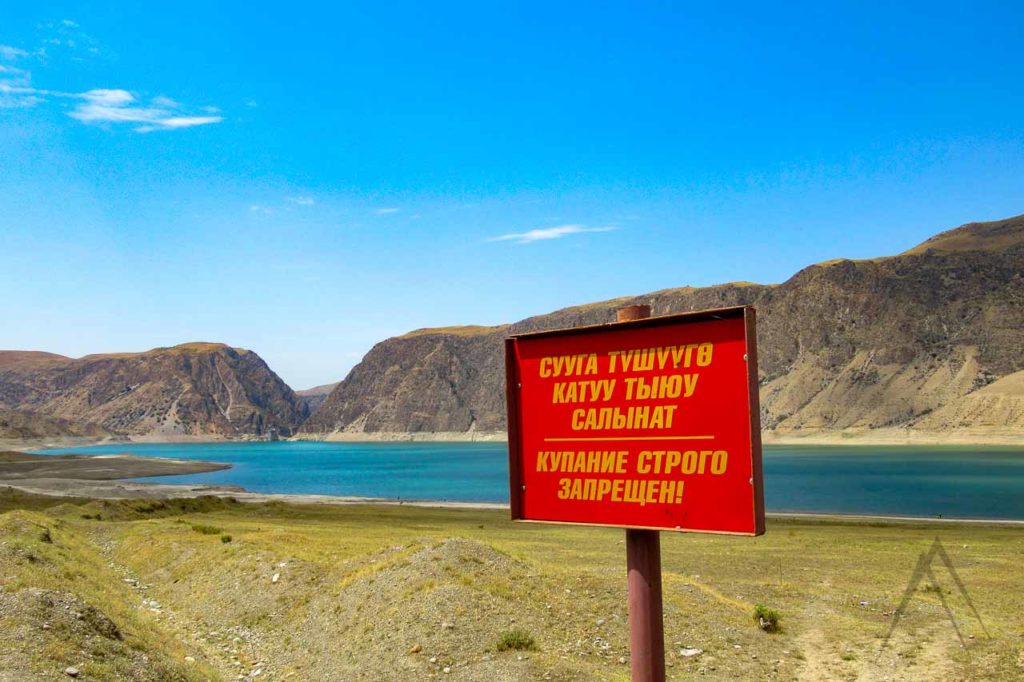 How to get to Papan Reservoir
The best way to reach Papan Reservoir from Osh is by car. If you wish to hike, you take a marshrutka from Osh city center heading to Ozgur area. From Ozgur you walk south towards the mountains and can follow the Ak-Buura river that leads to the Dangi canyons. After crossing the canyons you will arrive on the steep slope, which covers the views to Papan Reservoir. Please not that swimming is forbidden in the reservoir.
Sights near Papan Reservoir