There are few parts of Tajikistan more impressive than this northwest corner and if the Pamirs nearly steal the award for most impressive mountainscapes, they lose on accessibility and convenience. The Fann mountains stand as one of the best trekking destinations in Central Asia. The scenery here is at times truly magnificent. The fann mountains are located in the northwestern edge of Tajikistan, near the border with Uzbekistan and they are a branch of the Western Pamir-Alay Range. Fann Mountains  split the northern territory of Tajikistan, in the Fergana Valley, from Dushanbe and the other southern part of Tajikistan. 
The Fann mountains are mainly situated in the Sughd region between the Zarafshan range to the north and the Gissar Range to the south. In the east-west course, mountains stretch from Fandarya River to Archimaydan River and the group of Marguzor lakes known as the 7 lakes, west of Archimaydan which is also included in the Fanns. 
It is a thick range, with around 100 striking peaks, many over 5000 m from the sea level and several renowned alpine lakes like Iskander Kul. Popular among nature lovers and mountaineers, these mountains nevertheless see very few visitors and their natural beauty and cultural treasures have remained virtually unaltered to this day.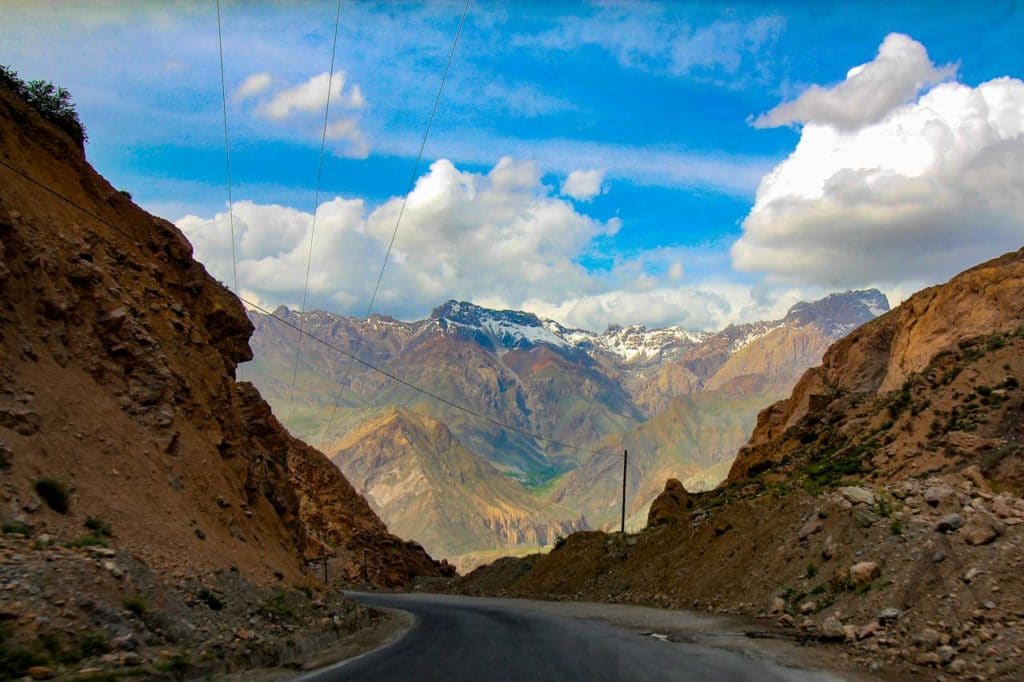 The Fann Mountains are packed with rocky, forbidding summits, the biggest of which is the Chimtarga peak that reaches up to 5489 m. Other peaks comprise Bodkhona (5138 m), Chapdara (5050 m), Big Hansa (5306 m), Little Hansa (5031 m), Zamok (Castle, 5070 m), Mirali (5132 m) and Energy (5120 m). 
Shining mountain lakes bound with sheer cliffs and remote peaks sum to the mysterious beauty of the region. In the hillsides and flanks of  the azure blue lakes there are sparse juniper and birch forests. Iskander-Kul is the largest lake in the Fanns, located just 25 km off the main north-south route (Dushanbe – Khujand) through the mountains, near several picturesque villages. There are also two long tunnels to avoid the hardest passes of the mountain range.
It is the single most famous site in the area and a popular stop along the road. Another famous sight is the chain of "7 lakes" in the Mogisendarya River valley directly south from Penjikent, where one can stay in homestays in the small villages between the treks.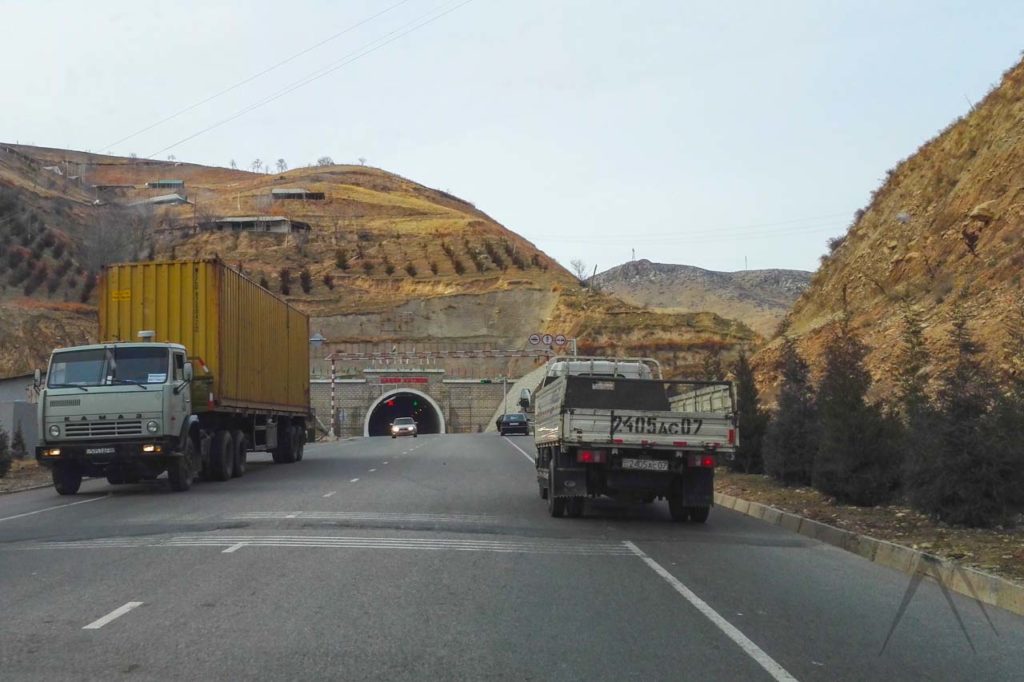 Fann mountains can be easily accessed from Penjikent in the northwest part of Tajikistan or from Dushanbe from the south and Khujand in the north. Make sure to stop on some of the villages on the road. Medival Tajik mountain villages are still very rural areas and the people are extremely hospitable. Inhabitants still dress traditionally and follow the ways of their ancestors. 
In the springtime, the trails are crowded with locals gathering sparkling glacial waters and herds of sheep and cattle wander the mountainsides and roads, usually driven by young teenage boys riding donkeys. 
Contact us for your tour in the Fann mountains!
Sights in and near Fann mountains