Kara-Suu is a long shaped lake and is located nearby the Toktogul water reservoir close to the Taktalyk Ridge at the altitude of 2022 m. The lake has formed in ancient times as a result of the collapse of a part of the massif to the basin. The area of the lake is 15 square km and the average depth is about 90 m. A river with the same name runs down from the lake into the Naryn River. The place where a part of the massif came off and fell down is still clearly visible at the point where the river from Kara-Suu flows down. On the shores of the Kara-Suu lake, the Tien Shan spruce, barberry, mountain ash and other plants grow making the shoreline fairly green.
West from the lake, starting straight from the shoreline, one of the peaks of the Ferghana Range – Alampasy rises to an altitude of 3,754 m. The Alampasy is a nice destination for a hike (for the fairly fit ones though) and to get a glimpse of the spectacular views in the area.
The Kara-Suu lake is very picturesque with its fascinating blue color changing according to the season and light conditions. For the best views you should cross to the South shore of the lake, it is more scenic and the beach is more accessible and has some nice spots for picnics. At the Northern shore, Kara-Suu is covered with prickly bushes and dense grass.
Fishing enthusiasts often stop to fish near the several confluences of mountain streams into the lake. If you walk upstream from Kara-Suu lake following the Kara-Suu river, you can get to another small lake called Kapka Tash. Kapka-Tash is also a rockfall dammed lake at the altitude of 2303 m formed in the riverbed of Kara-Suu.
Thanks for the picture @Ruslan Kagirov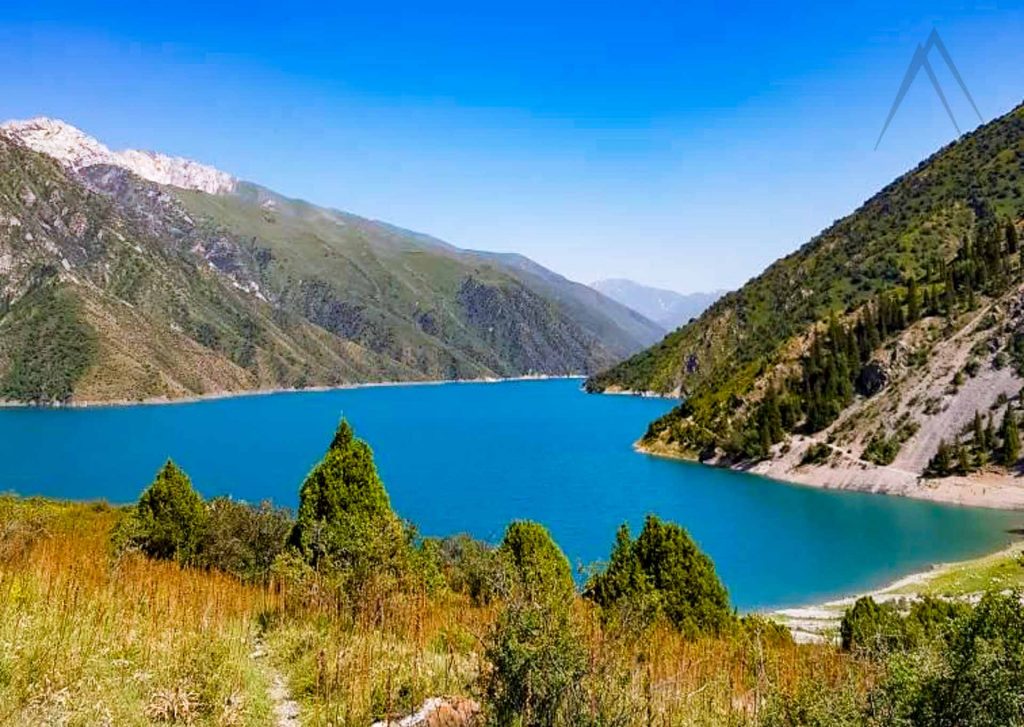 How to get to KARa-suu lake
Kara-Suu Lake is located about 40 km from the city of Kara-Kul, located on the Bishkek–Osh highway. In order to get to the lake, you need to overcome about 30 km of a dirt road by a 4wd car. Turn Eastwards from the hard turn on the Bishkek-Osh highway about 5 km South from lake Toktogul when crossing the river Kasa-Suu and follow the river until the lake. From the Kara-Kul bus station you can also negotiate with the local drivers and get there and back easily within a day.
Next Destination near Karasuu