Full Kyrgyzstan Highlights tour From Osh
Full Kyrgyzstan Highlights tour starting from Osh
This highligts tour to Kyrgyzstan will reveal you almost every part of the Kyrgyz land, from the south to the north. The tour program also includes the largest alpine lakes, such as Issyk-Kul, Sary-Chelek and Son-Kol. In addition, it offers beautiful canyons, pastures, high mountains, rivers and waterfalls. You will learn more about the lifestyle, traditions and culture of the locals. 
The southern part of the journey allows you to see more oriental traditions, closer to Uzbek culture and values and in the north you will see a different Kyrgyz culture, shaped more by the western and Russian/Soviet/Kazakh cultures. If one part of the trip shows the form of local civilization, then in the other half of the trip you can feel like a nomad person, practicing a nomadic way of life. On this long journey, you will be able to see different landscapes and all the four seasons, as the weather is different in each province and in the different altitude levels, regardless of the season.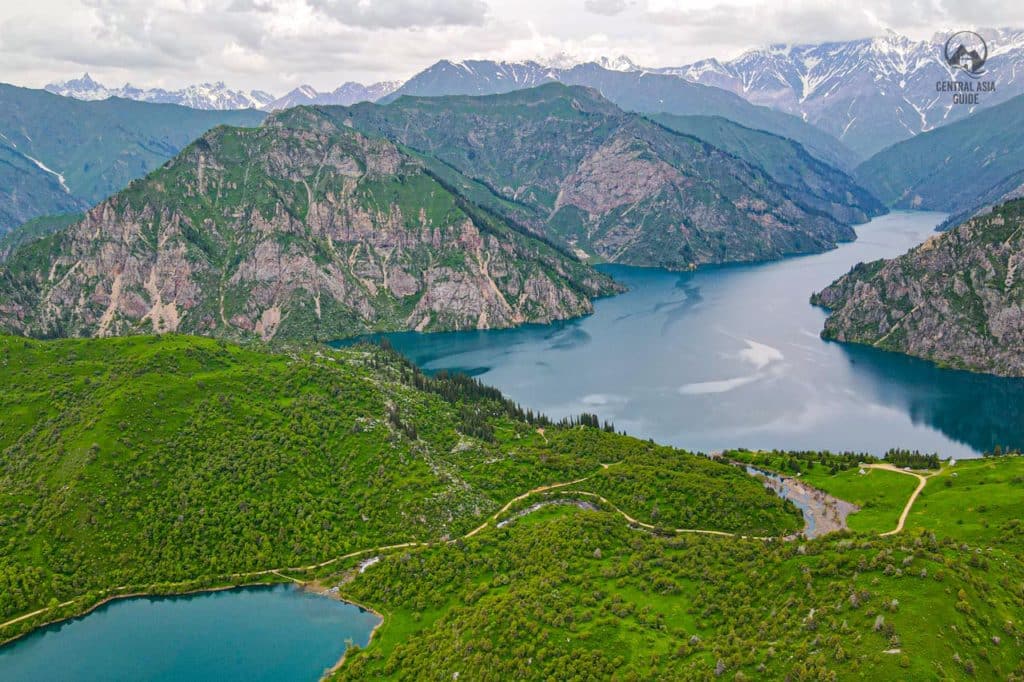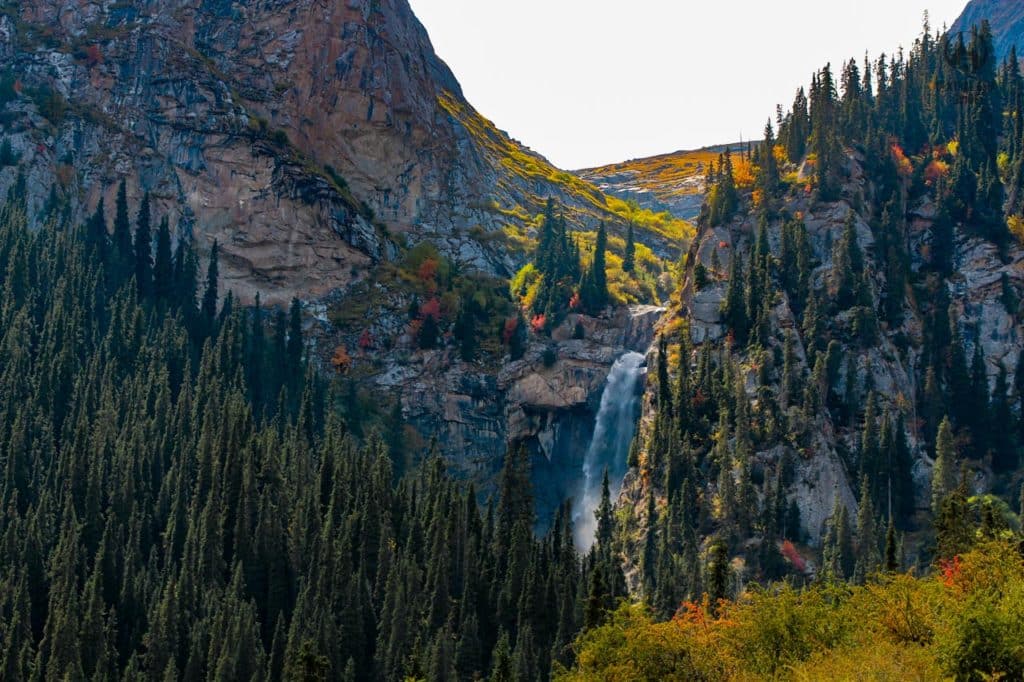 This tour will introduce you with the natural beauty and nomadic traditions of Kyrgyzstan. Distinct Kyrgyz culture is rooted in proud nomadic traditions. Kyrgyzstan was also an essential part of the Great Silk Route and three branches of the route: Pamir-Alay, South, and North routes, that all pass through Kyrgyzstan.
This trip will allow you to plunge deeply into the life of nomadic Kyrgyz and to feel the harmonious beauty of Kyrgyz nature. You will experience high mountains, long and narrow valleys, cold rivers, noble lakes and herds of horses, sheep and even yak in wild pastures between the high peaks and yurts dotting the scenery.
Included and Not included
Pricing
Good to know
Included and Not included
INCLUDED
Accommodation according to itinerary
All transportation inside Kyrgyzstan
Local English speaking guide
Program activities
Breakfast & Dinners (except in Karakol, Cholpon Ata, and Bishkek),
NOT INCLUDED
International traveling (air tickets etc.)
Travel insurance
Visa services
Lunches on the way
Dinners in Karakol, Bishkek, and Cholpon-Ata
Alcohol and other drinks
Pricing
Good to know
Find your country from the list and check possible visa requirements for Kyrgyzstan
If you would like to customize your tour please don't hesitate to contact us. We are happy to organize a custom tour or to provide a modified itinerary based on one of the tours provided by us or our cooperatives.
Other tours in Kyrgyzstan