Zorkul lake lies at an altitude of 4126 meters from sea level in the Pamir Mountains that spread along the border between Afghanistan and Tajikistan. The lake stretches east to west for about 25 km and belongs to the Murgab district area. The Afghan-Tajik border runs along the lake from east to west, turning south towards Concord Peak (5 469 m), about 15 km south of the lake. The lake's northern half rests in the Tajikistan territory and it is preserved as part of the Zorkul Nature Reserve. The Pamir River flows out from the lake towards the west marking the Afghan-Tajik border. It is hence the source of the Amu Darya.
Water in Zorkul is fresh, water temperature in summer varies between 8 -15 degrees and in autumn from 6 to 8 degrees. Area of the Zorkul Lake is 39 square km, its length is 22-25 km, width is 3500-4500 m, and the depth only 3 – 5,5 m. The basin of the lake equals 1080 square km.
Zorkul is also of historical interest. It is a key source of the Amy-Darya river, that was known during antiquity as the Oxus. There is an assumption that Marco Polo passed through the valley on his way to China. He later gave the first account of the large wild sheep "Ovis ammon Polii" that now bears his name. The lake was also the target for several early Victorian explorers, including Lieutenant John Wood of the Indian Navy whose 1841 account "Journey to the Source of the River Oxus" was widely read. The region became famous for its part in the Great Game between the British and Russian Empires. In 1895, the Pamir Boundary Commission established its first pillar at the eastern end of Lake Zorkul, to define the border between Afghanistan and the Russian empire. The pillars, and the border, both have survived to this day.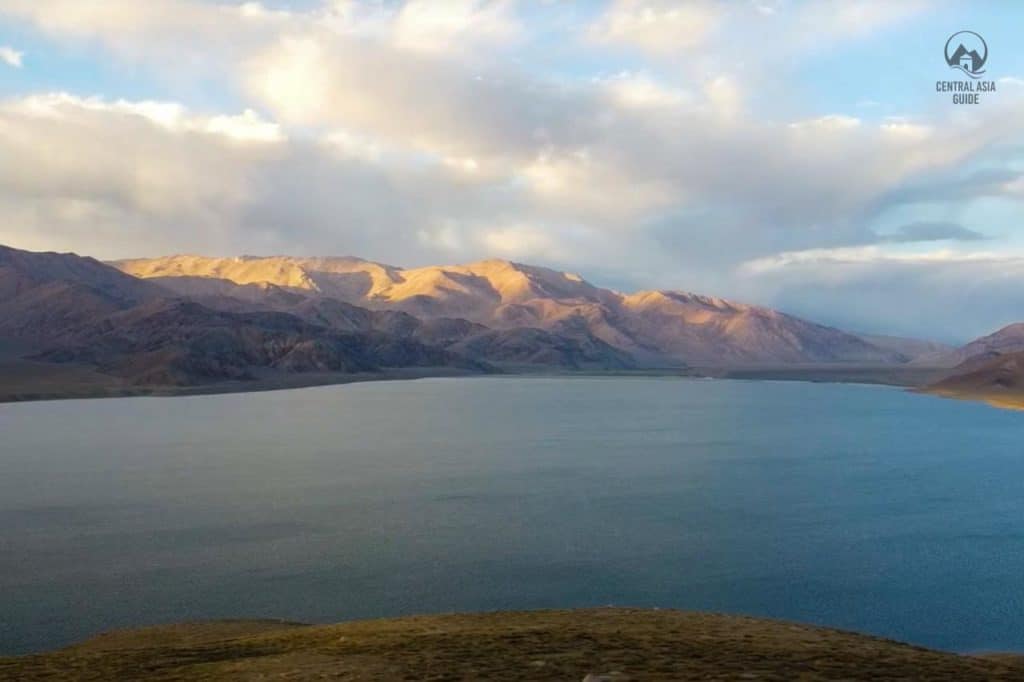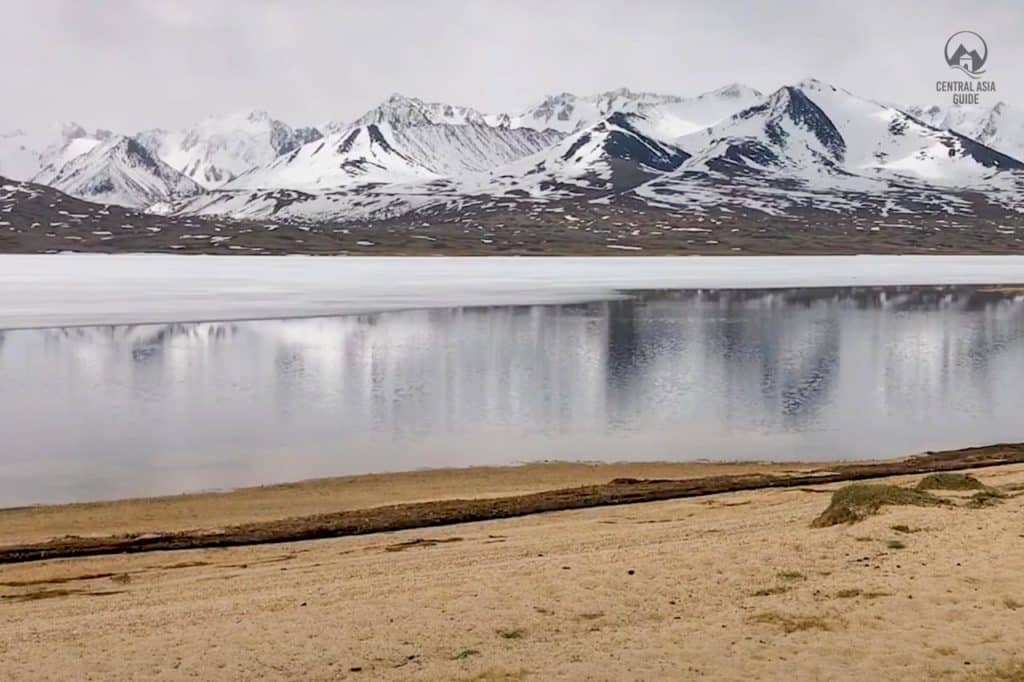 The reserve occupies a large valley, 320 km east of the provincial capital of Johor, located between the southern Alichur and Vakhan ridges of the eastern Pamir Mountains, at 4000–5460 m above sea level. The area consists mainly of moderate slopes of sparsely vegetated alpine steppe. In the territory of the reserve, there are three more lakes with the common name of Chakankuli, that spread out along one of the gorges of Wakhan mountain ridge. The upper reaches of this ridge belong to the territory of reserve up to the Soglasia Peak (6000 m). To the south of the lake, there is the territory of the Afghanistan Islamic Republic, the so-called Afghan Badakhshan. Furthermore, Zorkul Nature Reserve in the tentative list to the UNESCO World Heritage list.